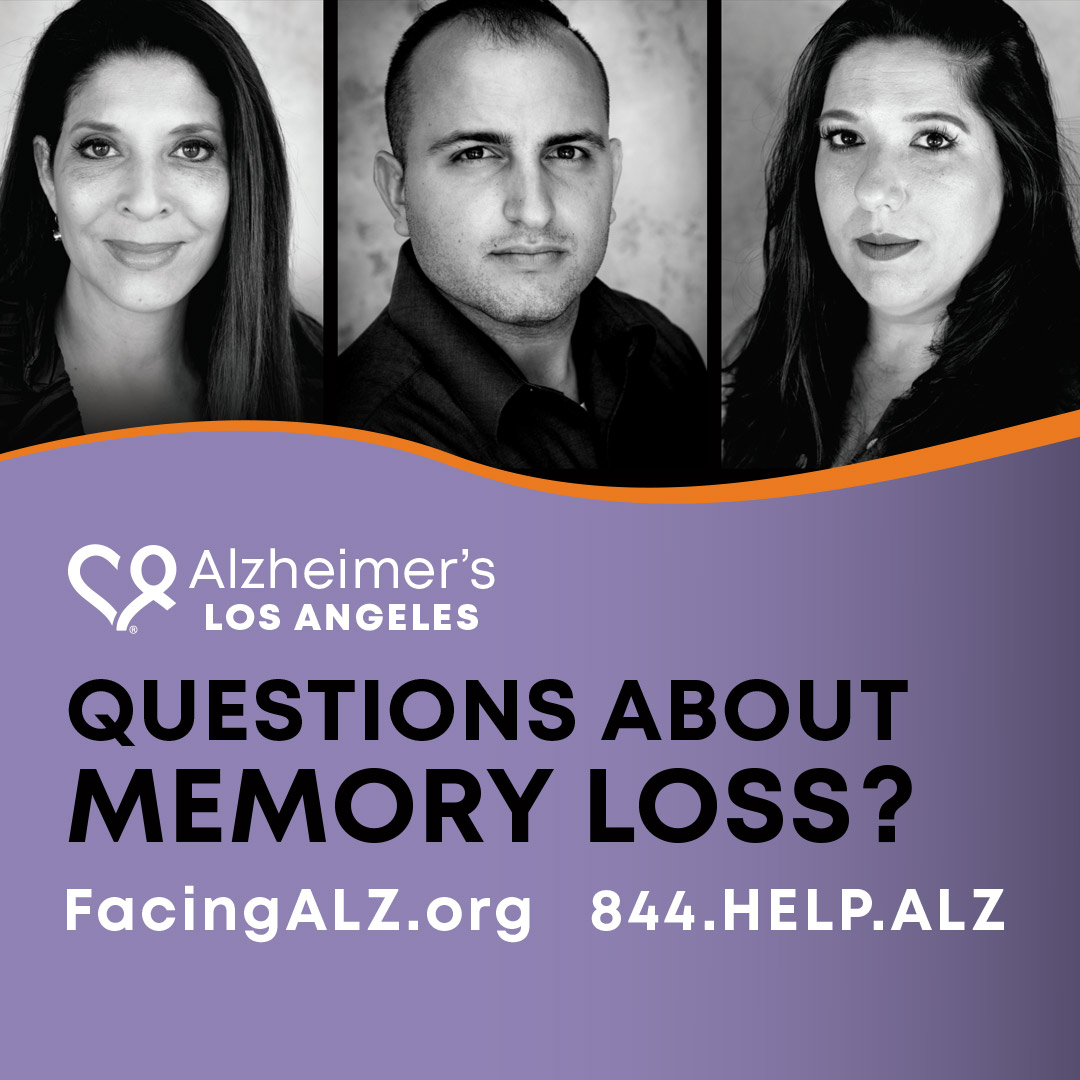 Facing Alzheimer's Together
Welcome to Facing Alzheimer's Together. Memory loss is a concern for many people especially as we or our loved ones age, but Alzheimer's Los Angeles is here to answer your questions and help you on your journey.
We provide information, resources, support, and community to people living with different types of memory loss or cognitive impairment, including Alzheimer's and other dementias. Because Alzheimer's impacts the whole family, not only the person with the diagnosis, our services extend to them as well.
Alzheimer's LA is here to face Alzheimer's together with you.
Meet the people who are Facing Alzheimer's Together.
Photographed by internationally renowned photographer Donald Graham, each shares their personal story and why they are champions of Alzheimer's.
Donald Graham is an internationally recognized portrait, fashion, and fine art photographer who works in the worlds of fashion, movies, music, magazines, and advertising. His work has been exhibited at the Metropolitan Museum of Art and at the International Center of Photography. His photographs have appeared in over 400 publications and he has done advertising campaigns for many Fortune 500 companies.
Pages in the for Communities section