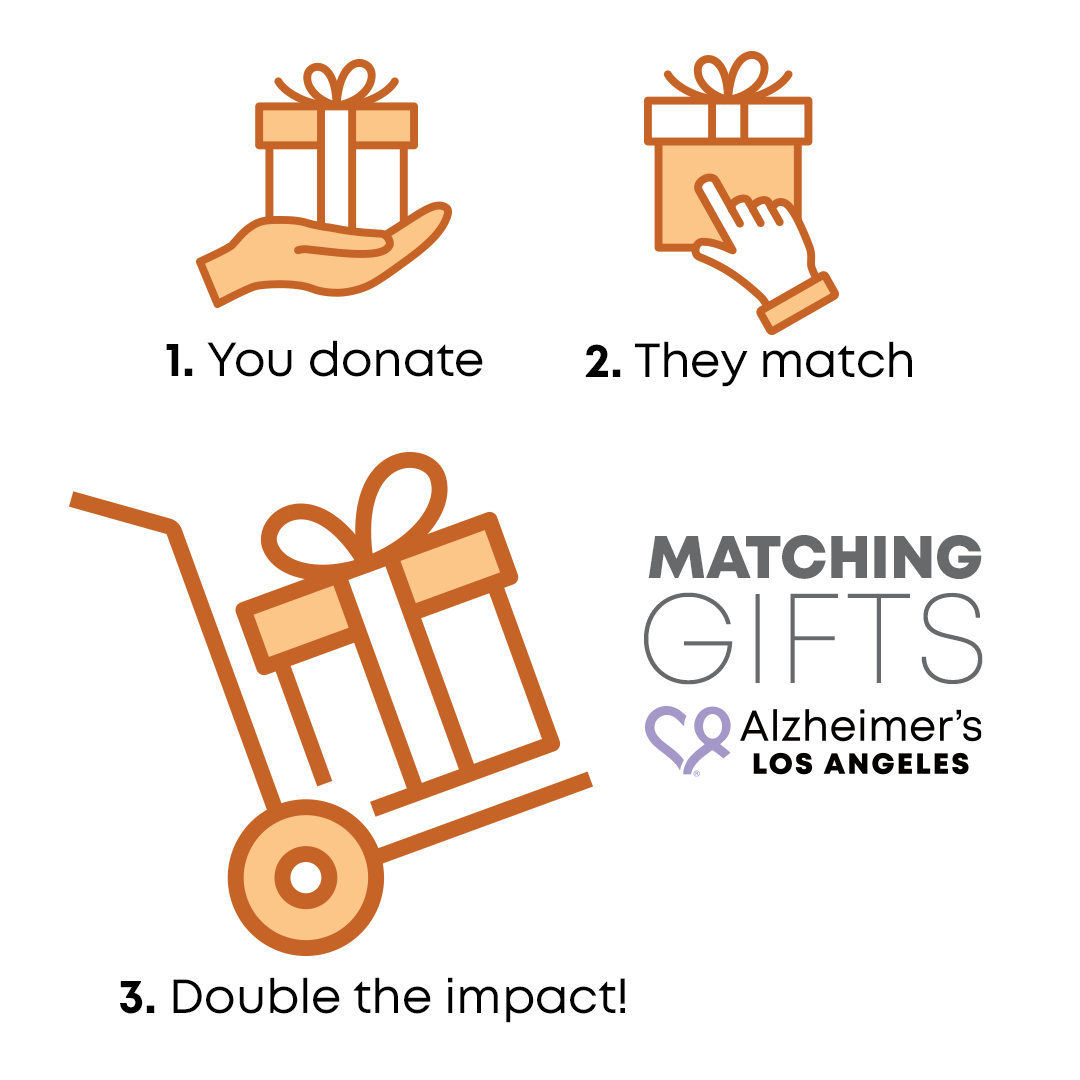 Double the size of your gift
Double, or even triple, the impact of your donation! To initiate a matching gift, use the search tool below to find your employer.
Matching Gift
and
Volunteer Grant
information provided by

If your employer is in our database, select it to see specific instructions for your company's matching gifts process.
MATCHING GIFTS
Matching Gift Recipient
Please designate Alzheimer's Los Angeles as the recipient of the matching gift. The recipient address for your matching gift is:
Alzheimer's Los Angeles
Attn: Donor Services
4221 Wilshire Blvd, Ste 400
Los Angeles, CA 90010
If you have a question about processing a matching gift, please contact Jennifer Holloway at jholloway@alzla.org or 323.930.6246.
If you have any questions about your employer's matching gift program, please contact your employer directly.
Alzheimer's Los Angeles is a tax-exempt organization (#95-3718119) under Section 501 (c) (3) of the Internal Revenue Code, and your gifts are tax deductible to the full extent of the law.
Pages in the Get Involved section