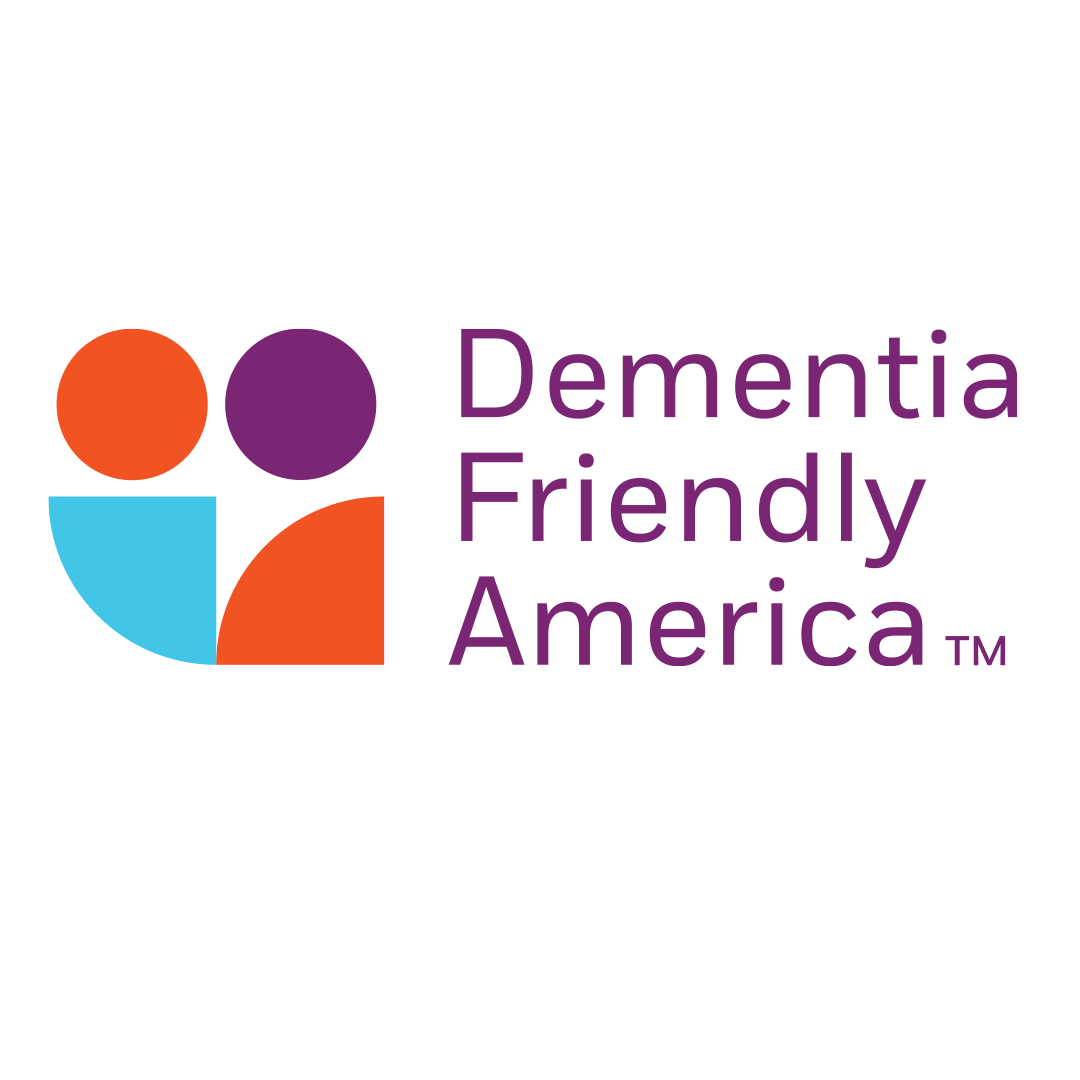 What is a Dementia Friendly Community?
Dementia Friendly communities are informed, safe, and respectful of people living with dementia and their families, have supportive features across all community sectors, and foster quality of life for everyone.

Dementia Friendly Montrose Action Team
How does a community become Dementia Friendly?
• Convene and form an Action Team including key community leaders and members.
• Assess current strengths and gaps in your community using a comprehensive engagement tool.
• Analyze your community needs and priorities and set goals. Dementia capable community checklist
• Act together to put your plan into action and identify ways to measure your progress.
Adapted from ACT on Alzheimer's® developed tools and resources. [http://www.dfamerica.org]
Dementia Friendly Communities in Los Angeles
The following cities are actively working on becoming dementia friendly
• Azusa
• Los Angeles
• Montrose
• Monrovia
• Redondo Beach
• Riverside
• San Marino
• Sierra Madre
• West Hollywood
Alzheimer's Los Angeles Dementia Friendly Networks
West Central/South Central Los Angeles Dementia Care Network: Petra Niles, pniles@alzla.org
Directory of handouts created for communities:
My friend is living with dementia, and every week, part of our routine is to visit the local grocery store. We are lucky the staff are very patient and understanding. At our last visit, my friend had trouble counting money and the clerk took the time to help her count change, three times, despite the growing line. She was treated with dignity and respect.
I wanted to let caregivers know that I found the Black Bear Diner in Signal Hill to be very dementia friendly…My mom does not do well in crowded noisy restaurants. When we got there today, I asked for a quiet spot if possible and I let the hostess know that my mom had dementia….They went out of their way to accommodate us, and because of that, we will definitely go back. It is so nice when people actually understand and are kind. 🙂
Thank You
Alzheimer's Los Angeles would like to acknowledge the work of many volunteers, community partners, and staff who work tirelessly to make our communities more dementia friendly.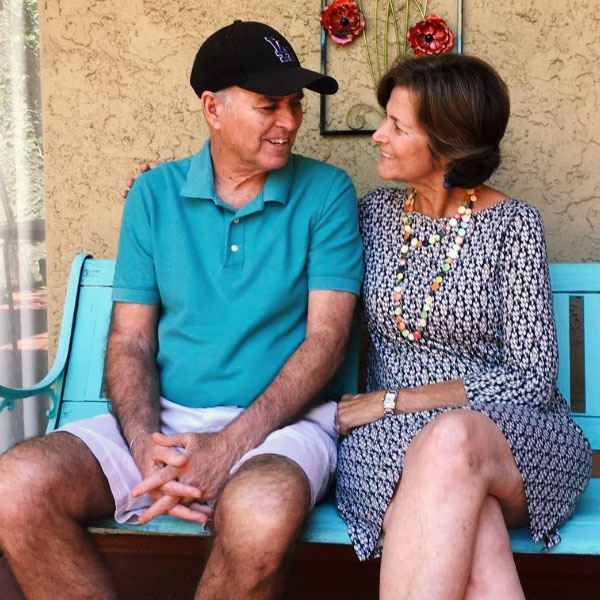 Susan Carr, co-founder of Dementia Friendly Montrose, visits her husband Jim at Mountview Senior Living daily. (Photo by Alejandra Reyes-Velarde)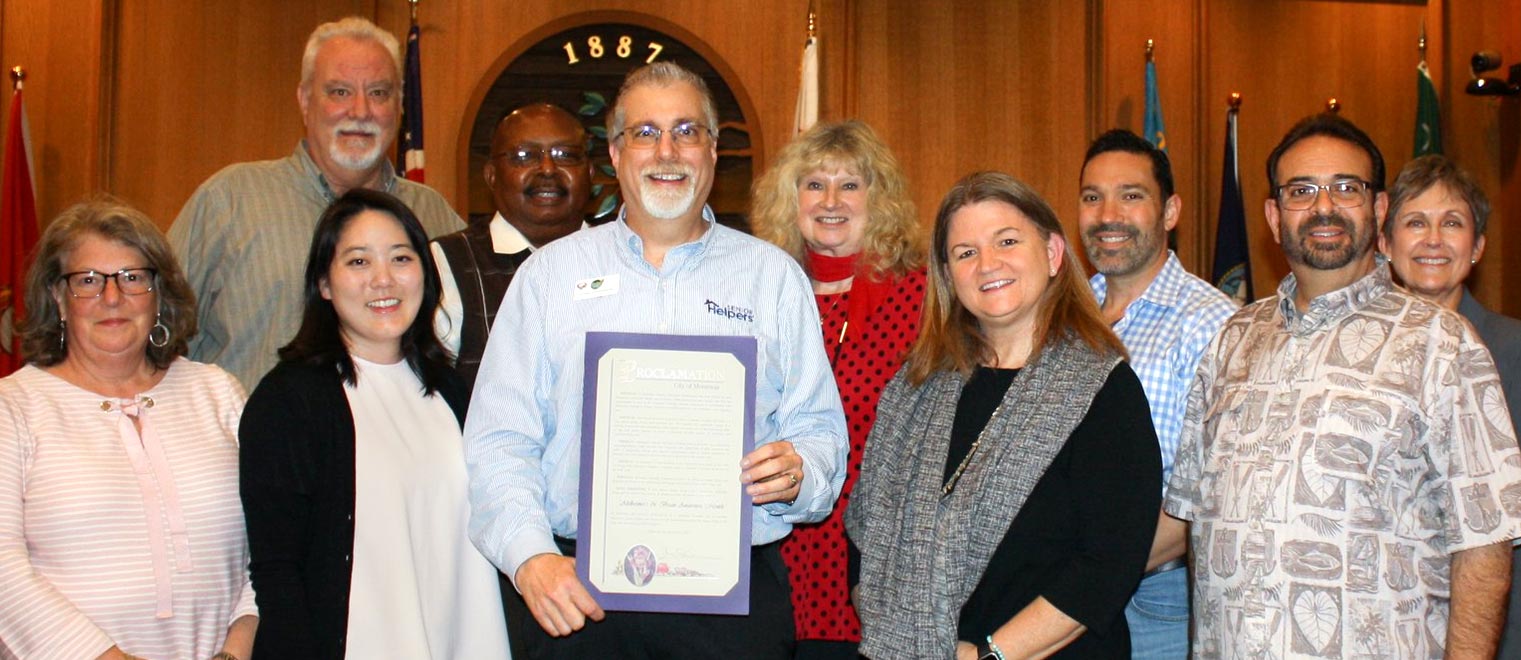 Members of the Dementia Friendly Monrovia Action Team and Monrovia City Council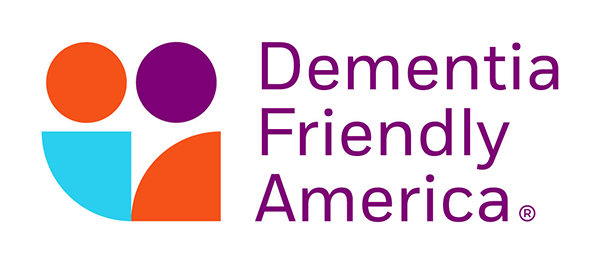 National Dementia Friendly Community Network
Dementia Friendly America (DFA) helps local communities better support people living with dementia by providing tools, resources, and technical assistance to them and their families.
For more information on joining the DFA network of communities, visit dfamerica.org or contact info@dfamerica.org.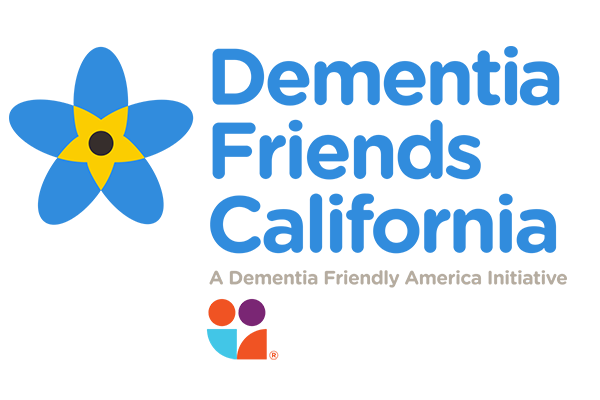 Dementia Friends
Sponsored by the Purposeful Aging Los Angeles initiative, in partnership with Los Angeles County and the City of Los Angeles, Alzheimer's Los Angeles is proud to serve as the state lead of the Dementia Friends program in California.
A Dementia Friend is an individual who has had some training to get a better understanding of dementia and how to communicate and talk about the disease. Dementia Friendly Communities can support the Dementia Friends program. Learn more.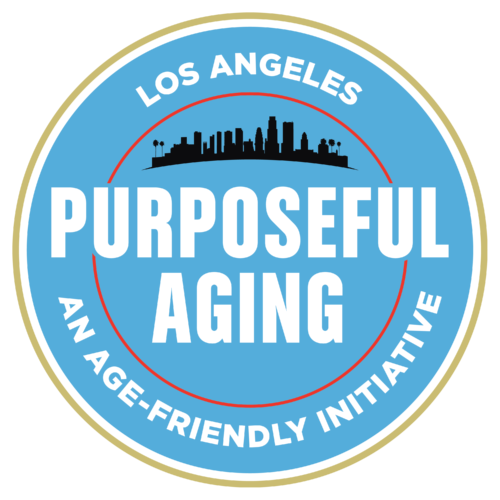 Purposeful Aging Los Angeles
Purposeful Aging Los Angeles is an initiative led by the City and County of Los Angeles which seeks to prepare the Los Angeles region for the rapidly growing diverse older adult population. Alzheimer's Los Angeles is working closely with the city to ensure that dementia friendly work is integrated into the initiative.  Dementia Friends is a program supported by Purposeful Aging LA.
Pages in the Get Involved section