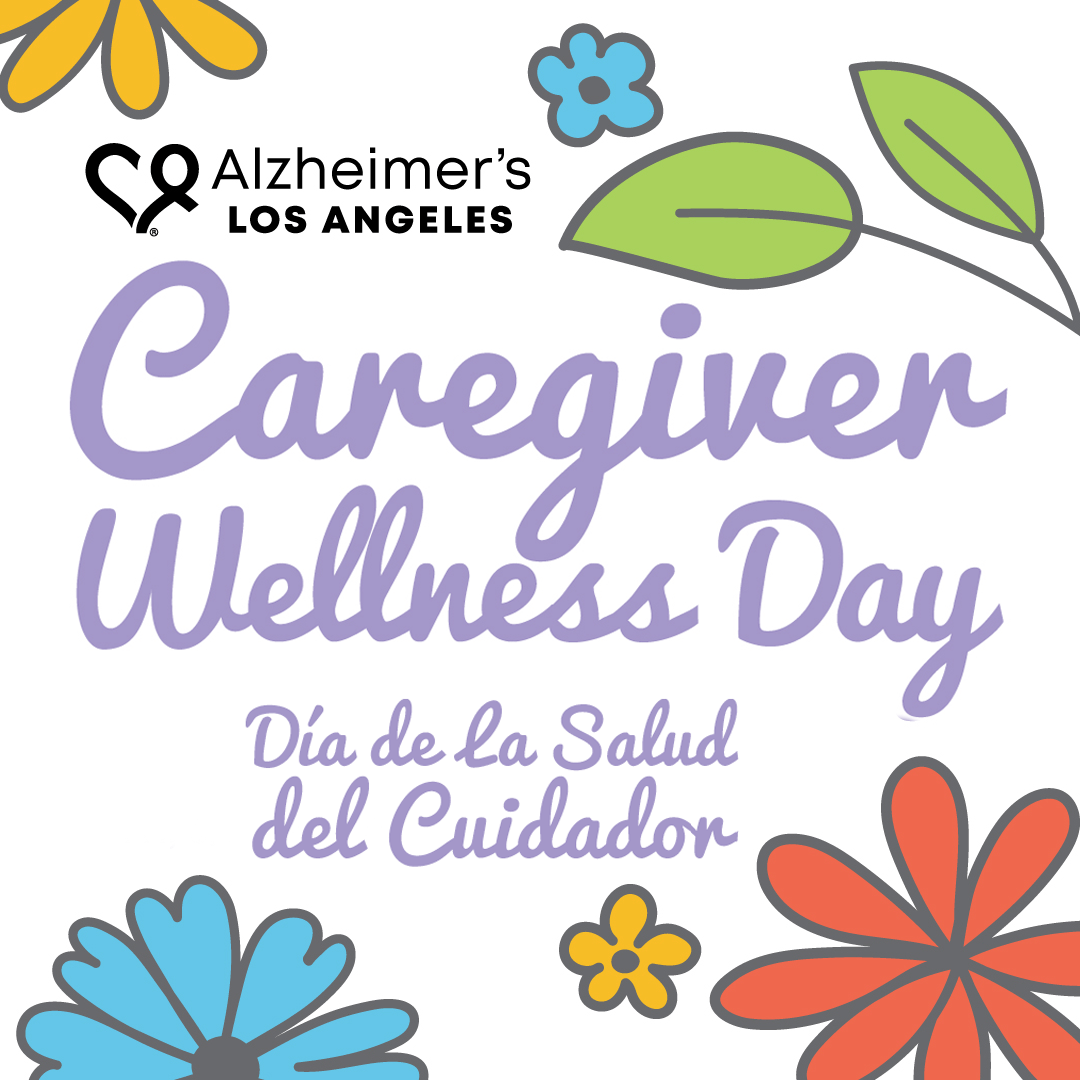 Caregiver Wellness Day
Día de la salud del cuidador
If you are caring for someone with Alzheimer's or dementia, this free event is for you! Alzheimer's Los Angeles invites you to a day of rest, relaxation and inspiration.
Si usted cuida a un familiar con la enfermedad de Alzheimer o pérdida de memoria, lo invitamos a un día de relajacion e inspiración. El día es completamenta gratis.
These events have been postponed due to COVID-19. We will update this page and send out information when it is safe for us to gather in person again.
About Caregiver Wellness Day
Alzheimer's Los Angeles's Caregiver Wellness Days provide family caregivers with a free day of rest, relaxation, and access to resources! Each event includes presentations, workshops, exhibitors, as well as spa activities. Musical entertainment is provided throughout the day. You can attend a presentation or workshop, get a haircut or a massage, or simply sit in the serenity room.
Caregiver Wellness Days were designed to provide a brief respite from the full-time burden of caring for a person with Alzheimer's or another dementia. The events rejuvenate and refresh family caregivers while at the same time provide valuable educational information and resources that can improve self-care, caregiving, and coping skills.
Activities during the day focus on relaxation training, stress management, and peer support to help caregivers break the cycle of giving continuous care.
Caregiving for someone with Alzheimer's disease or another dementia is hard work. Caregivers are unsung heroes deserving of a special day to focus on themselves.
A limited number of scholarships for respite care are available.
Continental breakfast and lunch are included with registration.
Caregiver Wellness Days are held at different venues throughout the greater Los Angeles area. Check back for dates and locations.
Pages in the Activities & Events section