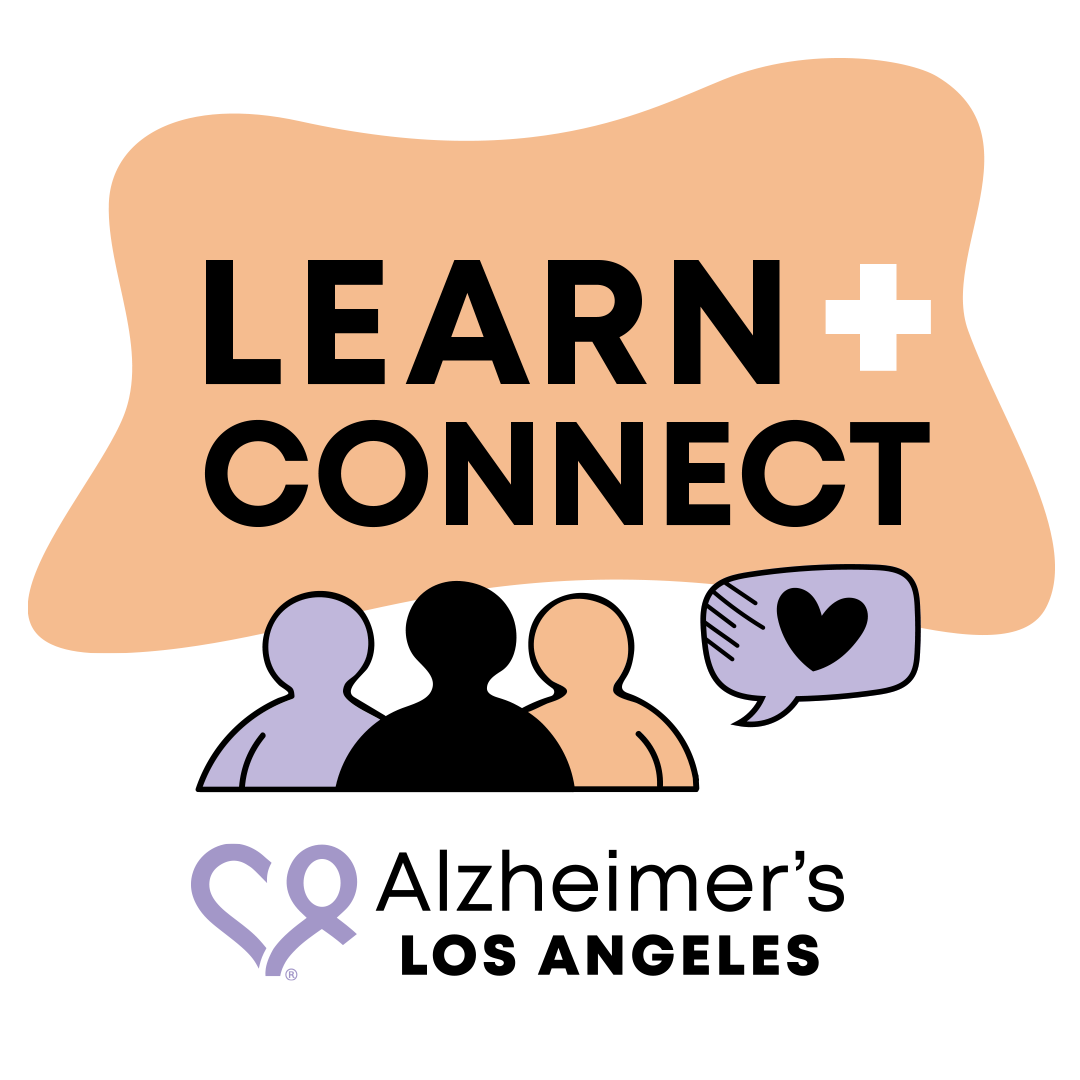 Learn+Connect
We offer free classes, workshops and activities for those with Alzheimer's or another dementia, and their caregivers.
Download the calendar:
SAVVY CAREGIVER® WORKSHOPS
This program develops the basic knowledge, skills, and attitudes needed to care for someone with Alzheimer's disease or another dementia. The workshop will be held via webinar. Computer and internet access required. Registration closes 4 days prior to the workshop. To RSVP, please click on a specific Savvy Caregiver® class in the calendar below. If you need help registering, please email rsvp@alzla.org or call (844)435-7259.
WEDNESDAYS, FEBRUARY 1, 8, 15, 22, & MARCH 1, 8, 5–7PM
Savvy Caregiver: 6-week program
virtual
WEDNESDAYS, FEBRUARY 1, 8, 15, 8:30–10:30AM
Savvy Caregiver Express: 3-week program
virtual
MONDAYS, FEBRUARY 6, 13, & TUESDAY, FEBRUARY 21, 10–12AM
Savvy Caregiver Express: 3-week program
virtual
Community Education Calendar of Events
Click on a specific event below for more information and to register.
For the protection of our staff and our community, Alzheimer's Los Angeles strongly encourages all participants to be fully vaccinated against COVID-19. We will be following the current LA City and County guidelines for indoor mask use and social distancing, but strongly encourage the use of masks. Participants should stay at home if they are feeling sick or have been in close contact with someone who is sick.
Para la protección de nuestro equipo y de nuestra comunidad, Alzheimer's Los Angeles recomienda firmemente a todos los participantes que se vacunen completamente contra el COVID-19. Seguiremos las indicaciones actuales de la ciudad y el condado de Los Ángeles sobre el uso de cubrebocas cuando estemos en un espacio cerrado, como también el protocolo de la sana distancia, pero se recomienda firmemente el use de cubrebocas. Los participantes que no se sientan bien, hayan estado en contacto con alguien que esté enfermo o tenga síntomas de COVID-19 deben quedarse en casa.
為了保護我們的社區及員工,阿茲海默洛杉磯強烈鼓勵所有講座參加者全面接種 COVID-19 疫苗。我們將遵循當前洛杉磯市和縣頒布的室內口罩使用和社交距離指導方針,並強烈鼓勵配戴口罩。報名參加者講座如感到不適或與生病的人有過密切接觸,請您留在家中。謝謝您的合作。
Pages in the Activities & Events section