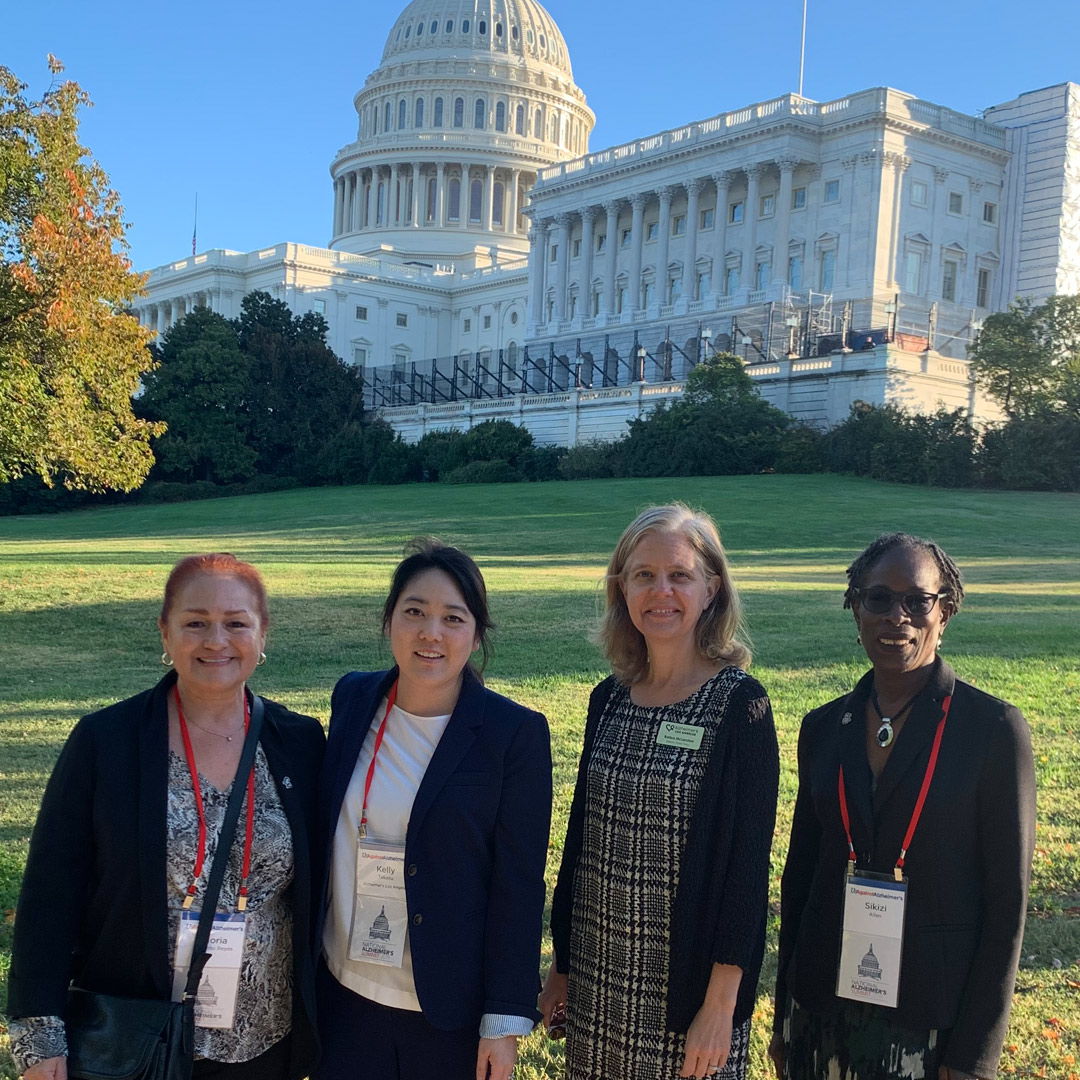 What is an advocate?
An advocate engages and educates elected officials on key issues. Our advocates are just like you – people who care about this cause, who want their elected officials to do more to address the impact of Alzheimer's disease, and who are ready to make a difference.
At the local, state, and federal levels we advocate for legislative, policy, and regulatory changes that improve the quality of care and quality of life for people with Alzheimer's disease and their families through:
improving dementia care and services
increasing access to community-based care
expanding funding for medical research and public programs serving people with dementia and their caregivers
supporting the development of dementia-friendly communities
Now is the time to join us in persuading our policymakers to take direct action on these crucial matters.
If you are interested in getting involved, there are a number of ways you can help depending on the time you have available and the kinds of activities that are of interest to you.
For more information, contact Barbra McLendon at 323.930.6290 or bmclendon@alzla.org
Pages in the Get Involved section