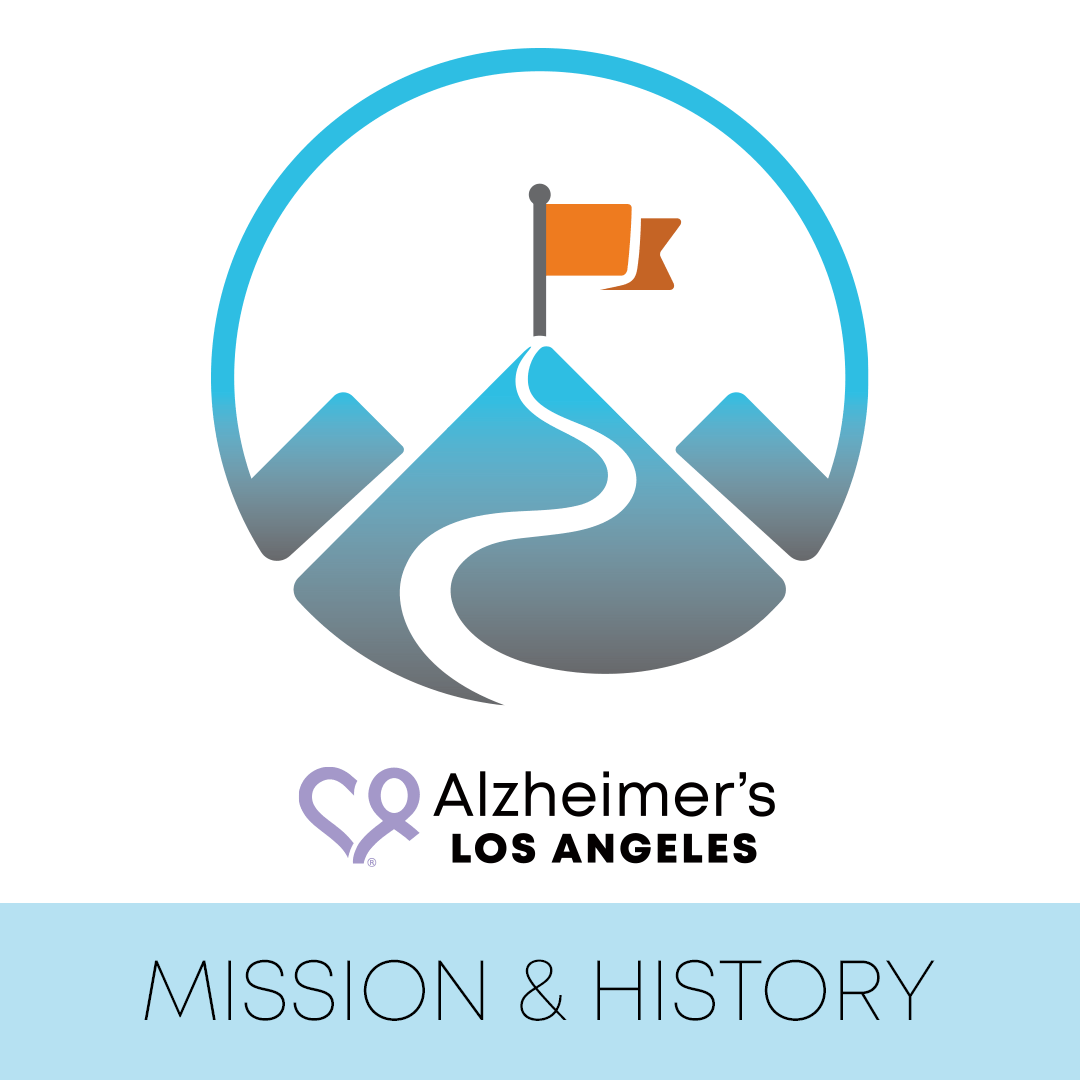 Mission & History
Alzheimer's Los Angeles was founded by concerned community members in 1981 with a mission to improve the lives of families affected by Alzheimer's and dementia by increasing awareness, delivering effective programs and services, providing compassionate support, and advocating for quality care and a cure.
ALZHEIMER'S LOS ANGELES
40 Years of Service
With 40 years of serving the LA community, Alzheimer's Los Angeles is a locally focused, nationally and internationally recognized leader in providing high-impact support and education programs to people living with the disease and to their families. The impact of our programs has been recognized through more than a dozen national awards. We are also engaged in healthcare policy advocacy on the local, state, and federal levels.
We are proud of our legacy as a leader in innovative programming for people living with Alzheimer's or another dementia and for their families.
Until there's a cure, we'll provide the care.
Pages in the About Us section