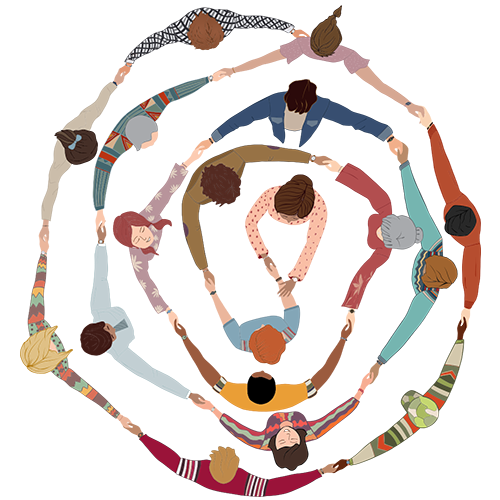 Invest in People
Over the years, corporate involvement has provided vital support for Alzheimer's Los Angeles's award- winning programs, services, education, and advocacy. Contributions from corporate partners are critical to supporting Alzheimer's LA's mission of improving the lives of families facing Alzheimer's or another dementia by increasing awareness, delivering effective programs and services, providing compassionate support, and advocating for quality care and a cure.
Corporate philanthropy of Alzheimer's LA raises your company's profile and positively impacts thousands of lives in our community. Gifts at the corporate partner level starting at $10,000 and above are recognized and celebrated through a comprehensive recognition program.
COPORATE PARTNERSHIP PROGRAM
Ways to Contribute
Provide unrestricted support to Alzheimer's LA through annual contributions, employee matching gifts, and corporate sponsored fund-raising activities
Sponsor Alzheimer's LA events, programs, and community outreach activities
Grant funds to specific Alzheimer's LA programs that align with corporate social responsibility goals and/or corporate giving priorities.
Alzheimer's LA also accepts in-kind contributions of expertise and services that meet our strategic mission and project requirements.
Recognition Opportunities
$100,000 +   Corporate Executive
Logo prominently displayed at in-person and virtual events sponsored by Alzheimer's LA

Recognition at the Alzheimer's LA signature events including An Unforgettable Evening, Visionary Women's Afternoon Tea, and Making Memories Festival

Two tickets to attend An Unforgettable Evening

Two tickets to attend Visionary Women's Afternoon Tea

Company logo prominently displayed on the corporate sponsorship page of the Alzheimer's LA website identifying you as a Corporate Executive member

Invitations for senior executives to attend exclusive donor recognition event

Company information included in all publicity generated by Alzheimer's LA about the Corporate Giving Program

VIP lunch for senior executives with Alzheimer's LA CEO

Special presentation to your company by a senior Alzheimer's LA executive about the services that are available to your employees
$50,000- $99,999   Corporate Benefactor
Logo displayed at in-person and virtual events sponsored by Alzheimer's LA

Recognition at the Alzheimer's LA signature events including An Unforgettable Evening, Visionary Women's Afternoon Tea, and Making Memories Festival

Two tickets to attend Visionary Women's Afternoon Tea

Company logo included on the corporate sponsorship page of the Alzheimer's LA website identifying you as a Corporate Benefactor member

Invitations for senior executives to attend exclusive donor recognition event

Company information included in all publicity generated by Alzheimer's LA about the Corporate Giving Program

VIP lunch for senior executives with Alzheimer's LA CEO

Special presentation to your company by a senior Alzheimer's LA executive about the services that are available to your employees
$25,000-$49,999   Corporate Leader
Logo displayed at in-person and virtual events sponsored by Alzheimer's LA

Recognition at the Alzheimer's LA signature events including An Unforgettable Evening, Visionary Women's Afternoon Tea, and Making Memories Festival

Two tickets to attend Visionary Women's Afternoon Tea

Company logo included on the corporate sponsorship page of the Alzheimer's LA website identifying you as a Corporate Benefactor member

Invitations for senior executives to attend exclusive donor recognition event

Company information included in all publicity generated by Alzheimer's LA about the Corporate Giving Program

VIP lunch for senior executives with Alzheimer's LA CEO

Special presentation to your company by a senior Alzheimer's LA executive about the services that are available to your employees
$10,000-$24,999 Corporate Sustainer
Logo displayed at in-person and virtual events sponsored by Alzheimer's LA

Recognition at the Alzheimer's LA signature events including An Unforgettable Evening, Visionary Women's Afternoon Tea, and Making Memories Festival

Company logo prominently displayed on the corporate sponsorship page of the Alzheimer's LA website identifying you as a Corporate Sustainer member

Invitations to attend special events sponsored by Alzheimer's LA

Special presentation to your company by a senior Alzheimer's LA executive about the services that are available to your employees