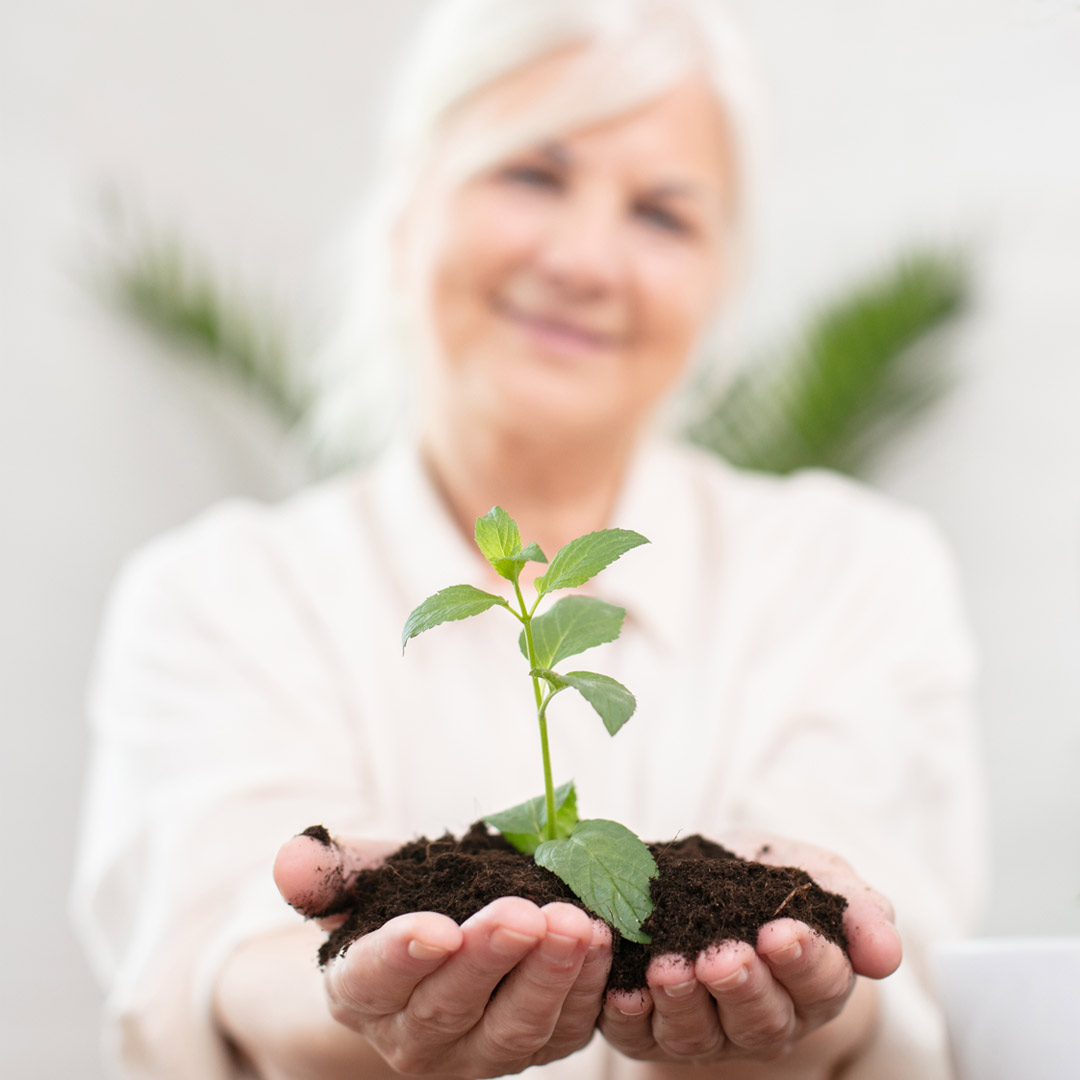 Planned Giving Program
Gail Lindsey Legacy Society
Alzheimer's Los Angeles is the leading community-based organization providing care and support that addresses the needs of people facing Alzheimer's or another dementia in the greater Los Angeles area. For over 40 years, Alzheimer's Los Angeles has focused on providing programs and services for caregiving families and improving the quality of life for people living with Alzheimer's. The traditions and heritage that are part of the mission of Alzheimer's Los Angeles will endure when we provide for its long-term financial stability.
In recognition of those who uphold these traditions, we established the Gail Lindsey Legacy Society. Gail was a long-time, dedicated volunteer who devoted her time and energy to Alzheimer's Los Angeles. She included Alzheimer's LA in her estate plans, and her legacy will live on for generations to come. We named our legacy society in her memory to honor her commitment to our mission and serve as an inspiration to others. By naming Alzheimer's Los Angeles in your estate plans, your contribution allows us to continue our essential work into the next generation and for generations to come. Joining the Lindsey Legacy Society is done by designating Alzheimer's Los Angeles as a beneficiary in your estate plans. By making such a gift, you create your own personal legacy. You ensure Alzheimer's Los Angeles's excellence in providing the highest level of compassionate and quality care to our community well into the future.
If you have already included a gift for Alzheimer's Los Angeles in your estate plans or through a planned gift such as in your will, trust, or beneficiary of your IRA or life insurance policy, you are invited to become a member of the Lindsey Legacy Society. Membership in the Lindsey Legacy Society allows us to thank you now for your generosity.
Members of the Gail Lindsey Legacy Society receive the following benefits:
A handsome certificate of membership which you will be proud to display in your home or office
Invitation to the annual Alzheimer's Los Angeles Lindsey Legacy Society luncheon and other special programs
Invitations to educational and informative events highlighting the work of Alzheimer's Los Angeles and spotlighting the impact of giving in our community
Assurance that Alzheimer's Los Angeles understands your goals and is committed to fulfilling your intentions
Recognition on the Lindsey Legacy Society Virtual Donor Wall
Acknowledgement and recognition of your generosity
PLANNED GIVING
Estate Tax Planning
Your bequest may have estate tax planning benefits as well. The following is sample bequest language for discussion with your attorney:
I, __________________________ (city, state, zip), give, devise, and bequeath to Alzheimer's Los Angeles with offices located at 4221 Wilshire Blvd, Ste 400, Los Angeles, CA 90010 (insert written amount of gift, percentage of the estate, or residuary of estate, or description of property) to be used for (insert: "its unrestricted use" or "name of Alzheimer's Los Angeles Program." )
You may also choose to donate by naming Alzheimer's Los Angeles as the beneficiary of your Retirement Plan or Insurance Policy.
For additional information, please contact Steven Klappholz, Chief Philanthropy Officer, sklappholz@alzla.org or 323.930.6208
Alzheimer's Los Angeles is a tax-exempt organization (#95-3718119) under Section 501 (c) (3) of the Internal Revenue Code, and your gifts are tax deductible to the full extent of the law.
Pages in the Get Involved section