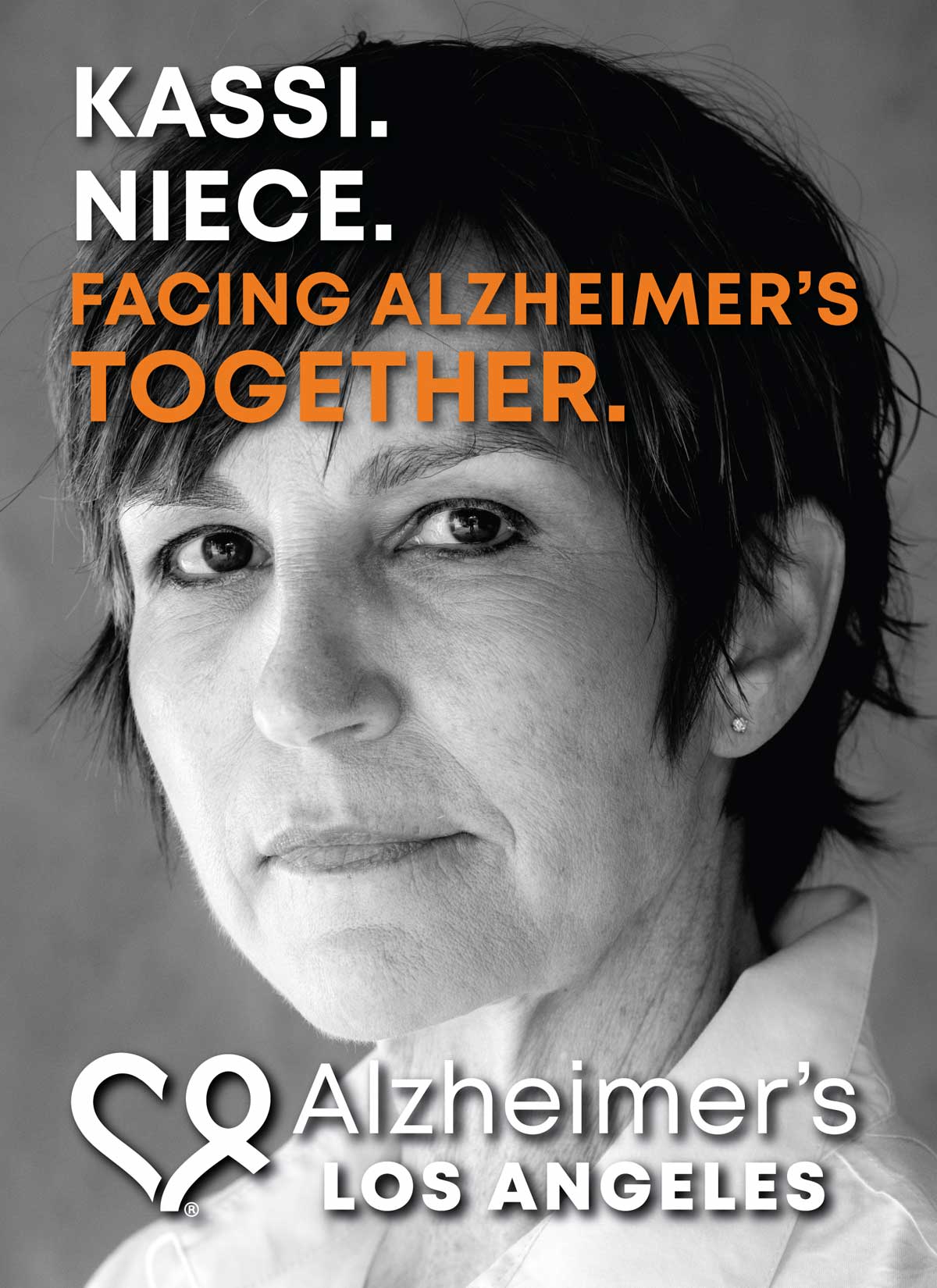 Kassi Crews
My Aunt and Gram both passed away from Alzheimer's.  I was close to my Aunt and saw her journey as the disease progressed.  While it was sad to see her decline, she always had a great demeanor.  As a caregiver for my Gram I watched as she turned into my little girl… funny and sad all the time, while she navigated the remainder of her life living with Alzheimer's. Additionally, I was very devoted to my good friend, Judy Howard, as she journeyed through this devastating disease with poise and dignity until the end.
I am a filmmaker and story teller and my joy in life is making and sharing stories that matter.  Because of all that I experienced while dealing with Alzheimer's in my personal life I was drawn to the story of "Broken Memories."  So, I embarked upon a journey to create a sweet, poignant, family friendly movie about living with a loved one with Alzheimer's and how the family dynamics play out while each person deals with the disease.  Please check it out on iTunes!
Alzheimer's LA has been a great resource and platform for me to help others dealing with this issue directly and as a caregiver.