Hispanic Heritage Month 2022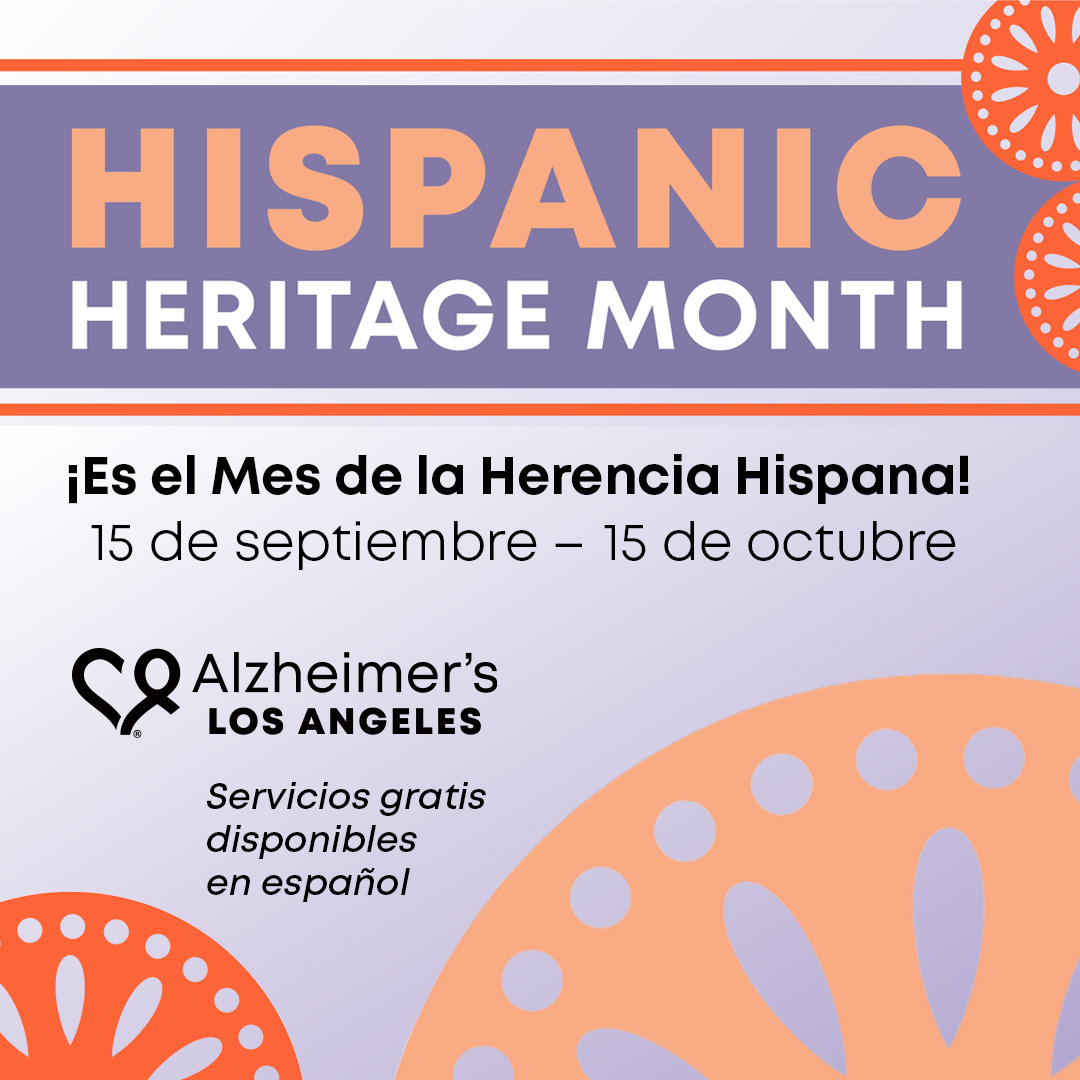 National Hispanic Heritage Month is celebrated each year from September 15th to October 15th. During this time, we recognize the contributions and influence of Hispanic Americans to the history, culture, and achievements of the United States.
Since 1992, Alzheimer's Los Angeles has responded to the needs of our local community, which is deeply rooted in and impacted by Hispanic culture. East Los Angeles is not only the single largest Chicano/Mexicano population in the county, it is also the largest Hispanic community in the US.
That's why we are so honored to have East LA natives LOS LOBOS headlining the 2nd annual Making Memories Festival on Sunday, November 13th.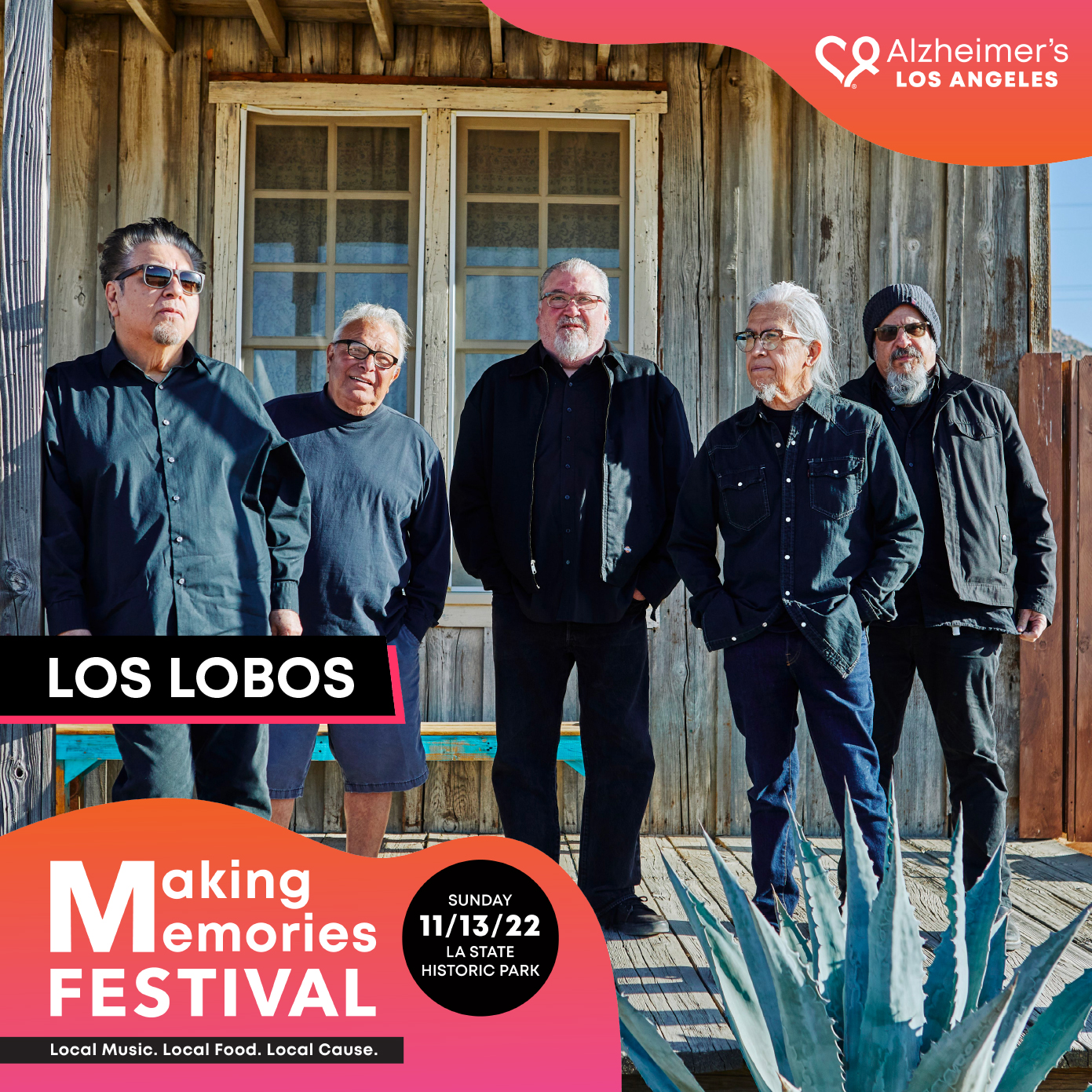 The four-time Grammy winning band was founded in 1973 when vocalist and guitarist David Hidalgo and drummer Louise Pérez bonded over shared musical interests at Garfield High School. They earned their reputation playing revved-up versions of Mexican folk music in restaurants and at parties. "If you are Mexican-American and married between 1973 and 1980 in East L.A., we probably played your wedding, because we never had a Saturday off," Pérez wrote in a 2010 article describing the band's early days.
In 2015, the band was nominated for induction into the Rock and Roll Hall of Fame for the first time, followed by their induction into the Austin City Limits Hall of Fame in 2018. Last year, they received the National Heritage Fellowship award from the National Endowment for the Arts – the United States government's highest honor in the folk and traditional arts.
Los Lobos's contributions to music and culture are without question, not only as a local band from East LA, but also as icons whose work has spanned fifty years and crossed oceans.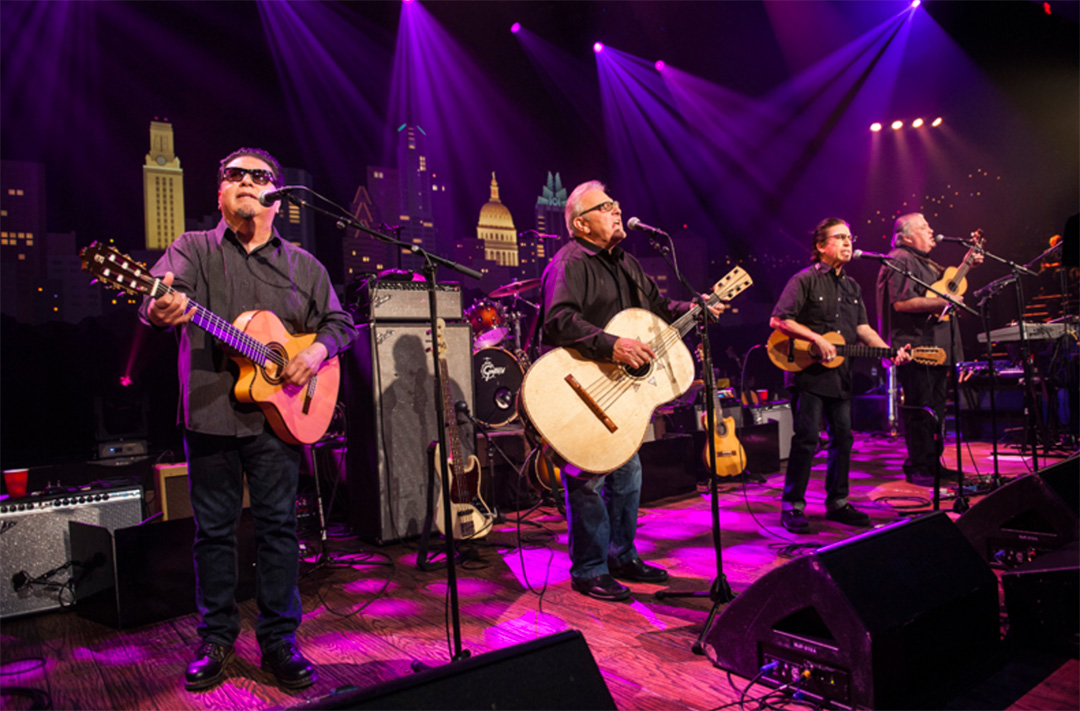 Los Lobos playing live on Austin City Limits
But perhaps their most lasting impact will be how well their music embodies the idea of America as a cultural melting pot, by blending styles like son jarocho, norteño, Tejano, folk, country, doo-wop, soul, R&B, rock'n'roll, and punk, and forming a legacy that is greater than the sum of its parts.
Making Memories Festival featuring Los Lobos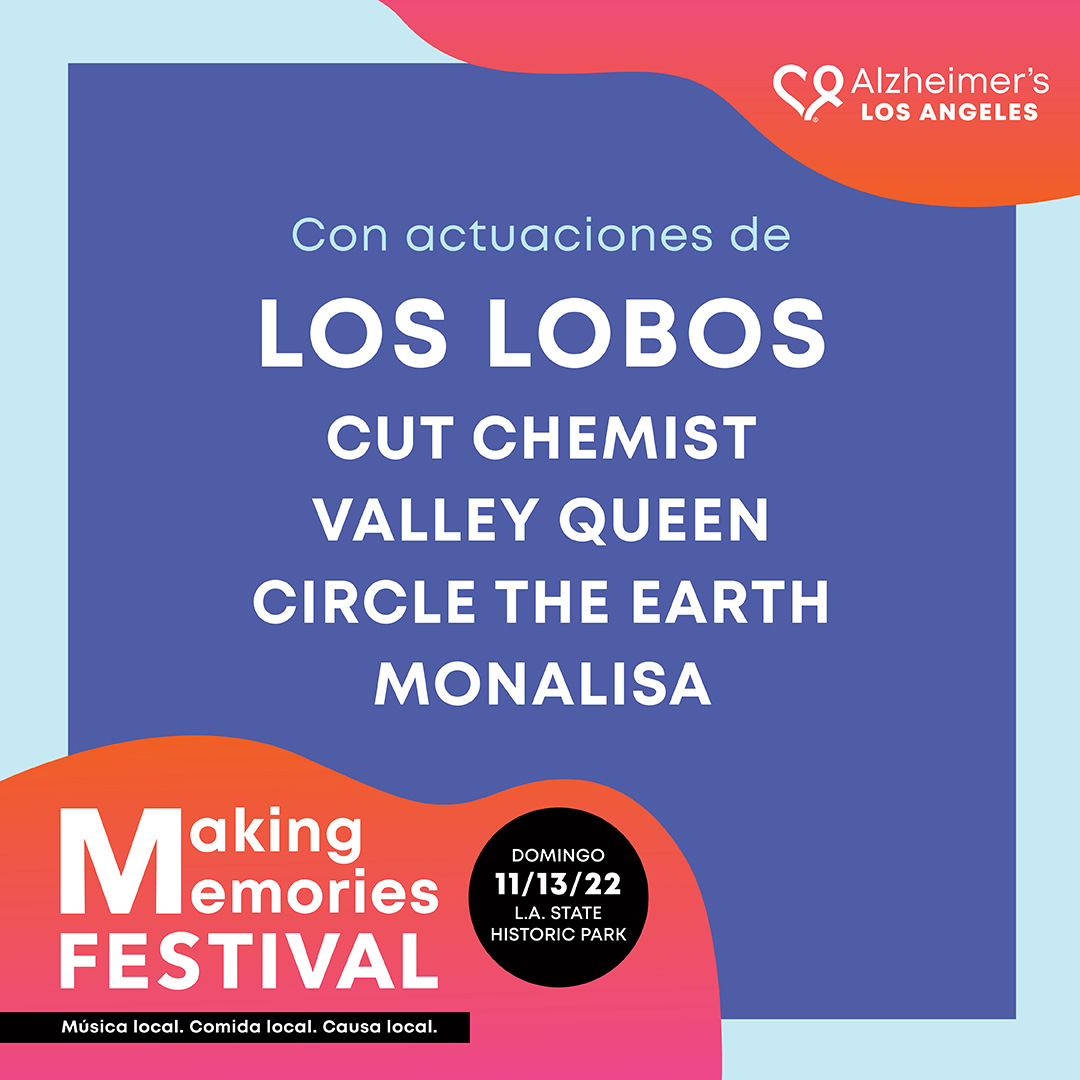 The Making Memories Festival featuring Los Lobos will take place on Sunday, November 13, 2022 at LA State Historic Park. Tickets are on sale now. Come join us for a memorable day of music featuring five local acts including hometown heroes Los Lobos, along with Cut Chemist, Circle the Earth, Valley Queen, and DJ Monalisa. We'll also have some of LA's favorite food trucks on site, games, and an expo area packed with community resources and partner organizations. Come find your next great purchase from our eclectic mix of vendors!
Share This Story, Choose Your Platform!