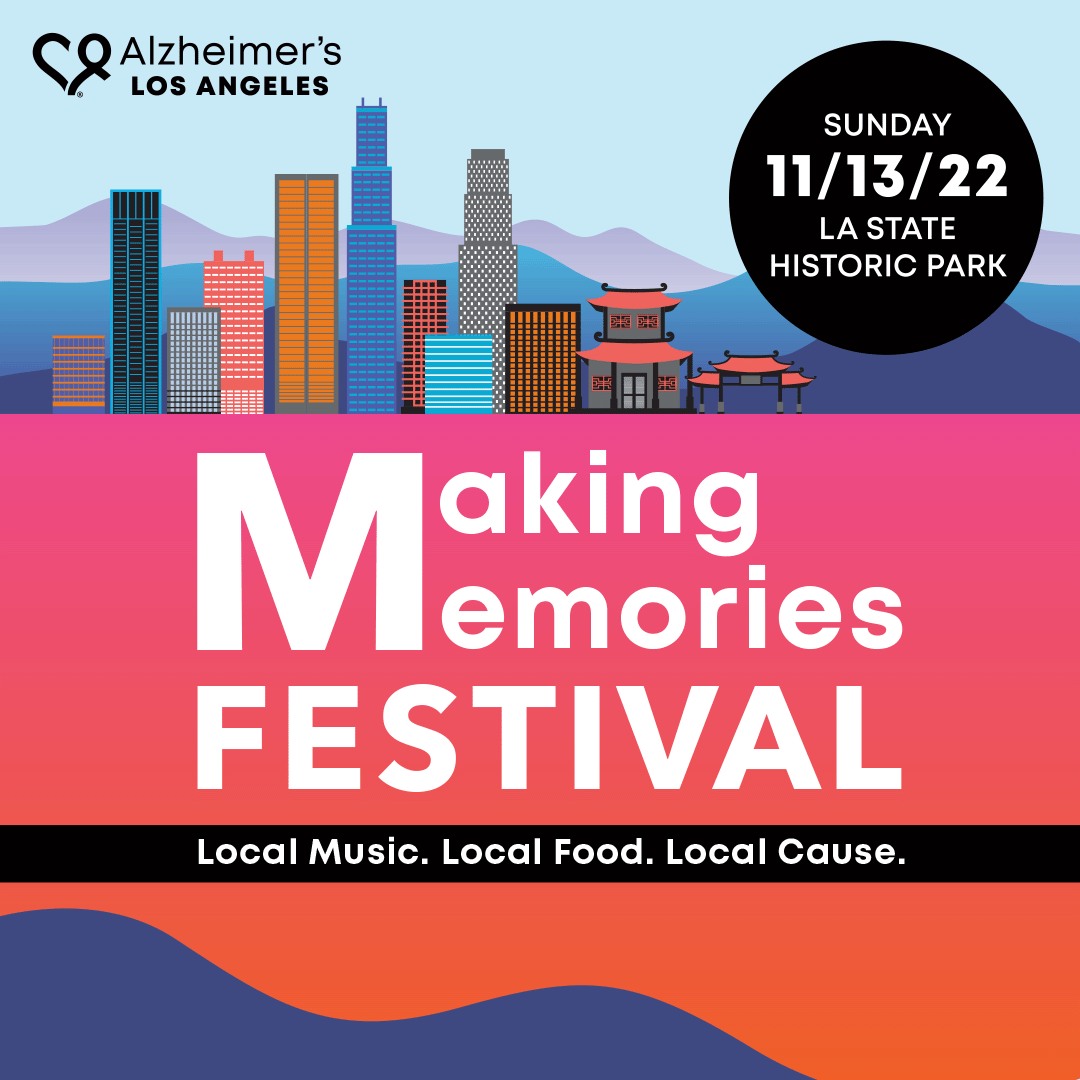 Making Memories Festival
Local Music. Local Food. Local Cause.
Sunday, November 13, 2022 • LA State Historic Park
The Making Memories Festival will return for its 2nd year during Alzheimer's Awareness Month this November! Last year's multi-cultural event featured iconic local bands as well as food truck vendors, games and activities, and an exhibitor area with both retail and informational booths focusing on brain health and other healthy lifestyle opportunities. 
¡Making Memories Festival regresará por su 2º año durante el Mes de Concientización sobre el Alzheimer este noviembre! Únase con nosotros y disfrute de bandas locales icónicas, sus favoritos camiones de comida, juegos y actividades, y un área de expositores informativos y de compras que se centran en la salud del cerebro y otras oportunidades de estilo de vida saludable.
$30 through 11/12/2022   |  $35 at the door (until sold out)
Guardian Society members get 10% off price of admission – join today
Gates open at 12PM, rain or shine!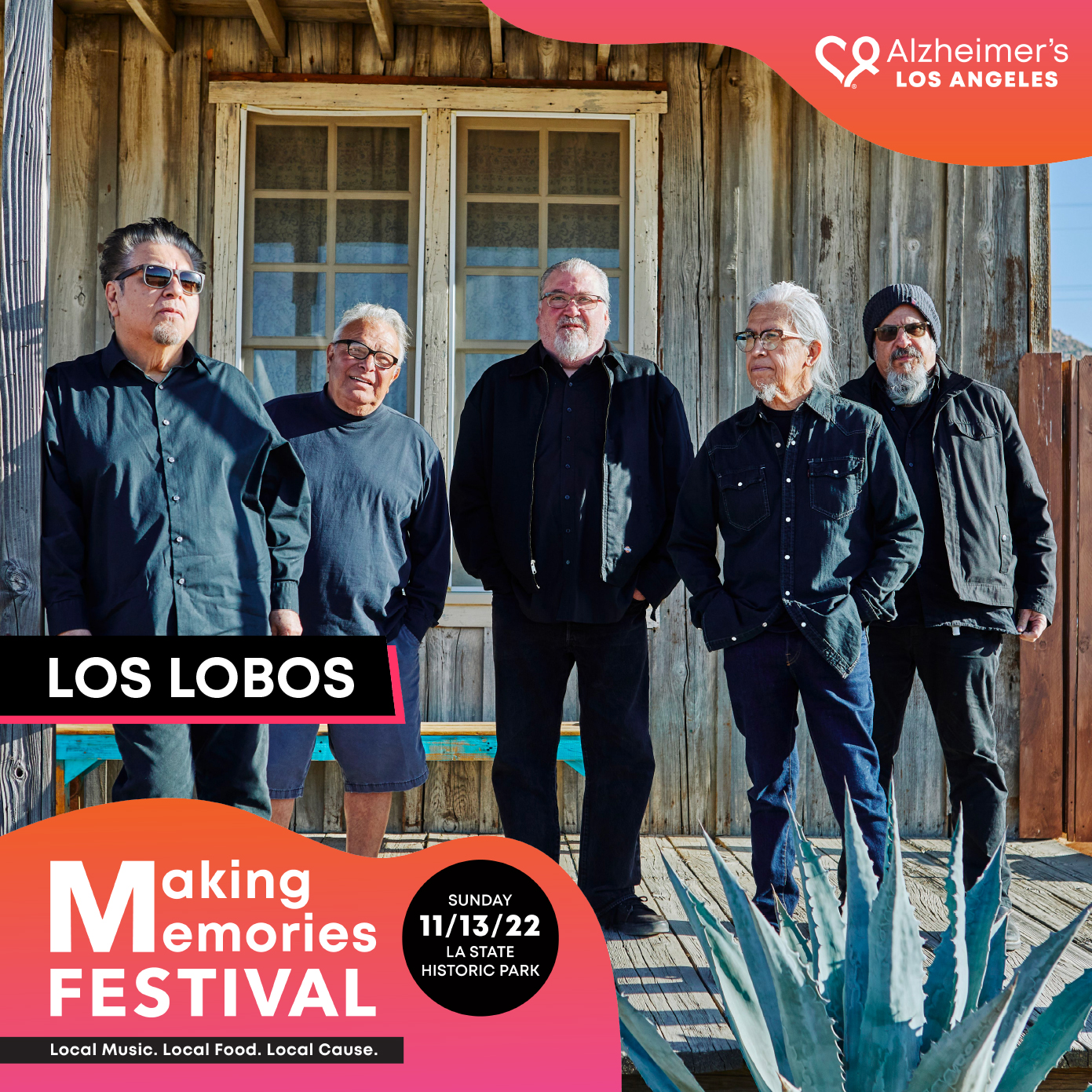 The journey of Los Lobos began in 1973, when David Hidalgo (vocals, guitar, and pretty much anything with strings), Louie Perez (drums, vocals, guitar), Cesar Rosas (vocals, guitar), and Conrad Lozano (bass, vocals, guitarrón) earned their stripes playing revved-up versions of Mexican folk music in restaurants and at parties. The band evolved in the 1980s as it tapped into L.A.'s burgeoning punk and college rock scenes. They were soon sharing bills with bands like the Circle Jerks, Public Image Ltd. and the Blasters, whose saxophonist, Steve Berlin, would eventually leave the group to join Los Lobos in 1984.
Early on, Los Lobos enjoyed critical success, winning the Grammy® for Best Mexican-American Performance for "Anselma" from its 1983 EP …And a Time to Dance. A year later, the group released its full-length, major-label debut, How Will the Wolf Survive? Co-produced by Berlin and T Bone Burnett, the album was a college rock sensation that helped Los Lobos tie with Bruce Springsteen as Rolling Stone's Artist of the Year.
A major turning point came in 1987 with the release of the Ritchie Valens biopic, La Bamba. The quintet's cover of Valens' signature song topped the charts in the U.S. and the U.K. Rather than capitalize on that massive commercial success, Los Lobos instead chose to record La Pistola y El Corazón, a tribute to Tejano and Mariachi music that won the 1989 Grammy® for Best Mexican-American Performance.
That kind of sharp artistic turn has become Los Lobos' trademark, serving to both fuel the band's creativity and keep its fans engaged. In 1992, that willingness to defy expectations led them to record Kiko, an adventurous album produced by Mitchell Froom that's considered by many to be one the band's very best.
Since then, Los Lobos has continued to deliver daring and diverse albums such as Colossal Head (1996), Good Morning Aztlán (2002), The Town and the City (2006), Tin Can Trust (2010) and Gates of Gold (2015). On top of that, the band's live shows never disappoint, as documented on the recent concert recordings Live at the Fillmore (2005) and Disconnected in New York City (2013). Through the years, they've managed to keep things interesting with unexpected side trips like an album of Disney songs in 2009, along with countless contributions to tribute albums and film soundtracks. One of those – "Mariachi Suite" from the 1995 film Desperado ¬– earned the band a Grammy® for Best Pop Instrumental Performance. Los Lobos' love letter to the city of Los Angeles as their album Native Sons (2021), returned the band to the Grammy winner's circle with Best Americana Album of 2022.
Los Lobos has sold millions of records, won prestigious awards and made fans around the world. But perhaps its most lasting impact will be how well its music embodies the idea of America as a cultural melting pot. In it, styles like son jarocho, norteño, Tejano, folk, country, doo-wop, soul, R&B, rock 'n' roll and punk all come together to create a new sound that's greater than the sum of its parts.
with special guests Cut Chemist, Circle The Earth, Valley Queen, DJ Monalisa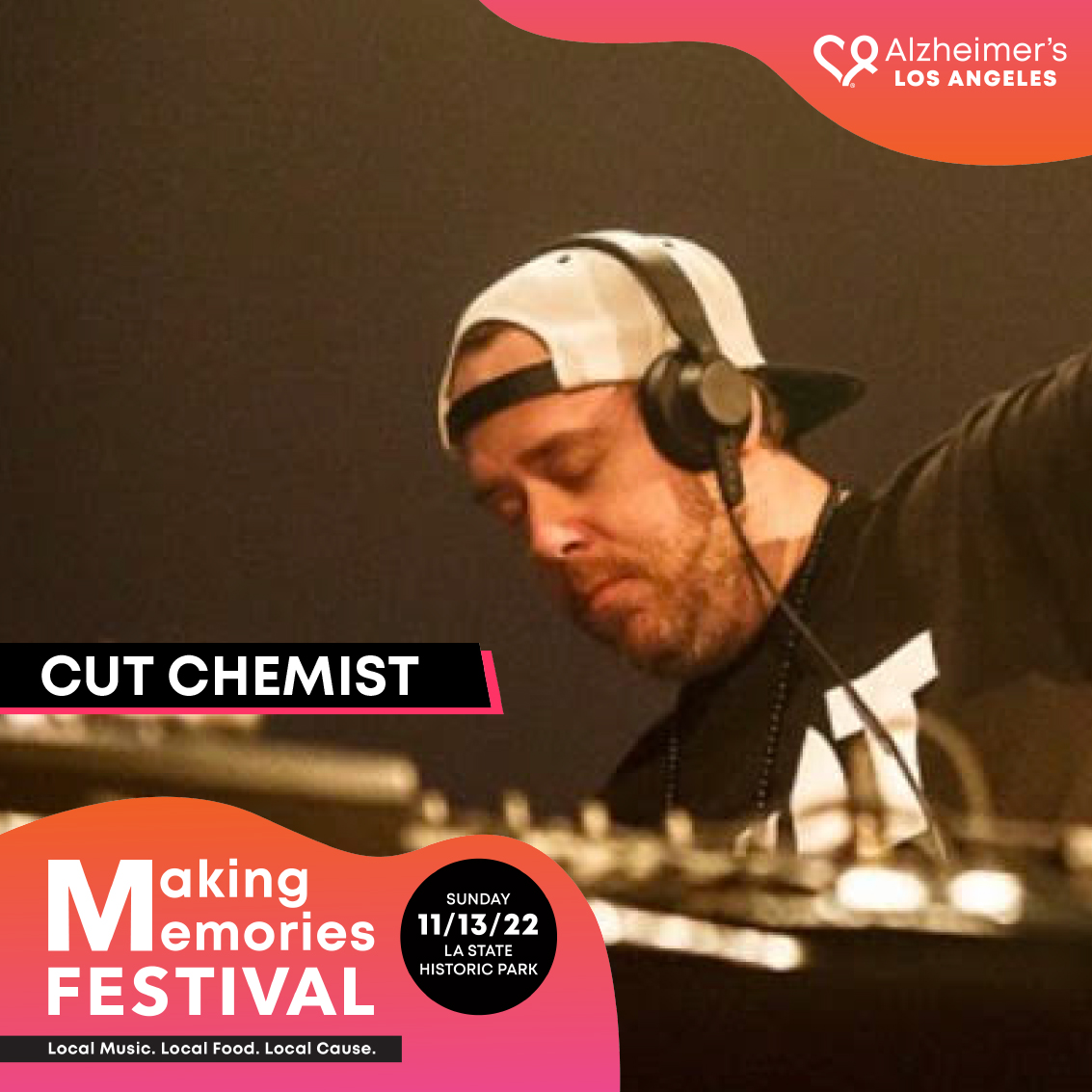 Cut Chemist
Born Lucas Macfadden in Hollywood, CA
Cut Chemist has been recording and performing for nearly 30 years. Known as a turntablist, he started his journey into djing at age 11. By the time he was 14 year old, Cut started recording with his friends (including Chali 2na of Jurassic 5) in an inclosed sun patio that his dad converted into a small make-shift recording studio. By age 21, Cut was a founding member of both the rap group Jurassic 5 and the Grammy award winning Latin funk outfit, Ozomatli. His involvement with both groups helped develop a taste for music and rhythms from around the world while keeping his passion for the hip hop tradition. His mix-tapes and remixes became critically acclaimed. His 'Chemist' moniker was fully realized with his instrumental, Lesson 6: The Lecture. In the years following, Cut started a series of mix cds with DJ Shadow using all 45s. Brainfreeze, Product Placement and The Hard Sell, the last of which debuted and headlined at the world famous Hollywood Bowl.
Cut's solo album journey would begin with The Audience is Listening which was released on Warner Bros in 2006. Following his major label stint, he decided to create his own boutique label that would allow him more freedom. Sound Of The Police, Funk Off Mega Mix & his sophomore solo album, Die Cut were his most notable releases. Although these albums may sound very different from one another, they all have a single thing that ties them together - Cut Chemist pushes boundaries on all of them, testing our musical palates while introducing us to obscure musical finds.
My most viewed solo dj video
Website: https://www.cutchemist.com/
Socials:
Facebook.com/cutchemist
Twitter.com/cutchemist
Instagram.com/cutchemist
Bandcamp.com/cutchemist
Circle The Earth
Circle The Earth
Michael McBay – Bass
Khadia – Lead Vocals
Sandro Feliciano – Drums
Kazuki Tokaji – Guitars
Sandy Chao Wang – Keyboards/Keytars
It's impossible to pigeonhole the sound of the upbeat rock band Circle The Earth. With a lineup featuring members from the U.S., Taiwan, Brazil and Japan, all of whom bring extensive professional experience to their music, the Los Angeles-based quintet craft a seamless combination of rock, pop, soul, hip-hop, and even emo, as evidenced on their 2022 independent releases.
Circle The Earth's newest single, the driving pop-rock song "The Sweetest Pain," illustrates the band members' diverse backgrounds and eclectic approach. Anchored by Khadia's yearning vocals and lightning-bolt rock riffs and solos from guitarist Kazuki Tokaji, the song laments the emotional tumult of a romance that's slowly disintegrating: "I can't walk away, making a fool of me/Living with love I can't explain." The soul-pop standout "Pick Your Poison," meanwhile, grapples with trying to navigate life's emotional challenges, atop a foundation of funky grooves, courtesy of founding member and bassist Michael McBay, drummer Sandro Feliciano and keyboardist/music director Sandy Chao Wang.
Musically, both songs were co-written by Tokaji and Jim McGorman. The latter is a multi-instrumentalist and producer who's worked with a variety of rock and pop stars, including Avril Lavigne, Weezer, Gwen Stefani and Goo Goo Dolls, and brings unique musicality to the sessions. "Compared to other songwriters and musicians, he puts melody first," Tokaji explains. "As a guitarist, I always come up some melodies, but sometimes they don't work for vocalists. But he has a different sense. It's really fun to work with Jim." Circle The Earth's new songs are produced by Ethan Kaufman, who has worked alongside the likes of Avril Lavigne, Ryan Cabrera and DOROTHY.
Circle The Earth typically works this way, enlisting songwriters to help create a song and then building off this framework by adding their own insights and flourishes. "Typically, after the musical part of the song is done, we'll rehearse and start making it our own," Khadia says. "Vocally, I'll start doing things that I feel and hear, and may make some changes here and there. The musicians will take it and we'll play around with it, changing the arrangement until we feel it's the best representation of Circle The Earth."
Khadia takes a similarly personal approach when writing lyrics. "I usually write lyrics based on whatever I'm experiencing in the moment," she adds. "Whatever I'm going through that has the most impact on my life at that time. My writing feels more organic when I can pull from my current emotions, thoughts and beliefs."
Circle The Earth coalesced over the course of several years, driven by the vision of McBay. "We want to bring people a message of hope in a world that feels maddening and hateful at times," he says. "We're showing that love and truth are real." A self-taught player who's been performing original music in Los Angeles for decades, McBay initially took up bass at age 16, after a group of neighbor musicians introduced him to Jimi Hendrix, Sly & The Family Stone, and other greats. "The first time I heard Yes, I was mesmerized," McBay shares. "I figured the bass was the easiest thing to learn on my own because there's only four strings." Growing up with parents who were academics, McBay himself went to medical school and later practiced emergency medicine before turning to playing in jazz rock and mainstream rock bands.
Roughly a decade ago, McBay met a kindred musical spirit in Brazil-born drummer Sandro Feliciano, who grew up in a musical family. As a teenager, Feliciano started playing percussion with his dad, both at carnival parades or around the house, and then asked for a drum set. "Obviously, my dad said yes, because he's also a musician," Feliciano says with a laugh. "And that's how it started, when I was 13 or so." He quickly picked up gigs in cover bands and played rock and Brazilian music with friends before moving to California to attend the Los Angeles College of Music. That helped him make connections with other L.A. musicians, leading to work with legendary producers like Roy Thomas Baker and Lamont Dozier, and later touring with Teena Marie and Ms. Lauryn Hill.
Khadia was next to join the Circle The Earth fold. The electrifying vocalist had always dreamed of being in a multicultural rock band. In fact, she had even started one after moving from her hometown of Silver Spring, Maryland, to Los Angeles, before deciding to pivot and take on performance gigs with Mya, Janelle Monae and Prince, and be a background singer for Imagine Dragons, American Idol, Jimmy Kimmel Live and The American Music Awards. "I was introduced to Michael and when I heard the music and saw everything that they were doing, it was a direct reflection of what I had been hoping and dreaming of and trying to make a reality for so long," she says. "It was fate."
Khadia initially discovered her talent for music in third grade when her rendition of "Happy Birthday" made a big impression on a teacher, who "called my parents in for a meeting and told them that I had a gift," she says now. Khadia soon joined her elementary school choir and then added on clarinet and piano lessons. "Some people take a long time to find their passion," she notes, "but I was able to find it at a young age."
Several years ago, Tokaji and keyboardist Wang joined Circle The Earth. Growing up in Taiwan, Wang was the only one in her family interested in music, as she took group piano lessons and played in the school orchestra. Her love of music intensified after she moved to the U.S. and joined her school's concert and marching bands. Although her first preference was to play the trumpet, she eventually found her niche in piano and studied the instrument in college.
Tokaji also found his musical path early on and was the only musician in his family. ("Everybody else does some kind of sport," he says.) However, he decided playing guitar was his destiny at age 7. "I told my mom, 'I don't need a birthday gift.' Instead, I want to take guitar lessons,'" he shares. "And she let me." Tokaji gravitated toward hard rock and metal, and later moved to Los Angeles to continue honing his skills, and has since performed with musicians such as Marty Friedman, Chuck Wright and Derek Sherinian.
McBay couldn't be happier with how Circle The Earth's lineup came together. "The coolest thing about these musicians is that not only are they talented and have good ideas, but they project energy and enthusiasm," he says. "They translate the music electrically."
Unsurprisingly, Khadia views Circle The Earth's live performances as one of their strengths. "That's where we sound the most organic and feel most natural and connected." Feliciano agrees with this assessment, adding: "Our music translates really well in front of an audience. We can embrace it, turn it into our own, and connect with people."
As Circle The Earth gear up to release more music and start playing more live shows, the band members are striving to produce music that leaves good vibes in its wake—and makes the world a better place. "We try to keep our music as positive and uplifting as possible, with a message of unity and inclusion, and emphasizing the beauty of diversity," McBay leaves off. "All of us are very spiritually oriented people. And we all have the same positive heart, and we're translating that into our music."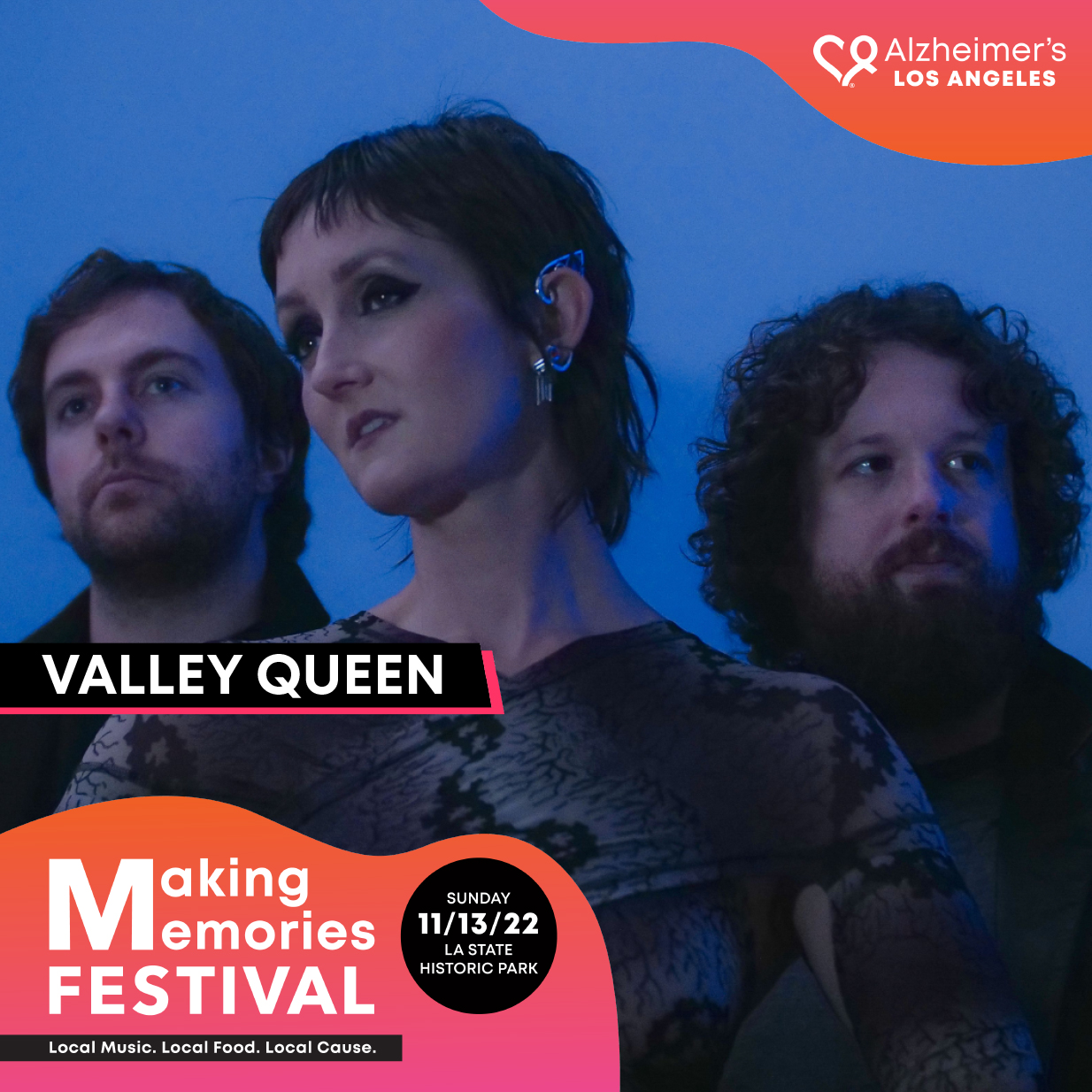 Valley Queen
Propelled by Natalie Carol's "bracingly afflicted, mountain-vaulting dream-country yodel" (Rolling Stone), Valley Queen reemerges, flush with recognizable vocal power and newly advanced emotional resonance in the new single "Falling."
Whereas their 2018 debut Supergiant dealt in the nostalgic language of rock, Valley Queen's new music is borne of the endless present Carol experienced in her bedroom during lockdown, where time collapsed and the future needed to be created. Longtime member Neil Wogensen's deft studio production elevates Carol's most intimate musings to a cosmic scale, while Mike Deluccia's pristine and exuberant percussion and synth arrangements hold it all down with pulsating immediacy. The result is a mystical space where past, present, and future collapse; a forward-looking, starry-souled record whose vocal approach recalls the choral harmonies of Judee Sill, supported by arrangements with a dancing spiritual fixation on rhythm in league with the Cocteau Twins.
Valley Queen has gathered comparisons as iconic as Florence Welch, Dolores O'Riordan, Neil Young and acclaim from top-tier tastemakers including NPR, Rolling Stone, LA Times, Stereogum, WXPN, Spotify's New Music Friday, and beyond. Valley Queen has toured alongside the likes of Social Distortion, Justin Townes Earle, St. Paul & The Broken Bones, Laura Marling, and Heartless Bastards, while securing coveted festival slots at BottleRock, Pickathon, and Luck Reunion.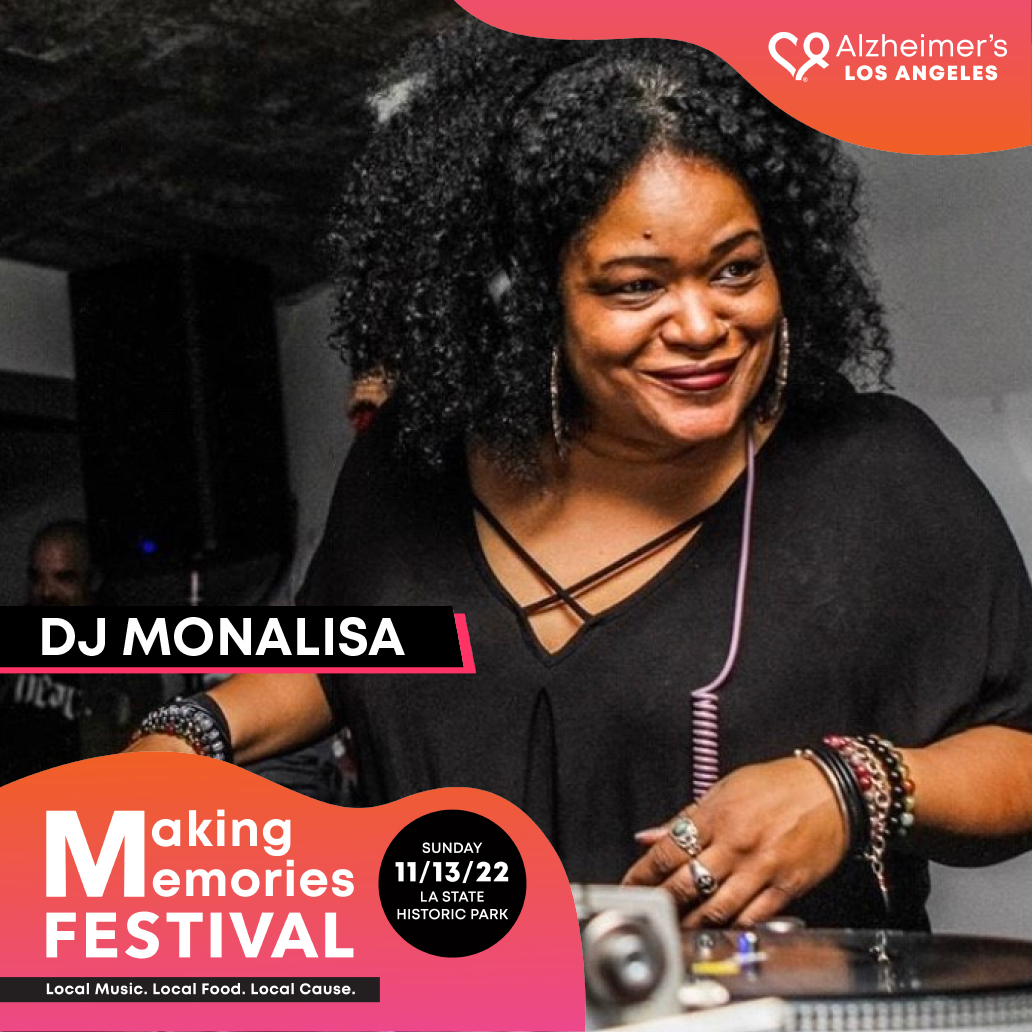 DJ Monalisa
Monalisa Murray has been associated with quality music and events in Los Angeles and across the country for three decades. She supported various DJs, artists and musicians as both a music promoter and a fan before taking her love of music to the turntables 16 years ago. Her music format is described as "anything with a groove," ranging from soul, funk, & hip hop to rock, pop, jazz-funk & world music but also includes less familiar and undiscovered gems & jams of all genres. Monalisa has a monthly two-hour show on Dublab called Paths Of Rhythm, where she mixes and selects various styles of music. She is a member of Umoja Hi-Fi Soundsystem, KPL All-Stars, Ladies of Sound and Prism DJs, and she is a resident DJ at LA's Motown On Mondays.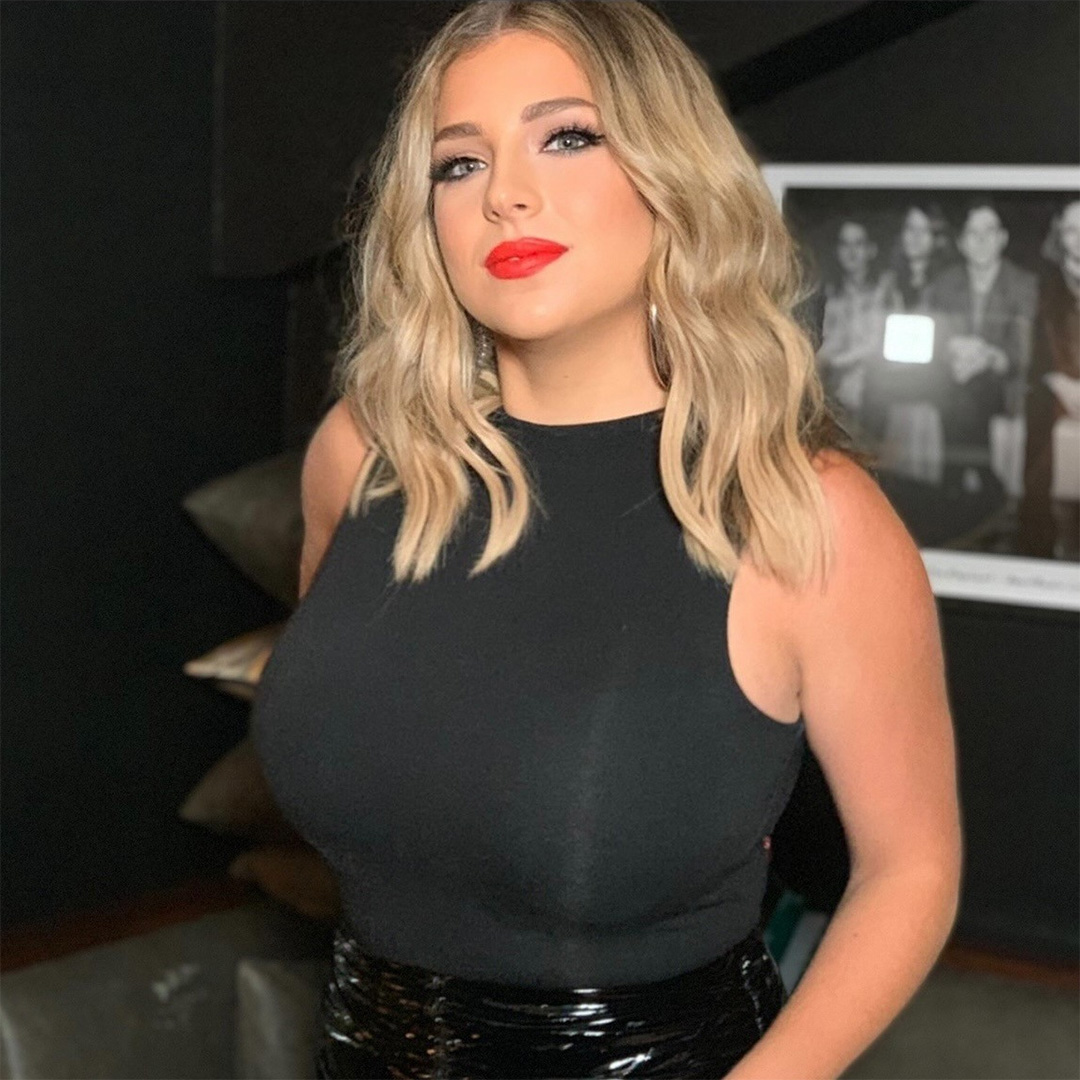 Emcee: Alex Gervasi
After 10 years as an host and on air radio personality, Alex developed and led global curation strategy for Universal Music Group. There she created curation strategies for some of UMG's top artists like Taylor Swift, Paul McCartney, Katy Perry, and more. In February, Alex joined Warner Music Group's Global Marketing team leading Global Playlist Programming.
Finding a cure for Alzheimer's disease is something Alex feels passionate about after her Monny (grandmother) battled it for almost a decade. She's excited to partner with Alzheimer's LA for a day of fundraising, music, joy, and community!
SCHEDULE
Gates open at 12 pm
12:00 pm – DJ Monalisa
12:30 pm – Valley Queen
1:30 pm – Circle the Earth
2:30 pm – Cut Chemist
3:45 pm – Los Lobos
Vendor Fair open 12pm – 4pm.
Be sure to visit our vendors for free resources and information!
Some of LA's most sought-after food trucks will be on site to offer up delicious local food inspired by the many cultures represented in our beautiful city. Come hungry!
Los Angeles State Historic Park
1501 N. Spring St.
Los Angeles, CA 90012
The festival will be held outdoors, rain or shine!
Transportation
We encourage carpooling, ride services, biking, or taking public transportation to the festival. The Metro Rail Chinatown Station on the gold line is less than a block away from the park.
Parking
Paid event parking is available for $20/car in the lot at 1501 N. Spring Street. Limited free parking is available along the park's perimeter. There is also limited free street parking in the area along Spring Street, Baker Street, and several of the side streets to the south.
Tickets & Arrivals
Please follow signs toward Attendee Check In upon arrival. Ticket confirmations with a QR code will be emailed to ticketholders 24 hours prior to the event. Show your ticket confirmation email to the volunteers at check in to gain entry.  Re-entry will be permitted with wristband.
Accessibility
Alzheimer's Los Angeles is committed to making our event accessible to all who wish to enjoy it. The beautiful Los Angeles State Historic Park is entirely ground level and accessible, including four handicap parking spaces near the park entrance. Please note, the event takes place on grass. ASL interpreters will be available throughout the program and during all live performances. An ADA tent with seating will be provided for guests who need to rest or sit throughout the day. If you have any further accessibility questions, please contact us.
Health & Safety
The health and safety of our community is our first priority, and we will continue to follow local and national recommendations. At this time we do not plan to require proof of vaccination to attend this event; however, social distancing and mask wearing are encouraged for those who wish to limit exposure to illness. We will continue to closely monitor guidelines and update our health and safety protocols closer to the event with more details and information.
What Can I Bring?
Limited seating will be available. Guests are welcome to bring their own chairs and blankets for the lawn. Some blankets will also be available for purchase. No outside alcohol will be permitted.
Alcohol
Alcohol will be available on site for purchase for those with a valid ID. No outside alcohol will be permitted.
Questions?
When can I buy tickets?
Advanced sales will continue online until midnight on Friday, November 11, 2022. Tickets will be on sale at the door starting at 12pm on Sunday for $35.
Where are my tickets?
Emails with your electronic ticket bar code will start being sent on Tuesday, November 8th to the email address you provided when you reserved your tickets. Those who used the same email address to purchase multiple tickets will receive multiple emails. If you have not received your tickets via email by Friday, November 11th, please contact Karmine Tawagon at ktawagon@alzla.org. Your confirmation email from the original purchase date will also serve as proof of purchase and allow you access to the event.
United States Senator Dianne Feinstein
Representative Judy Chu
Representative Jimmy Gomez
Representative Lucille Roybal-Allard
Representative Adam Schiff
Assemblymember Adrin Nazarian
Assemblymember Blanca Rubio
Assemblymember Miguel Santiago
Los Angeles County Supervisor Holly J. Mitchell, Chair
Los Angeles County Supervisor Janice Hahn
Los Angeles County Supervisor Hilda Solis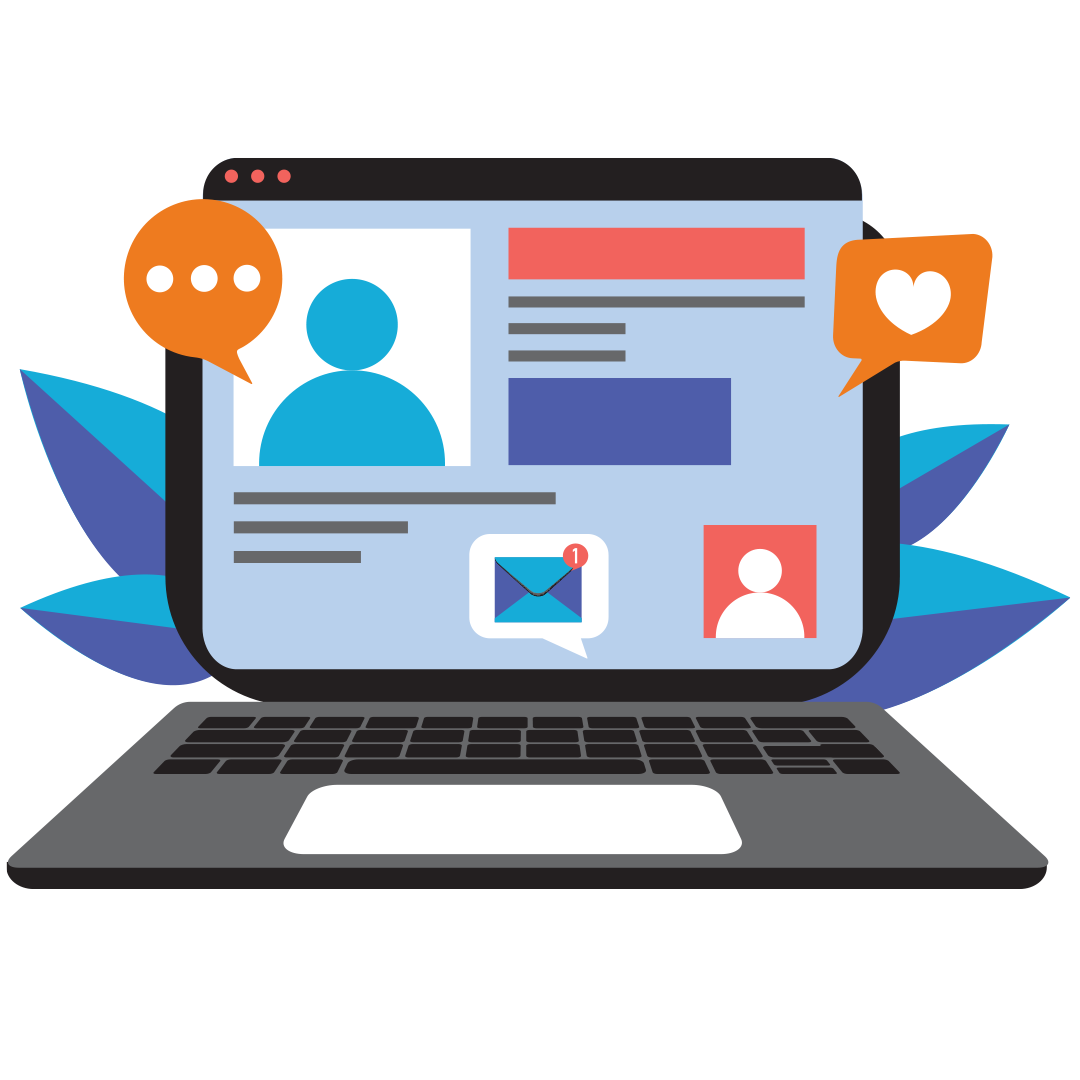 Let's Get Social!
Let your friends know where you'll be on November 13th, 2022.
Find Alzheimer's Los Angeles on social media:
Check out highlights from Making Memories Festival 2021:
Land Acknowledgment: Our event will take place at LA State Historic Park, which is located in the known territory of the Tongva people. One large Tonvga village, Yang Na, sat within a mile of today's park. The Tongva were renamed Garieleño after Mission San Gabriel was founded in 1771. Learn more at https://lastatehistoricpark.org/history/
Pages in the Get Involved section