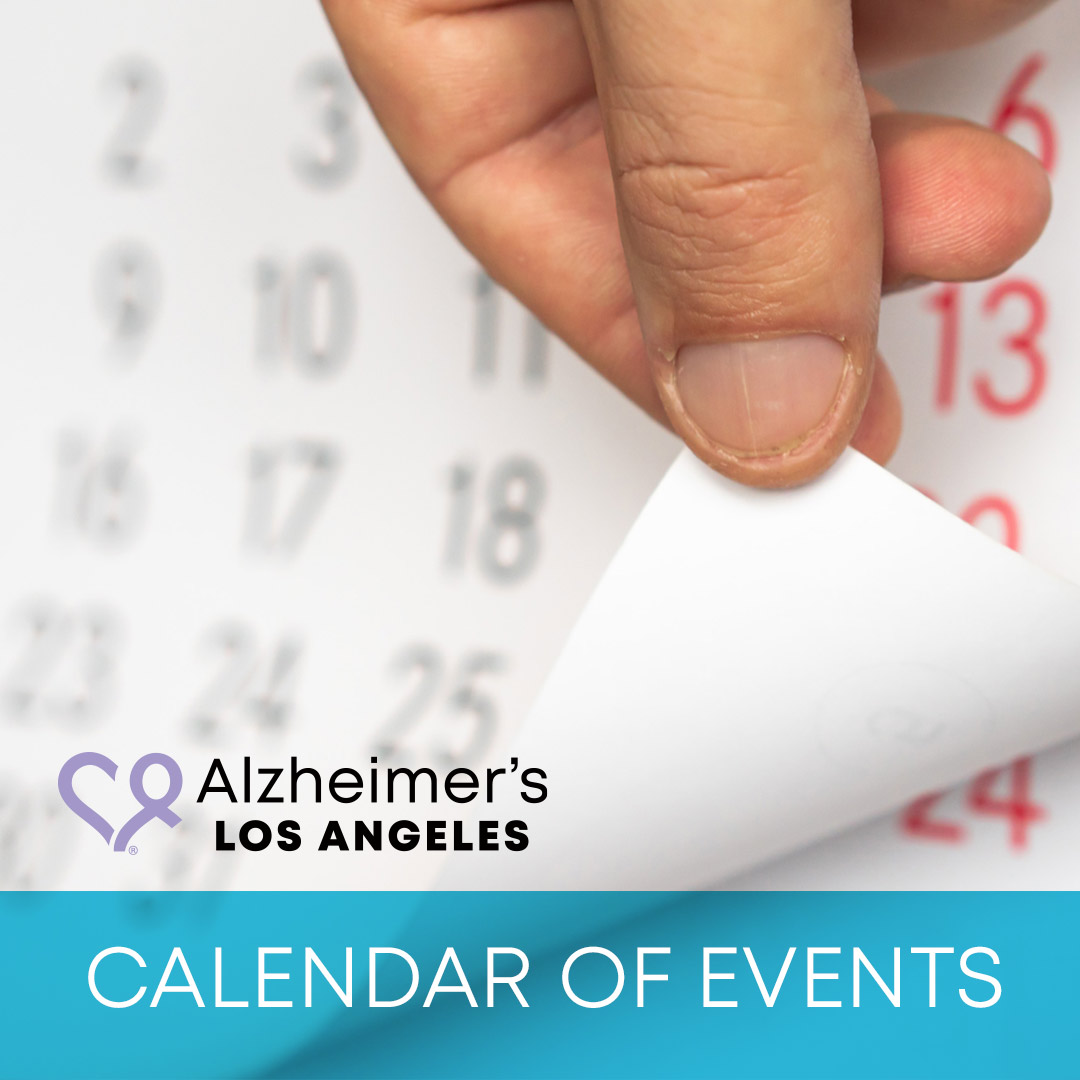 Calendar of Events
We offer free classes, workshops and activities for those with Alzheimer's or another dementia, and their caregivers. Classes are listed below, or you can download the current flyer.
Activities
WEDNESDAY, JANUARY 5 @ 10AM
TimeSlips is an improvisational storytelling process focusing on imagination rather than memory. Through open-ended questions based on a fanciful photo prompt, the facilitator, Sarah Jacobus, invites spontaneous responses from participants that get woven into a story. There's no pressure to answer "correctly" and no way to do it wrong! TimeSlips is lively and fun!
TUESDAY, JANUARY 11 @ 10AM
TUESDAY, JANUARY 25 @ 10AM
Memories in the Making is an art program that allows people with Alzheimer's disease and other dementias explore their memories and emotions through the process of creating art to fulfill the participant's desire to communicate, particularly when speech is affected. Please join us for a virtual Memories in the Making painting session. Art supplies provided upon request.
WEDNESDAY, JANUARY 12 @ 11AM
You're invited to join activity specialist, Jon Schaeffer, for an hour of fun and stimulating programming in the comfort of your home, featuring a mix of music, trivia, jokes, history news and word teasers. Sit back and listen, or chime in when you choose. There will be something for everyone. It's a casual, good time!
THURSDAY, JANUARY 13 @ 11AM
Music helps us connect to each other, our community and even to our own inner selves. Music to Remember is inspired by the powerful (and scientifically proven) role that music plays in restoring the body, soul and memory. This recital with LA Opera teaching artist Nandani Sinha stimulate remembrance and gently invite reflection through familiar and beloved songs. Of course, we encourage joyful interaction and singing-along throughout.
FRIDAY, JANUARY 21 @ 11AM
BasebALZ, also referred to as "Talking Baseball", uses baseball as a topic for reminiscence therapy. Reminiscence therapy is an approach to improve the well-being of Alzheimer's patients by invoking and discussing their memories of the past.
Community Education Calendar
Click on a specific event below for more information and to register.
Pages in the Get Involved section