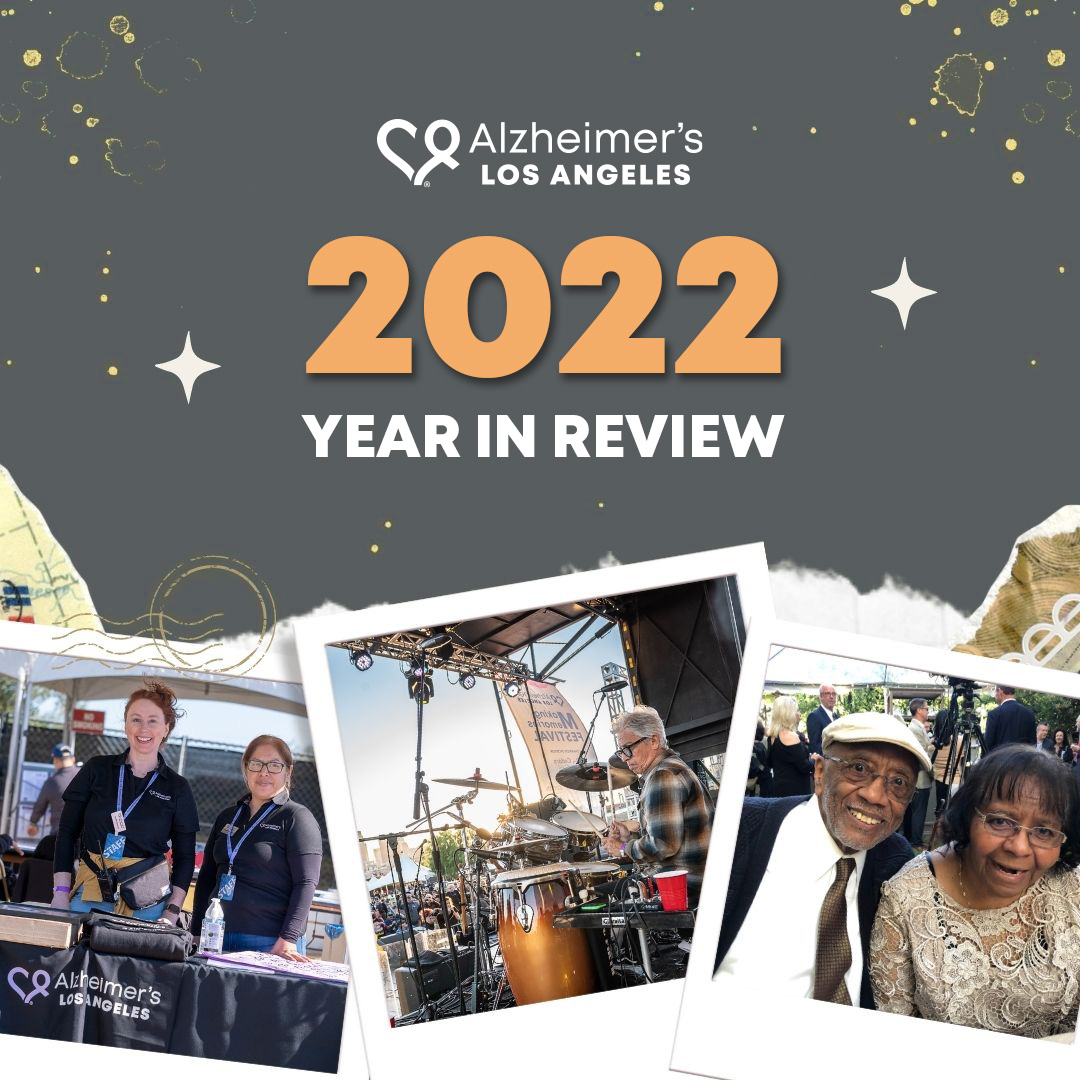 From Heather Cooper Ortner, President & CEO:
During 2022, life was still dominated in many ways by the COVID-19 pandemic. The first half of the year was punctuated by stops and starts, while the second half felt more open. Nonetheless, this was a year of growth for Alzheimer's Los Angeles.
Early in the year, we were eager to restart our in-person activities knowing that some communities not only prefer but depend on person-to-person interaction. We'd make plans to restart in-person classes, only to have to pause the plans as first one, then multiple surges moved through LA. As always, the safety of our community and our staff was our first priority. As we moved into the second half of the 2022, we saw more restrictions lifted and an eagerness to reconnect in-person, and we cautiously moved back into the communities that were open to in-person activities.
We added several new positions to the organization, primarily in our Education and Outreach department. We were particularly pleased to announce the addition of a vice president of community education and health equity, which will ensure we continue to prioritize needs of diverse communities. Investing in this area of our organization enables us to reach more people and deliver the highest quality, innovative programs.
We restarted events in person beginning in the spring with the annual An Unforgettable Evening at the home of Susan Disney Lord and Scott Lord. Late fall found us at LA State Historic Park for the 2nd Annual Making Memories Festival along with approximately 1500 people, dozens of vendors, and iconic LA band Los Lobos headlining an exciting lineup of bands from diverse genres.
As we look ahead now to 2023, we are grateful for our large community of donors and funders, without whom none of this would be possible. We hope to see the pandemic recede into the past as we continue to build upon existing partnerships and create new ones throughout the greater LA area. We look forward to more opportunities to connect with each of you.

Heather Cooper Ortner
President & CEO
Share This Story, Choose Your Platform!