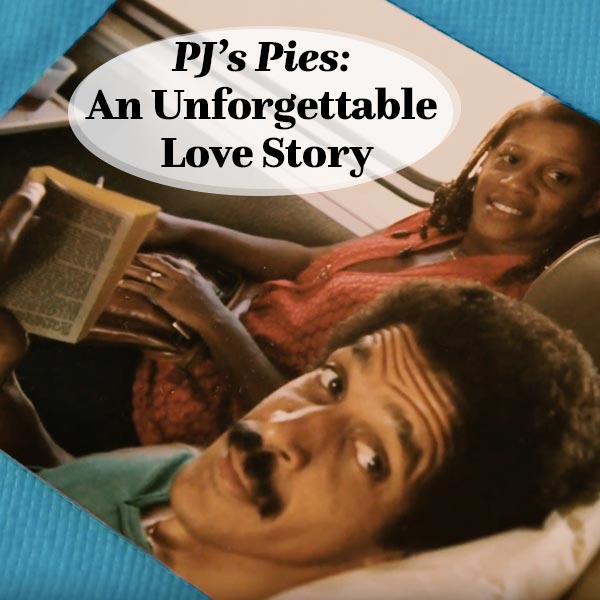 PJ's Unforgettable Pies: An Alzheimer's Love Story
From the film makers:
"When we decided to tell Ray & Phyllis's story it started out focused on the pies. They had such a great little "mom & pop" business and it was really inspiring to see their passion and success. After spending time with the couple, we learned that Phyllis was suffering from Alzheimer's and the narrative took on a different twist. So, we really started focusing on Phyllis' declining health and how it affected their life. But when we sat down in the edit bay and started reviewing all the footage we realized that the real story was not about pies or Alzheimer's … it was a true love story. It was about a husband's dedication for his wife, how he longs for the woman he fell in love with 30+ years ago, how he will do anything just to experience a glimmer of what they once had, and how baking pies was the conduit to their ability to reconnect. In the end the little film I thought we were making turned out to be something so much more than we ever could have expected. That's what so great when you turn on a camera…you never know what you're going to get."
We were fortunate to meet Ray and Phyllis when they provided their sweet potato pies for our spring gala.  They have since utilized several of our services, such as Care Counseling, respite and referrals, and have attended our Memory Mornings program.
If you need help, contact us:  help@alzla.org  |  844.HELP.ALZ (844.435.7259)
Share This Story, Choose Your Platform!