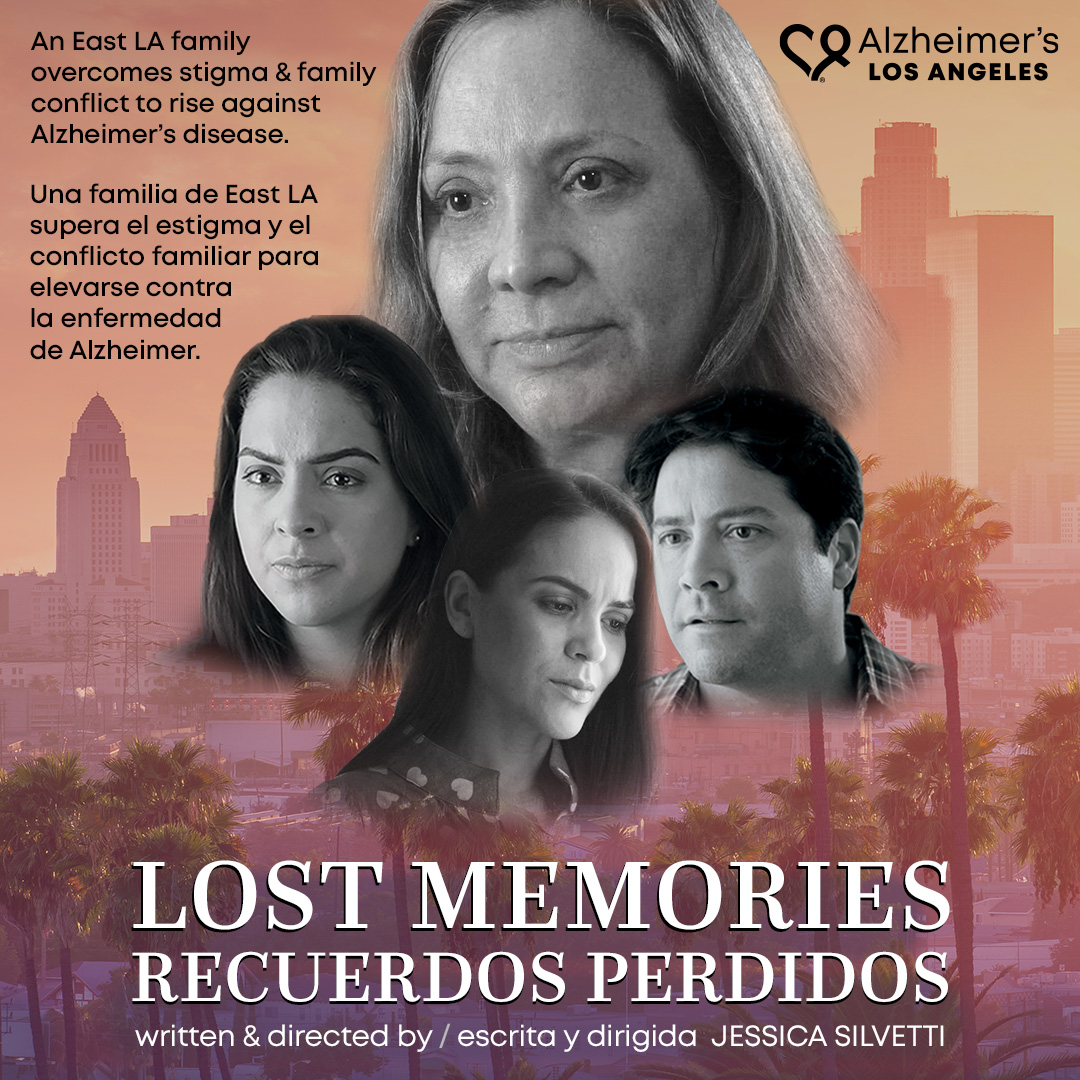 Lost Memories / Recuerdos Perdidos
Telenovela - Alzheimer's Los Angeles
This project was made possible by funds received from the Arthur N. Rupe Foundation.
Este proyecto fué posible gracias a los fondos recibidos de la Fundación Arthur N. Rupe.
Follow the Ramirez family as they face the challenges of Alzheimer's disease.
Siga a la familia Ramírez mientras enfrentan los desafíos de la enfermedad de Alzheimer.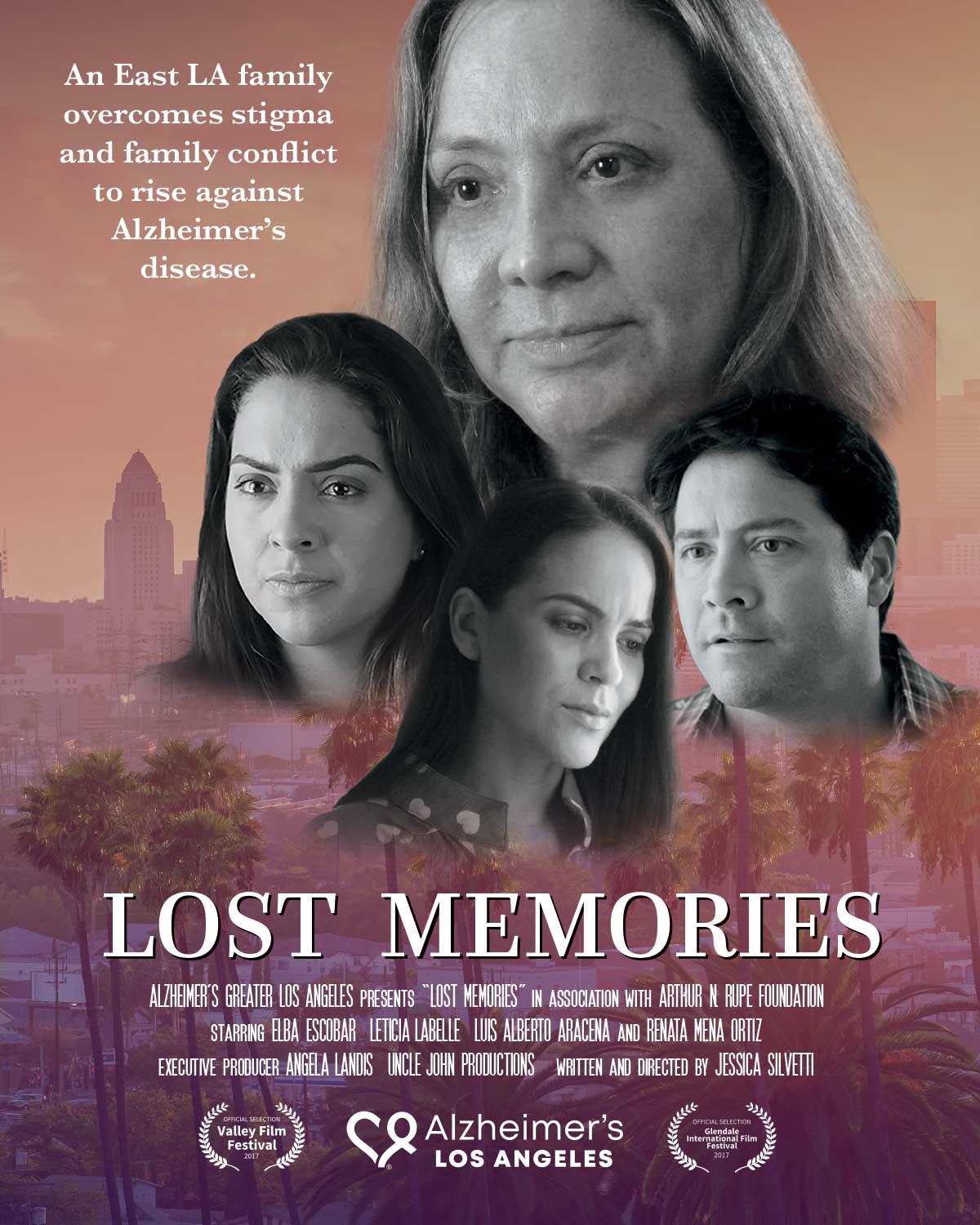 LOST MEMORIES
A telenovela starring Elba Escobar
Written & directed by Jessica Silvetti
SEASON 1
An East LA family overcomes stigma & family conflict to rise against Alzheimer's disease.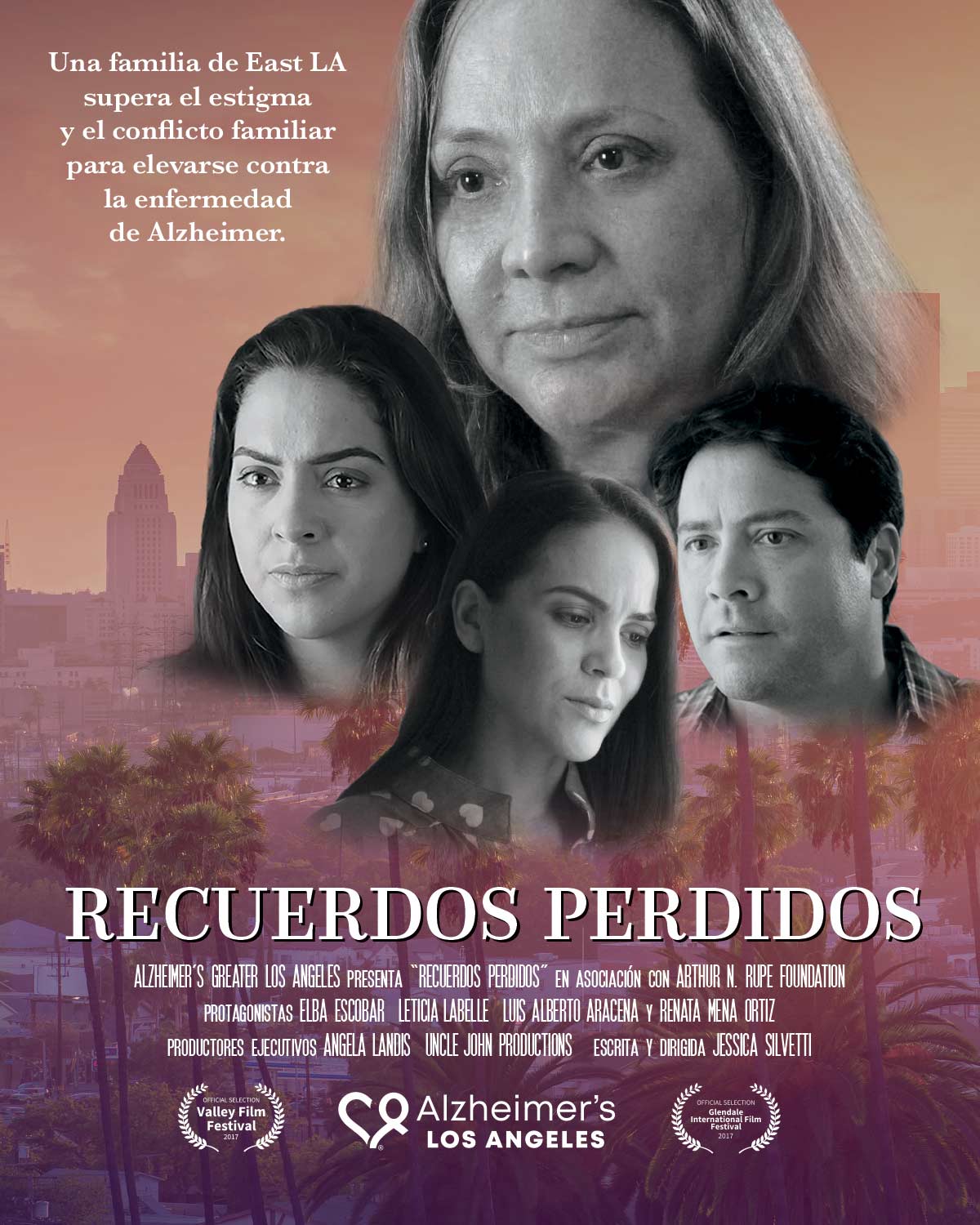 RECUERDOS PERDIDOS
Una telenovela protagonizado por Elba Escobar
Escrito y dirigido por Jessica Silvetti
TEMPORADA 1
Una familia de East LA supera el estigma y el conflicto familiar para elevarse contra la enfermedad de Alzheimer.