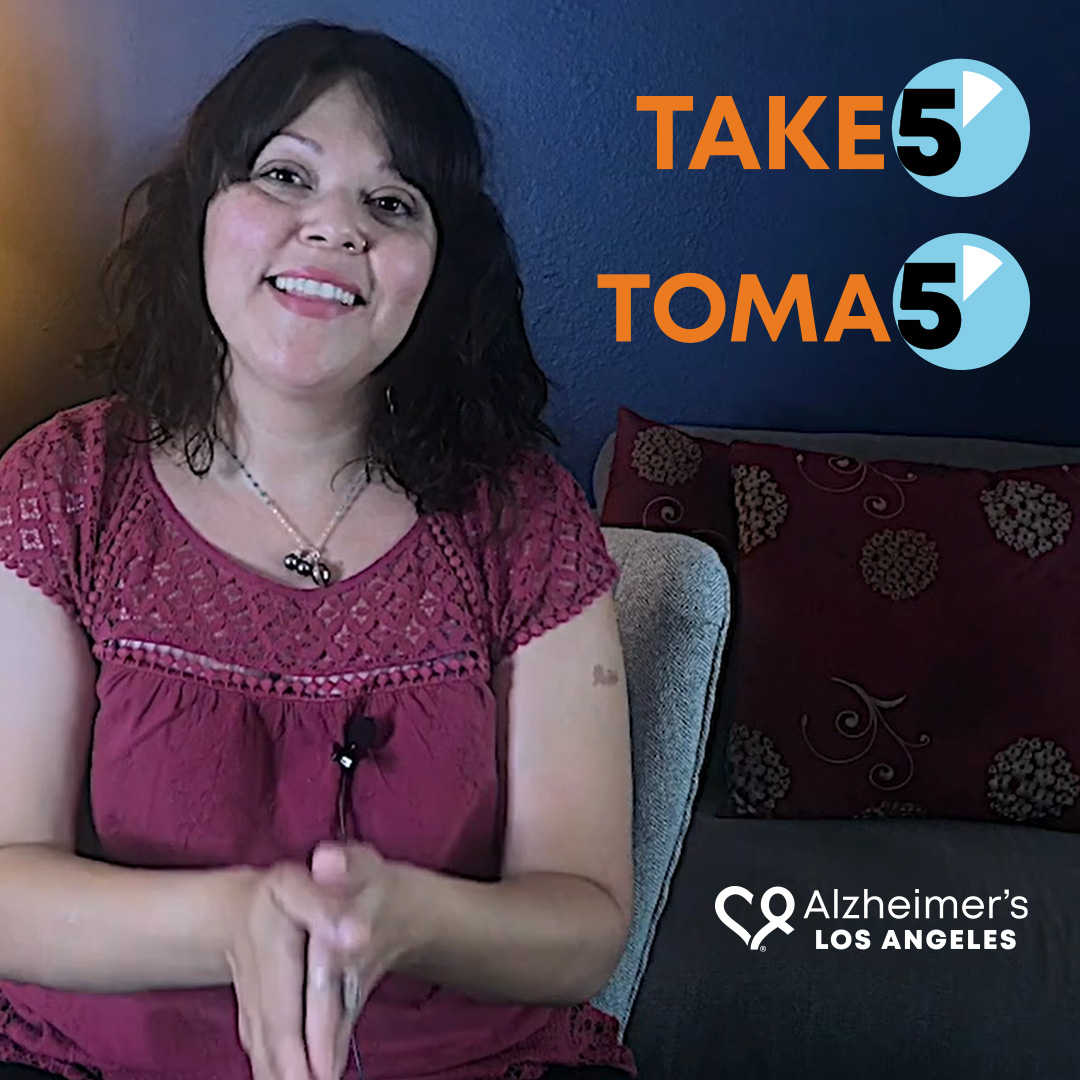 Take 5
Caring for someone with Alzheimer's or another dementia can be stressful. It's important to remember to take care of yourself first. Take 5, a series of videos & suggestions, offers guidance on various ways you can take a small break, a deep breath, and a moment of self-care.
Episode 1 – Mindfulness
Episode 2 – Meditation
Episode 3 – Breathwork
Episode 4 – Yoga
Toma 5
Cuidar a alguien con la enfermedad de Alzheimer u otra demencia puede ser estresante. Es importante que primero cuide de si mismo. Toma 5, una serie de videos y sugerencias, le ofrece una orientación y varias ideas de como usted puede tomar algún descanso, respirar profundo, y tomar un momento para el cuidado de si mismo.
Capítulo 1 – Un ejercicio de atención plena
Capítulo 2 – Una meditación guiada
Capítulo 3 – Una secuencia de respiración
Capítulo 4 – Una sesión de yoga en silla