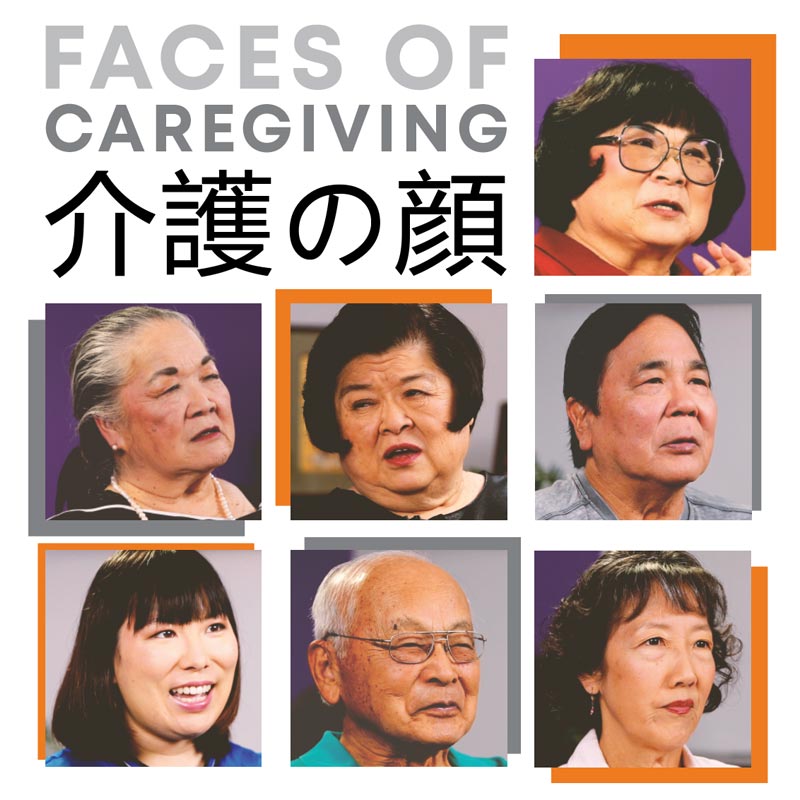 Faces of Caregiving
The Faces of Caregiving is an educational video series to help raise awareness of Alzheimer's and other dementias by showcasing the personal stories of five unique Japanese and Japanese-American caregivers.
Made possible thanks to the generous support of the Keiro Grants Program and the JA Community Foundation.
Episode 1 - Strength in Community
Jane cares for her mom and understands that knowledge is empowering. It's important to get your questions answered and give a voice to the community.
Episode 2 - An Extension of Vows
Tamo sees providing care to his wife, who was diagnosed with Alzheimer's disease, as an extension of their marriage vows. He is a care partner who knows his own well-being is also a priority.
Episode 3 - Journeying Together
Alice, Jane, and Elaine are three sisters who supported their mom through her journey with dementia with positivity and joy. Their mother was originally misdiagnosed with Alzheimer's disease when what she had was vascular dementia.
Episode 4 - Giving Back
Cory sees caregiving as a form of giving back and a responsibility that's nurtured in love. Caregiving comes in many forms and providing his mom the care she needs is Cory's main concern.
Episode 5 - Supporting Beyond Distance
Eru lives in Los Angeles and provides long-distance care support for her grandmother who lives in Japan, but love has no distance.