UsAgainst Alzheimer's Advocacy Summit 2021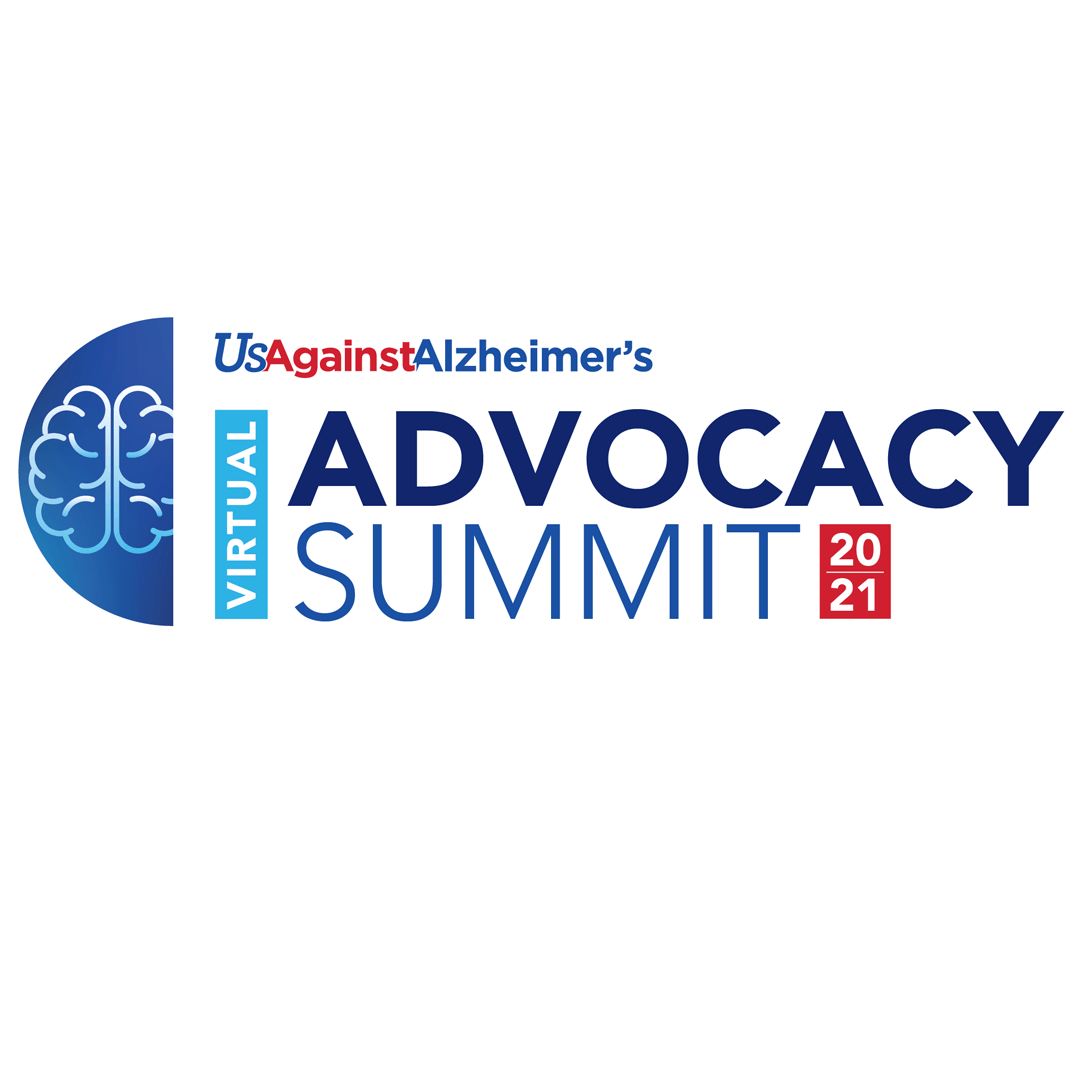 June 21-22, 2021
Alzheimer's Los Angeles attended UsAgainstAlzheimer's National Lobby Day virtually this year. This year's conference, Unlocking the Promise of Brain Health, featured briefings on brain health and virtual meetings with our members of Congress.
We advocated for funding for Alzheimer's research and programs, and legislation that supports caregivers and access to a timely diagnosis.
Specifically, we advocated for support for:
Funding for Alzheimer's research and programs:

NIA- $289 million for additional Alzheimer's research funding for the National Institute on Aging to help us find a cure.
CDC- Healthy Aging Program -$60 million for the Center of Disease Control and Prevention (CDC)'s Healthy Aging Program to support brain health education.
ACL- ADPI- $35 million for the Administration on Community Living's Alzheimer's Disease Program Initiative which provides grants to states to increase dementia programs. Alzheimer's LA has used these funds to develop dementia care networks, caregiver education tools, and transform California's health care system.

Alzheimer's Caregiver Support Act (S.56/H.R. 1474) provides grants to train and support family caregivers, especially for underserved populations.
CHANGE Act (S.1692/ H.R. 1195) directs physicians to use a cognitive impairment detection tool identified by the National Institute on Aging during the Medicare annual wellness visit.
Watch the recording and ask your member of Congress to support Alzheimer's priorities.
Share This Story, Choose Your Platform!