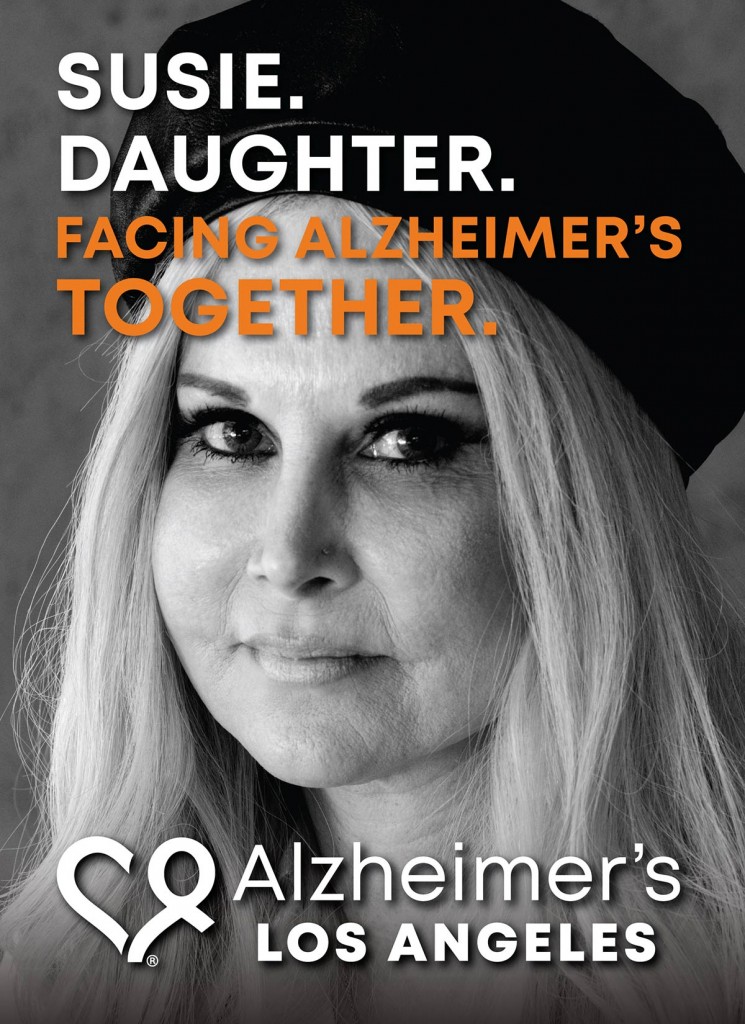 Susie Singer Carter
A few years ago my mother and love of my life, Norma Holzer Pecora, was diagnosed with Alzheimer's disease and, as for so many families in America, ours was thrown into a nightmare of fear, guilt, obligation and confusion. After most of my family – armed with well-meant justifications – turned their backs on my mom, leaving me to be her designated — make that only — caregiver, I learned I wasn't alone. Most people are afraid to face, much less embrace, a situation as abhorrent as Alzheimer's, and as a result, the responsibility is more often left for one family member to shoulder. Sounds pretty depressing, right? I'm right there with you.
Look, I can't say my mother's decline hasn't been devastating. But trying to fight it only leads to more frustration and heartbreak. I had two choices: walk away or walk with my mom. For me, it was clear. As long as my mom was alive, I would embrace her and her journey and make the most of it. That little shift made all the difference in the world. Ever since, I have been blessed with countless unexpected gifts. My acceptance made room for my mother's signature humor, music and endless love to continue to flow! My mom has always been an incredible force. A 5-foot tall firecracker loaded with talent, humor, a love of life, and a unique knack for seeing the best in everyone and bringing it out. Even with Alzheimer's.
I really wanted to share this epiphany with the world. Enter MY MOM AND THE GIRL, a film based on an extraordinary event that happened the year my mom lived with me. The year I call my best… and my worst. It's a funny, poignant and surprisingly rich story that elicited the same response from everyone who heard it, "You gotta film that!" And so, I did.
MY MOM AND THE GIRL isn't another heartbreaking film about Alzheimer's. In fact, it's really not a film about Alzheimer's at all. It's a potent, entertaining little story that offers our marginalized communities and the millions of people, families and caregivers who are affected by devastating diseases a fresh perspective. A perspective that chips away at preconceived ideas, inspires new conversation and replaces fear with understanding, gratitude, joy and a whole lot of love.
I met Alzheimer's LA's then President & CEO the year I decided to do the film mentioned above. She was so helpful and supportive. With my mom and with my film. She wrote endorsement letters for our budget raise and featured us on the Alzheimer's LA website.
Alzheimer's LA got behind MY MOM AND THE GIRL and I couldn't be more grateful. I have been working directly with the amazing marketing department at Alzheimer's LA. Together we have worked on photo shoots, PSA's and special events designed to create more awareness around Alzheimer's. We also had the opportunity to help honor caregivers this year at Alzheimer's LA's Caregiver Wellness Day by screening MY MOM AND THE GIRL and participating in a Q&A afterwards. I am so grateful that Alzheimer's LA exists and will continue to support them in any way I can!!
I am a writer/director/filmmaker that loves storytelling, hip-hop dancing, and music…. which works like MAGIC with Alzheimer's patients!!!!