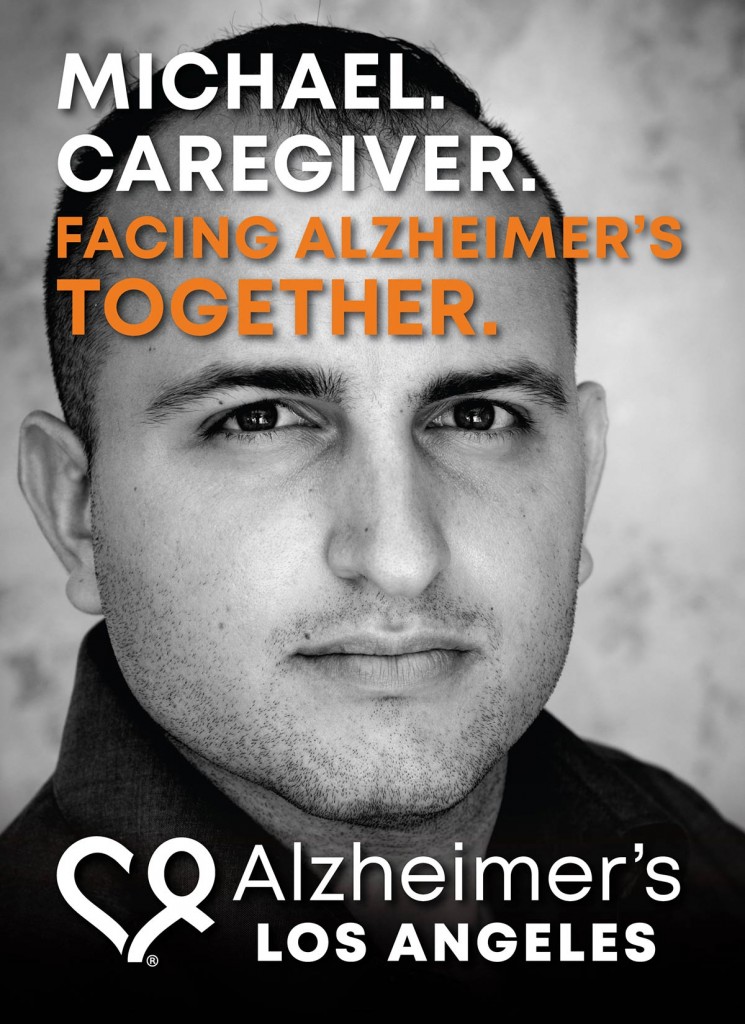 Michael Sokolowski
Alzheimer's is presence. No matter what stage a loved one finds themselves experiencing, you are required to stay present and be in the moment. My grandmother is living with Alzheimer's. Some days she knows me, most of them she doesn't. Whichever day it is, I'm required to distill our moments into minute-by-minute experiences. The past is painful nostalgia and the future is not something she or I want to think about. Alzheimer's is staying present.
Before an end to Alzheimer's can be considered, compassionate care in the interim is my focus. Treating the disease is one thing… treating the public's perspective on Alzheimer's is a much larger issue.
My grandmother, (@hipsterbabushka on Instagram), is the cornerstone to who I am. She raised and taught me, and her diagnosis with Alzheimer's led me to my vocation. She is the reason I founded www.myspokenstory.com, and the reason that today, I'm the executive director of Southland Assisted Living, a healthcare facility.  She is also the reason I'm spending the rest of my years fighting for memory care assistance and to helping this demographic in all ways possible. My grandmother is 93, doesn't remember anyone, but has planted seeds of love that will last long after she is gone.
Alzheimer's Los Angeles is a community that understands my struggles in living with the effects of this disease. It's a place where I can find the most up-to-date information on treatments. It truly gives me a community.
I spend most of my days writing blogs on Alzheimer's and photographing those who have been affected by the disease.  I'm a millennial who enjoys my avocado toast while finding ways to keep the dementia conversations alive.  Currently. I am planning a wedding. My fiancé and I met while I was in Costa Rica doing consulting at an Alzheimer's community. She works in senior advocacy in Costa Rica and we help bridge cultural gaps by finding new ways to provide therapy for our aging populations. In a way, grandma brought us together as well.