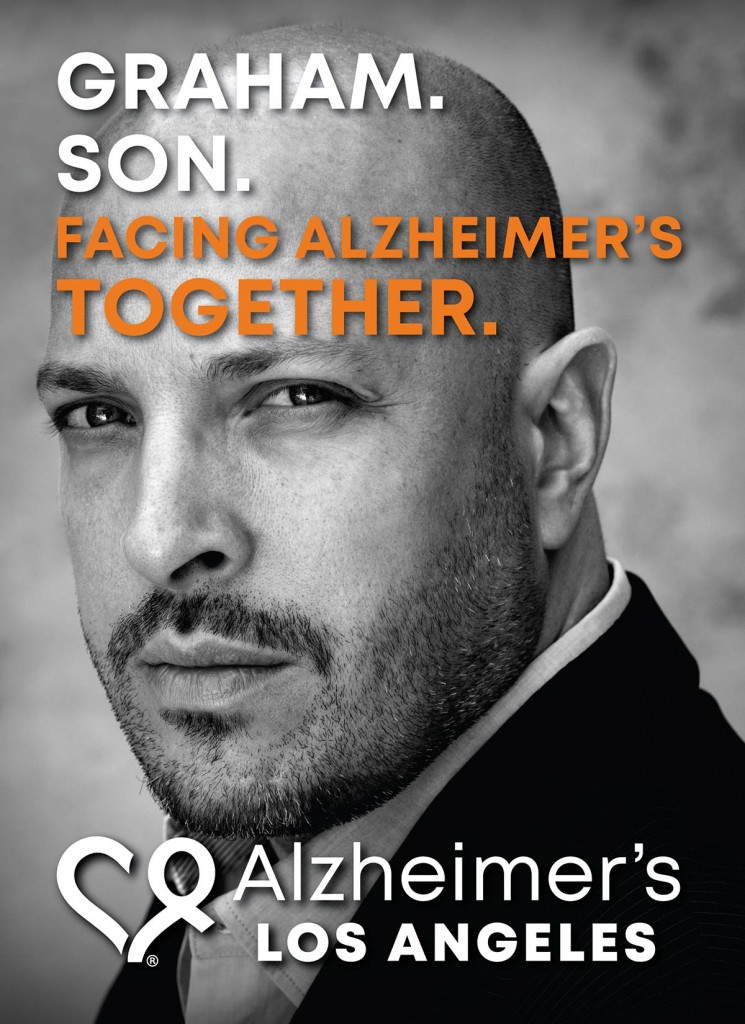 Graham Shiels
Alzheimer's will strip the most intelligent, successful, and sophisticated among us of all our dignity. My mother has it. She's been diagnosed 10 years now and is in the final stage.  Her father, my grandfather, also suffered from Alzheimer's.
My mother never spoke about the disease when diagnosed. She'd never open up about it in a way that might've helped the family prepare, plan, ease her coming transitions. I often wonder what's hope and faith vs what's denial and ill-preparedness. Is one better than the other? I'm sure all families experience this. Or maybe I'm just being selfish to even have these thoughts?
When I see my Mom now there's a light inside her that flickers immediately upon greeting, yet its endurance cannot last. I know she knows who I am. But she retreats into herself quickly.  It's fun to get her singing old songs, but the best is the Kiss-O-Rama—kiss her hand or cheek and she won't stop kissing your hand while she's holding it!!! That's always a true blessing to be on the receiving end. She says "I love you" more now than when she was lucent. But she's also got a temper. Which she never had prior. Or if she did, she sure suppressed it! Ha!  Well now it gets free reign! God bless her.
I first came into direct contact with Alzheimer's LA when I was an assistant coach to Team Blonde in the Blondes vs. Brunettes flag football game in 2013. I was very struck with how many people came together and volunteered a vast amount of their time for this great cause.  This disease touches too many people.
As an LA-based actor I just had the adventure of a lifetime filming for two months in Beijing, China in an action feature called "Wings Over Everest." I'm also Guest Starring in an upcoming episode of CBS' "Code Black." I run Graham Shiels Studios, an acting studio offering classes and private coaching. I'm blessed to be living my meditation and my passion. In some ways I owe it all to my Mom—it was my Mom who always encouraged me to follow my dream. When I was in theatre in high school my Mom would, to my teenage embarrassment, sell baked goods at the plays to raise the money for the theatre program the school wasn't providing. She was so proud when I went to the Yale School of Drama to study acting.