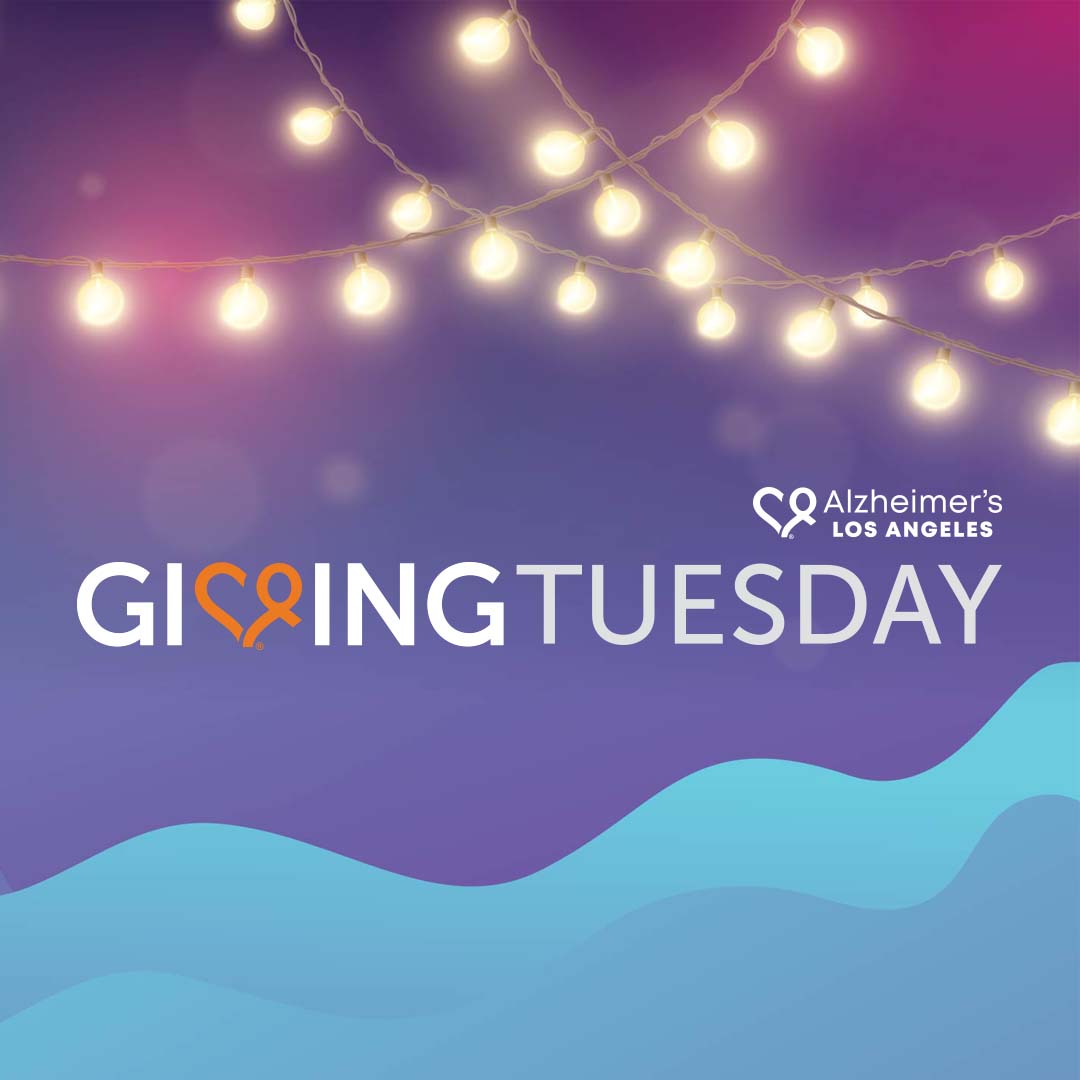 Honor a loved one today and empower the community!
Over the next 24 hours, people around the world will come together to celebrate generosity and create an impact on the community.  Help us reach our goal of raising $15,000 today! Your gift directly empowers families facing Alzheimer's or another dementia through free programs and services such as educational workshops, support groups, and caregiver respite.
In California alone, there are over 1.5 million unpaid family caregivers providing almost 2 billion hours of care for people living with Alzheimer's or another dementia. Check out this short video about how Alzheimer's Los Angeles supports caregivers. Being a caregiver is not easy, but Alzheimer's Los Angeles makes sure every family has a safe place to get support.
Share This Story, Choose Your Platform!