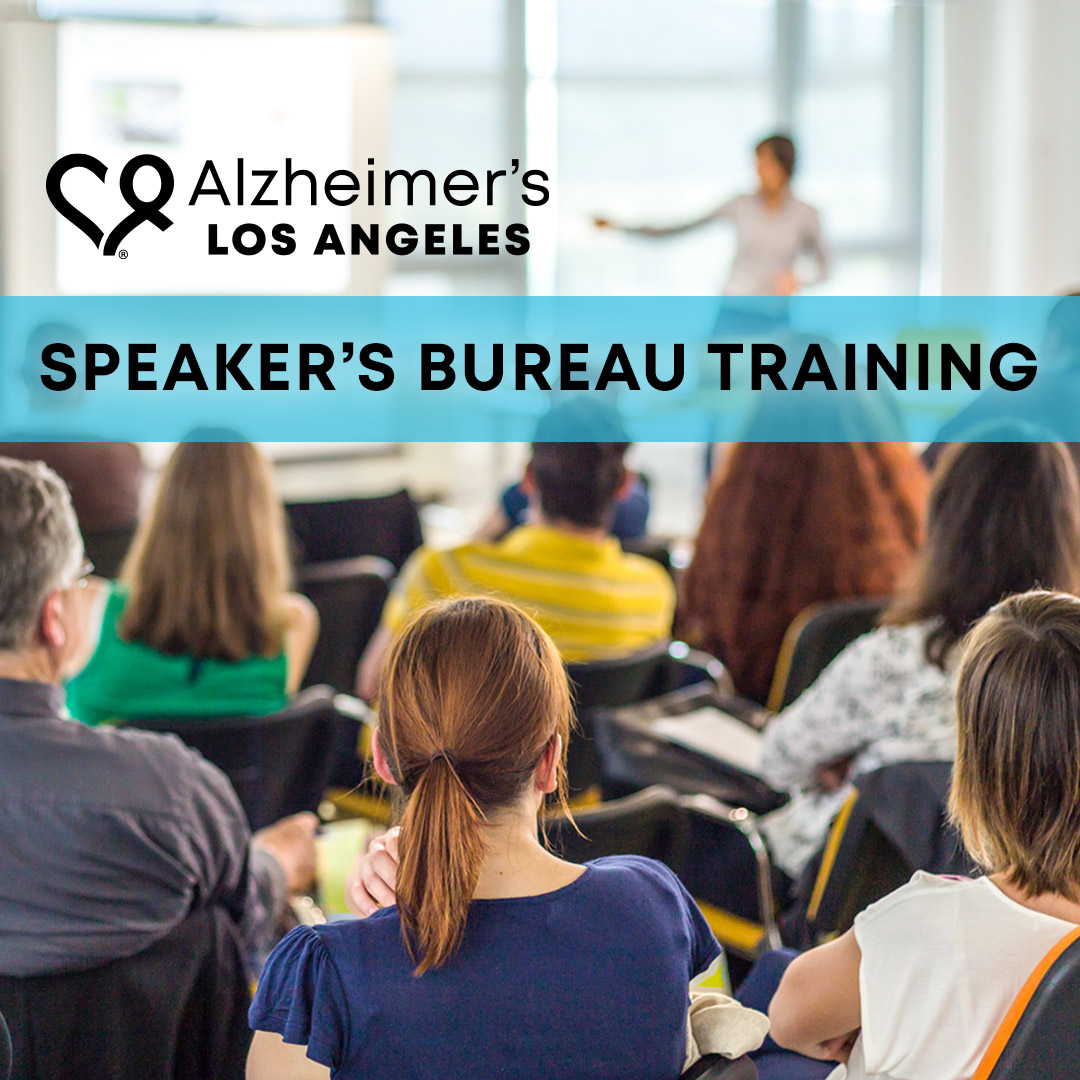 Speaker's Bureau
Speaker's Bureau staff and specially trained volunteers provide presentations on Alzheimer's disease to audiences at senior centers, community organizations, clubs, congregations, schools, and more.
Have a direct impact by delivering educational presentations to community groups ranging from 20-50 people. Topics include programs and services, understanding the disease, and caregiving. Training is provided.
If you would like to request a speaker for your organization, contact Roxy Kirakosyan, Associate Director, Community Education, rkirakosyan@alzla.org or (323)930-6226.
Pages in the Get Involved section