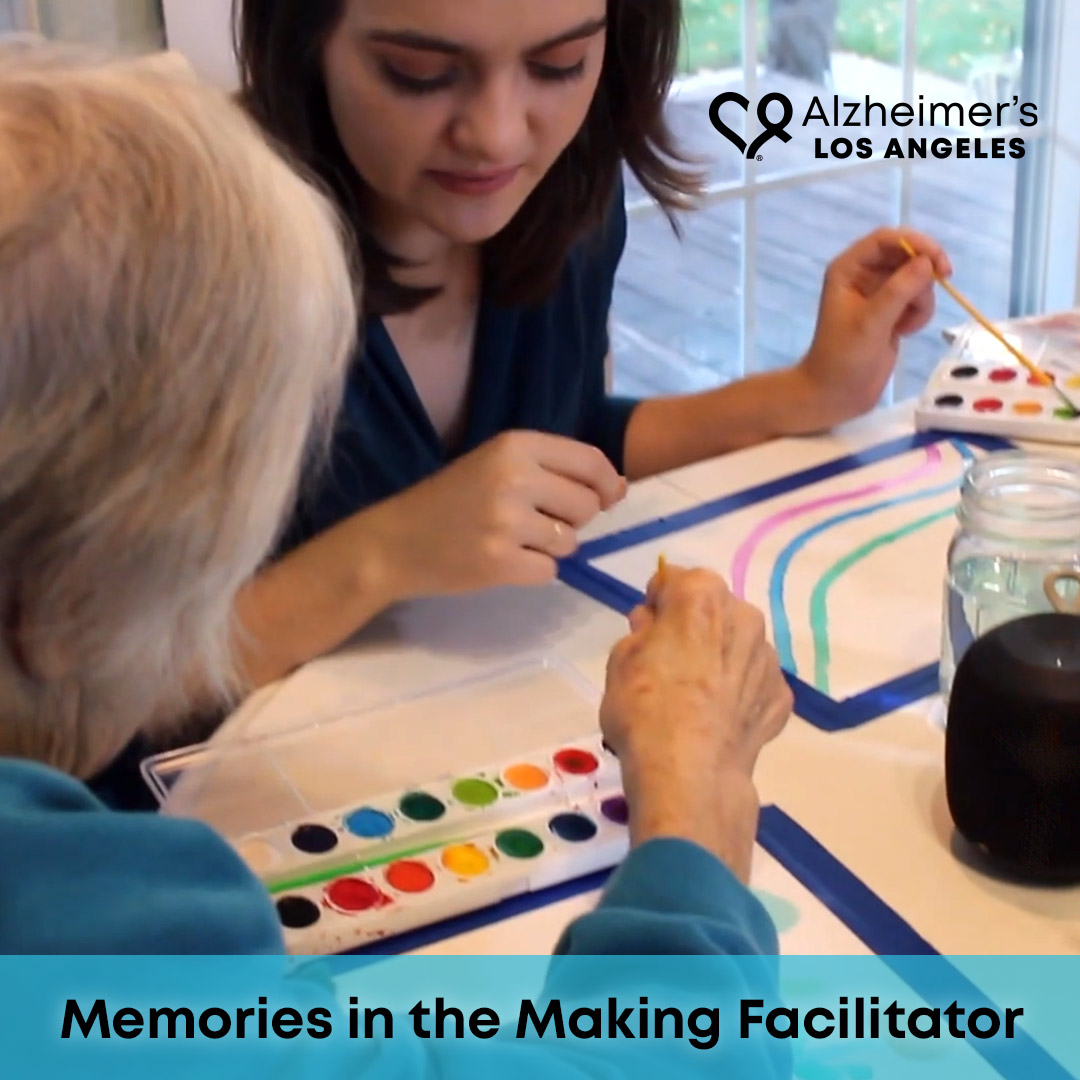 Memories in the Making Facilitator Training
Participate in a structured training that guides you to becoming a facilitator of this popular program. Memories in the Making (MiM) is a unique fine arts program for people with Alzheimer's disease or other dementias that offers a creative and non-verbal way of communicating and capturing precious moments through art.
For more information about becoming a volunteer, call 323.938.3379.
Pages in the Get Involved section