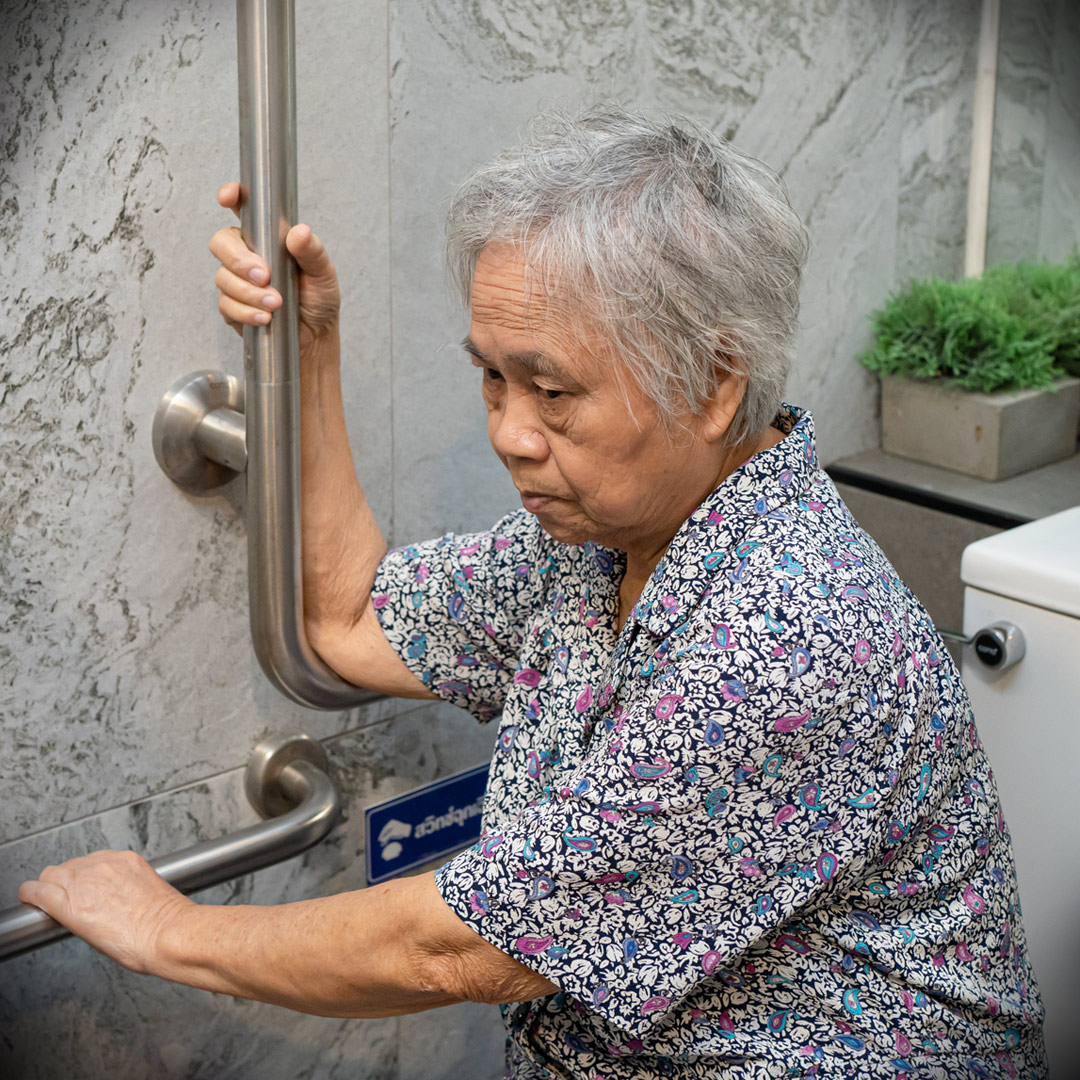 Toileting
Many people living with middle to late stage Alzheimer's or another dementia experience incontinence as the disease progresses. This does not happen to everyone, but don't be alarmed or surprised if it does. For some people, incontinence can cause feeling of shame, embarrassment, anxiety, or depression. Never speak harshly or become angry with a person for soiling themselves. Always treat them with kindness and respect during what may be awkward, uncomfortable, and distressing moments.
Some reasons incontinence occurs are:
The person may be unable to react quickly enough to the sensation of needing to use the bathroom.
They may be unable to get to the toilet in time.
The person may be unable to communicate they need to use the bathroom.
They may not recognize the toilet or remember how to use it.
Helpful strategies for toileting:
Use a raised toilet seat and grab bars to help with getting on and off the toilet.
Keep a predictable routine. For example, try taking the person every 2 hours.
Give the person some time to get started and provide privacy if it's safe.
Keep a sign on the bathroom door and use a nightlight if the person gets up in the middle of the night to use the bathroom.
Place a commode or urinal by the bed.
Pages in the Caring for a Person with Memory Loss section