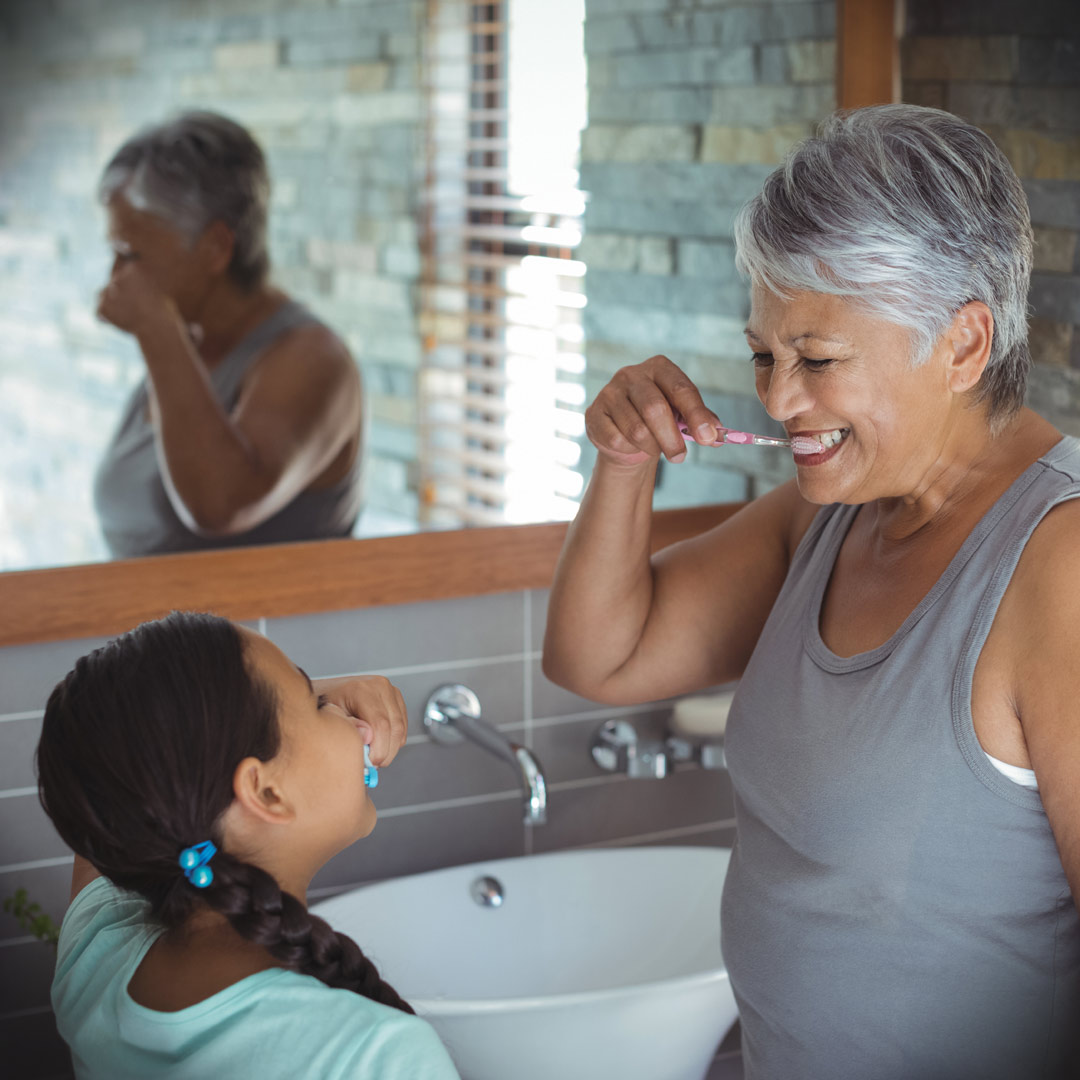 Grooming & Hygiene
Good hygiene is very important to avoiding infections.
If your person wants to wear the same clothes over and over, consider buying multiples of the same outfits or washing them at night after they've gone to sleep. Consider doing your grooming and hygiene next to them and demonstrate what you're doing. This may motivate them to try to do it themselves. Make sure to keep grooming routines simple and consistent. For example, if they always went to the hairdresser or barbershop, continue with that. You can also see if the barber can come to the house. If they already use an electric razor, they may be able to maintain some independence longer. If they use a regular razor and begin cutting themselves, they may need supervision, you may need to do it for them, or you may need to switch to an electric razor.
Tips for brushing teeth:
Let the person with dementia do as much as they can.
Try brushing your teeth at the same time.
Using an electric or angled toothbrush may be helpful.
Have your person rinse his/her mouth with water or mouthwash after each meal.
Don't miss dentist appointments! Make sure to maintain regular visits to the dentist. Infections can go unnoticed and become serious.
Pages in the Caring for a Person with Memory Loss section