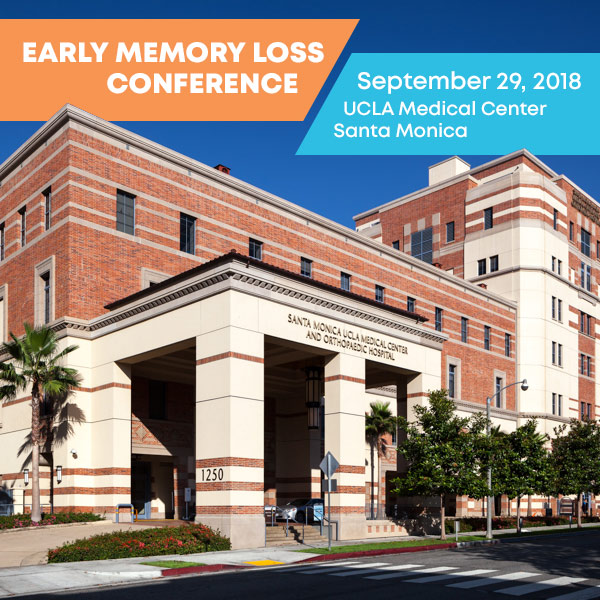 Early Memory Loss Conference
UCLA Medical Center, Santa Monica
Saturday, September 29, 2018
9am – 3pm
The Early Memory Loss Conference provides support and education for those with early memory loss
Registration is now closed.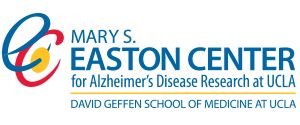 Held in partnership with Mary S. Easton Center for Alzheimer's Disease Research at UCLA
The conference is free for people with early memory loss. Family and community members are $20 each.  Scholarships are available. Professionals are also welcome; fee: $100.
Free parking, a light breakfast and box lunch will be offered.
Dr. Mario Mendez from UCLA will speak about research and diagnosis, and will highlight some of the work that his team is doing in regards to young onset Alzheimer's disease. Rebecca Goldfarb, an elder law and estate planning attorney, will discuss getting financial and legal documents in order.
Who should attend?
Those with early memory loss, mild cognitive impairment, early stage Alzheimer's, and their care partners & family members

Those living independently with early memory loss

Others interested in memory loss
Speakers may include:
• Neurologist
• Elder law attorney
• Panel discussion of those living with early memory loss
Topics include:
• Latest research
• Resources & support
• Alternative interventions