Early Memory Loss Conference Summary – September 2018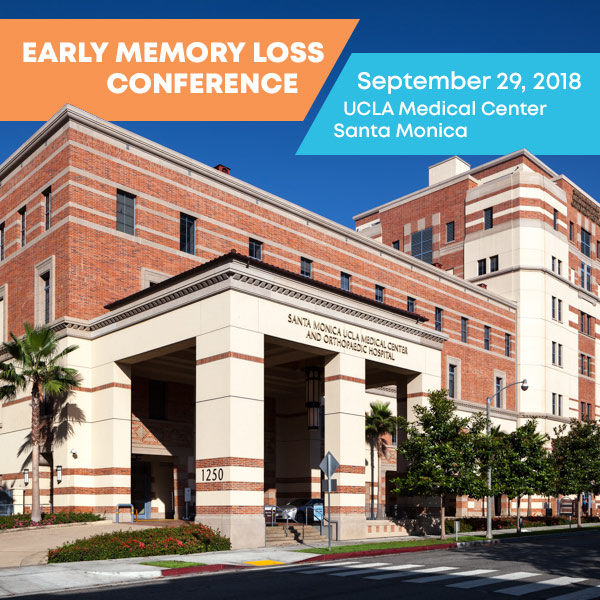 The Early Memory Loss Conference on September 29 was a great success! The conference was held in partnership with Mary S. Easton Center for Alzheimer's Disease Research at UCLA. The day-long program provided support and education for 125 families.
Dr. Mario Mendez from UCLA spoke about research and diagnosis and highlighted some of the work that his team is doing in regard to young onset Alzheimer's disease. Rebecca Goldfarb, an elder law and estate planning attorney, discussed getting financial and legal documents in order.
Health agencies OPICA and WISE & Healthy Aging also attended, helping provide great local resources and support.
Missed this conference? Look for another Early Memory Loss Conference in spring 2019.
Conference participants had this to say:
Learned a lot. Satisfying.
Very informative. Well planned.
This has been a very informative conference. One of the most insightful sessions was the panel. I also enjoyed the session on Alzheimer's and dementia.
Impressive. Professional. Informative. Excellent!!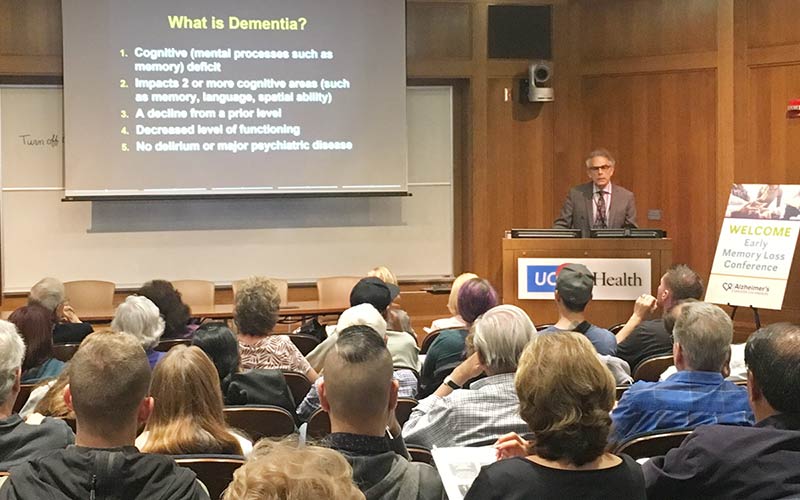 Dr. Mendez from UCLA speaking about dementia.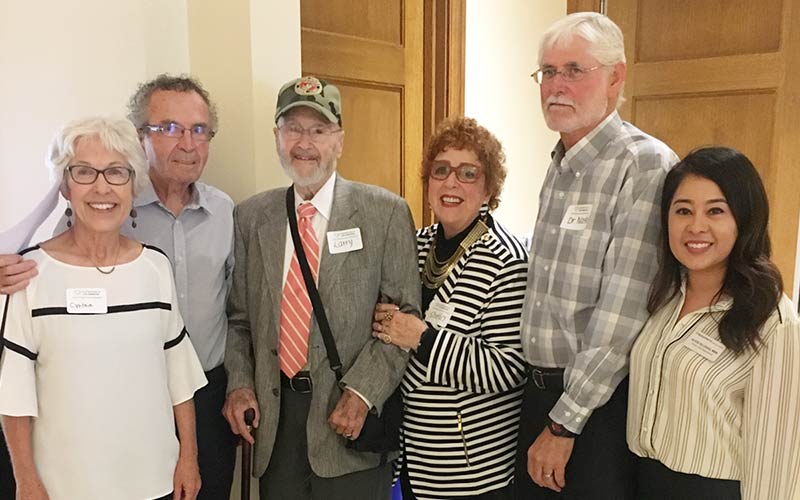 The Early Memory Loss Conference panel speakers.
Share This Story, Choose Your Platform!