Dementia Friends/Amigos de la demencia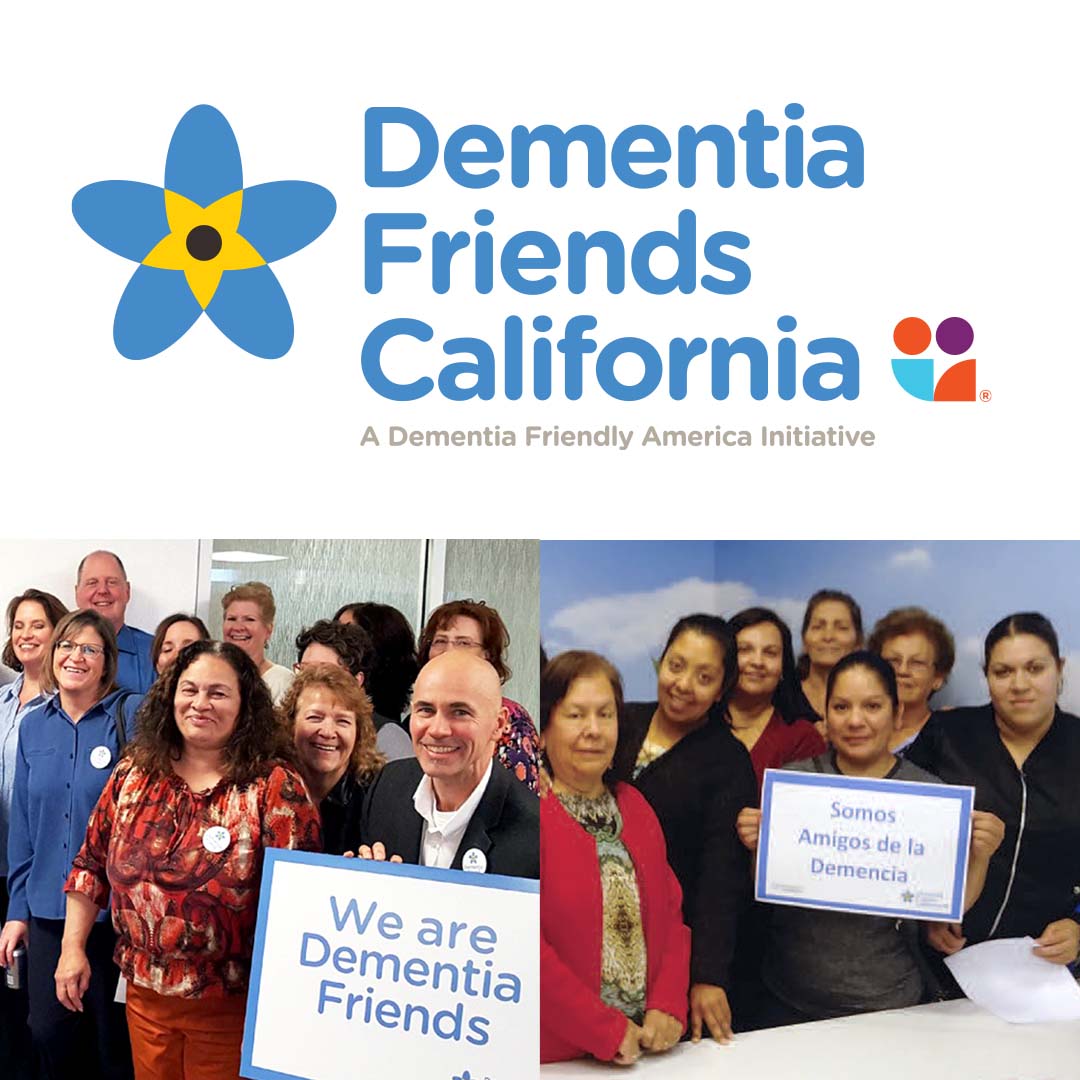 Dementia Friends
Facilitated by Vanessa Quintanilla
Everyone is welcome! Please register and attend a FREE 60-minute info session on Zoom!
What is Dementia Friends?
Dementia Friends is a global movement designed to develop awareness, knowledge, and communication skills for anyone interested in learning more about dementia.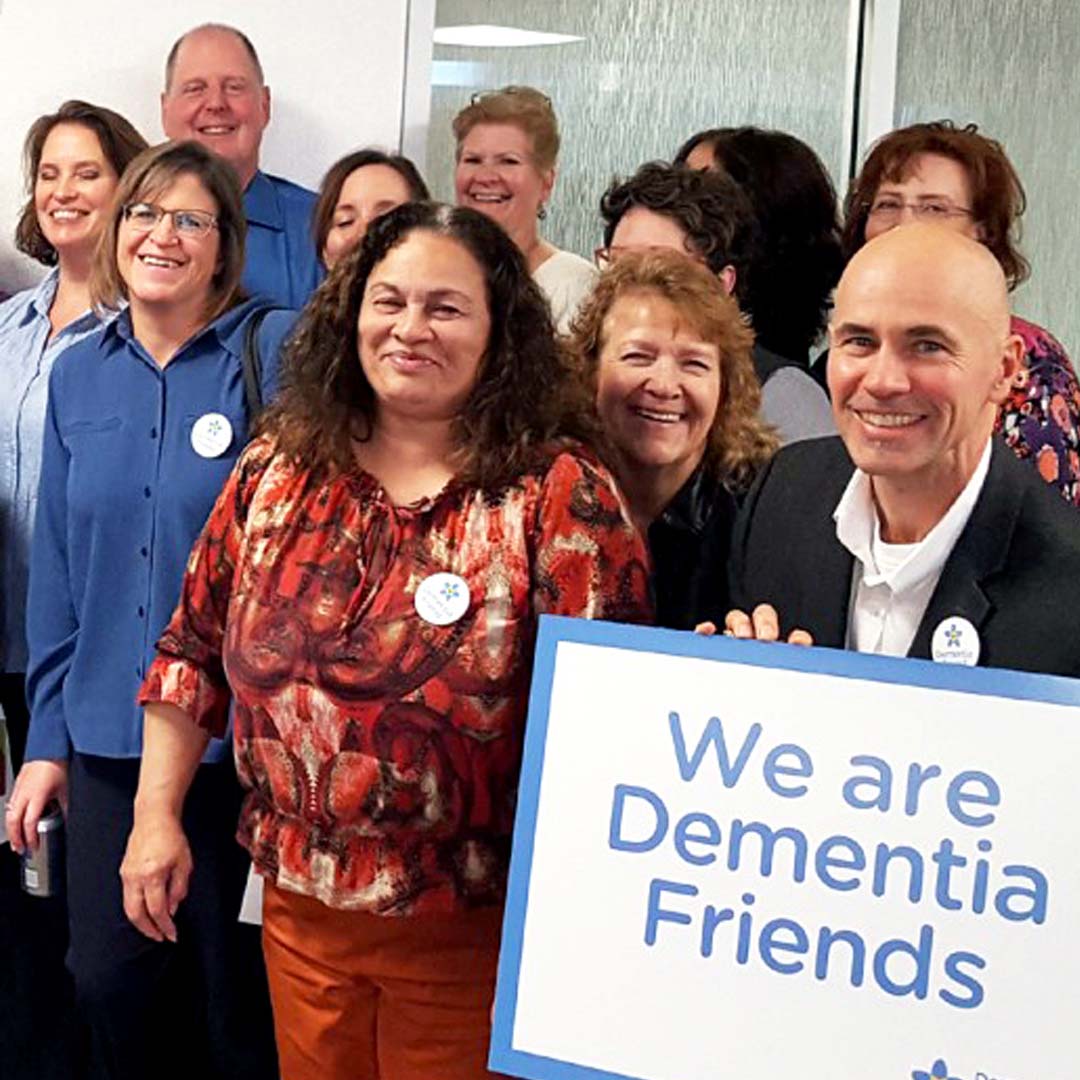 Did you know…
1 in 3 older adults will die from Alzheimer's or another dementia
U.S. Latinos with Alzheimer's are expected to reach 1.1 million by 2030.
Through mobilization, education, and action, we can confront and end social stigma toward people with Alzheimer's and other dementias.
Have questions? Contact Vanessa Quintanilla, vquintanilla@alzla.org
The community is invited and encouraged to participate in a voluntary research study conducted by Vanessa Quintanilla, MSW intern. This study will measure participants' awareness, comprehension, and competency of dementia.
Amigos de la demencia
Facilitado por Vanessa Quintanilla
¡Todos son bienvenidos! Por favor inscríbase y asista a una sesión informativa de 60 minutos GRATIS por Zoom.
¿Qué es Amigos de la demencia?
Amigos de la demencia es un movimiento global diseñado para aumentar conciencia, el conocimiento  y las habilidades de comunicación para cualquier persona interesada en aprender más sobre la demencia.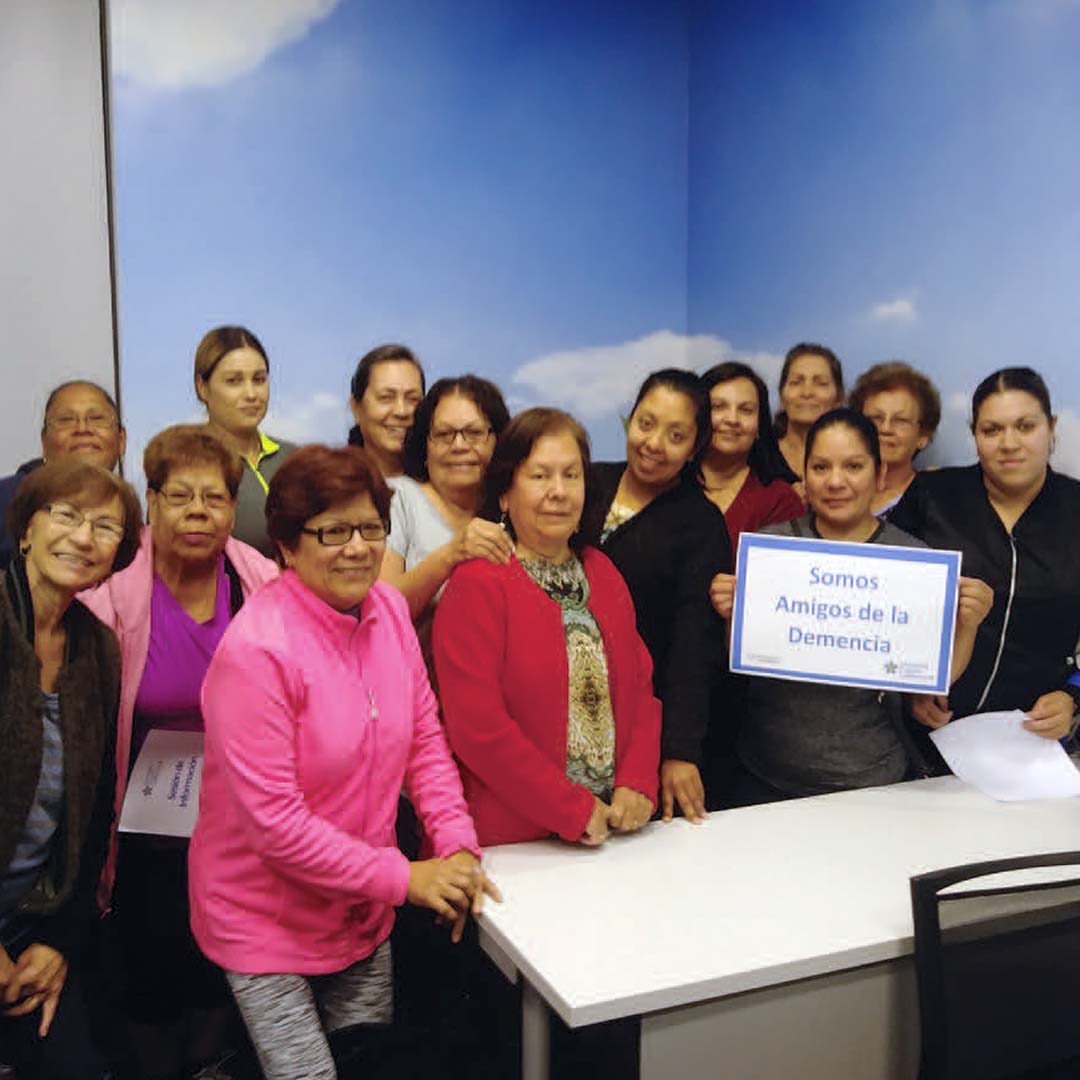 Sabía que…
1 de cada 3 adultos mayores morirá de la enfermedad de Alzheimer u otra demencia.
Se espera que los latinos con la enfermedad de Alzheimer lleguen a los 1,1 millones en 2030.
A través de la movilización, la educación y la acción, podemos confrontar y acabar con los estigmas sociales hacia las personas con la enfermedad de Alzheimer y otras demencias.
¿Tiene preguntas? Comuníquese con Vanessa Quintanilla, vquintanilla@alzla.org
Se invita y anima a la comunidad a participar en un estudio de investigación voluntario dirigido por, Vanessa Quintanilla, pasante de trabajos sociales. Este estudio medirá el conocimiento , comprensión y la competencia de los participantes sobre la demencia.
Share This Story, Choose Your Platform!