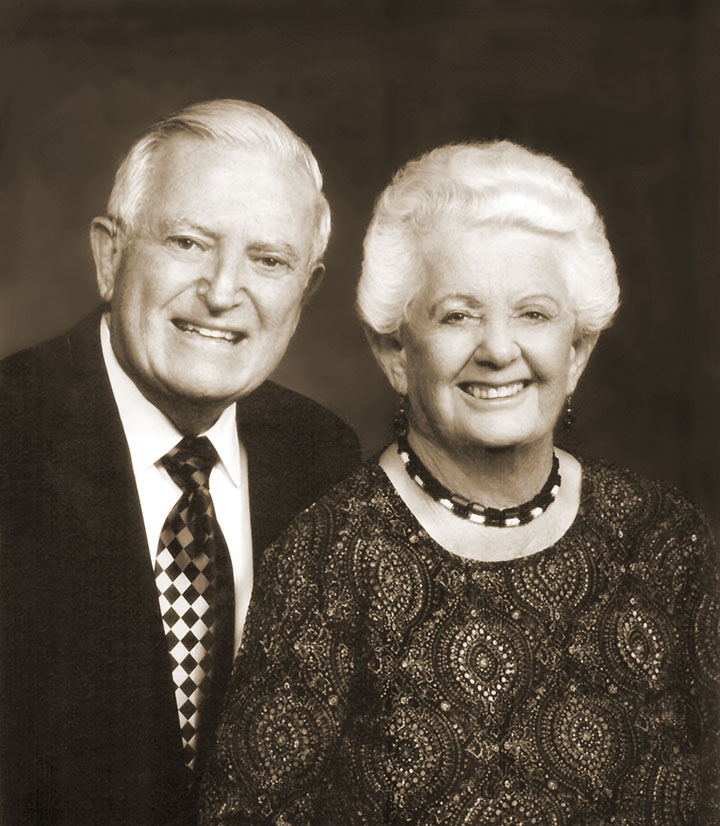 Connie – In Memoriam
Connie Lee Keiter was born August 26, 1928 and died three days after her 90th birthday. She met her husband, Bud on a blind date, and they married in 1949. Connie became involved with our organization when Bud was diagnosed with Alzheimer's and the family was in crisis.
After meeting with our Care Counselors ten years ago, the Alzheimer's Los Angeles staff helped Connie and her family with advice and guidance, creating a roadmap for Bud and his care, ensuring a unified family front, and a high quality of life for Bud in his final years.
Connie attended our first Visionary Women's Luncheon in 2016 and was so moved by the stories she heard she asked, "What more can I do to support the great work you do?"… and "Connie's Challenge" was born. She donated $250,000 as a matching gift, which made her contribution total half million dollars. Connie was the recipient of our Visionary Women's Breaking Boundaries Award in 2017. In typical Connie fashion, in receiving her award she began her speech saying, "Alzheimer's sucks!"… and brought the house down.
Connie served on our Visionary Women's Planning Committee for two years. Because of her challenge gift, 1,000 families were helped by our Care Counselors. Her presence at our committee meetings became essential, as her perspective was original, direct, and no-nonsense. Connie was a straight-shooter, a fun-lover, an organizer and exemplary philanthropist. She did not suffer fools gladly and often challenged others, cheerfully, with laser-sharp directness, but always with love.
Her wit, her wisdom, that wicked sparkle in her eye was as unique as the woman. A fierce opponent and an even more formidable friend, Connie was a one-of-a-kind woman. A sailor, (sometimes with a mouth like one!), golf champion, and tireless volunteer, Connie was generous with her time and her resources. As the matriarch of a large family, Connie enjoyed the company of four generations. The friends lucky enough to be in her orbit became a part of her extended family.
To honor her dedication, the 2018 Breaking Boundaries Award will bear her name.
Share This Story, Choose Your Platform!