Celebrating Diversity: Pride Month 2022
Lesbian, Gay, Bisexual, Transgender, Queer, and Intersex (LGBTQI+) Pride Month
June is Pride Month, when we highlight the wide spectrum of gender identity and sexual orientation in our community. For those who identify LGBTQI+, dealing with Alzheimer's can have its own specific difficulties. Meet Michelle, who found a safe place to share her story in our LGBTQ support group.
Interview with Michelle
Could you tell us a little bit about your caregiving journey?
I started taking care of both my parents in 2009 after my mother sustained spine and brain damage in a bad car accident, and my dad developed Alzheimer's. I moved them to an assisted living facility, and I did all the caregiving duties – checking in on them throughout the week, taking them out, entertaining them, managing medication, etc. Dad passed away in 2019. Mother is in hospice now and I am her primary caregiver. I have tried to make my parent's experience comfortable and joyful as much as possible.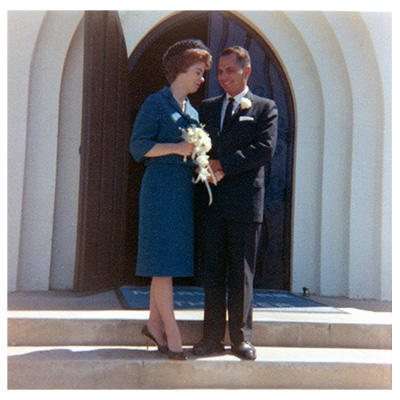 Michelle's mother and father on their wedding day in 1961.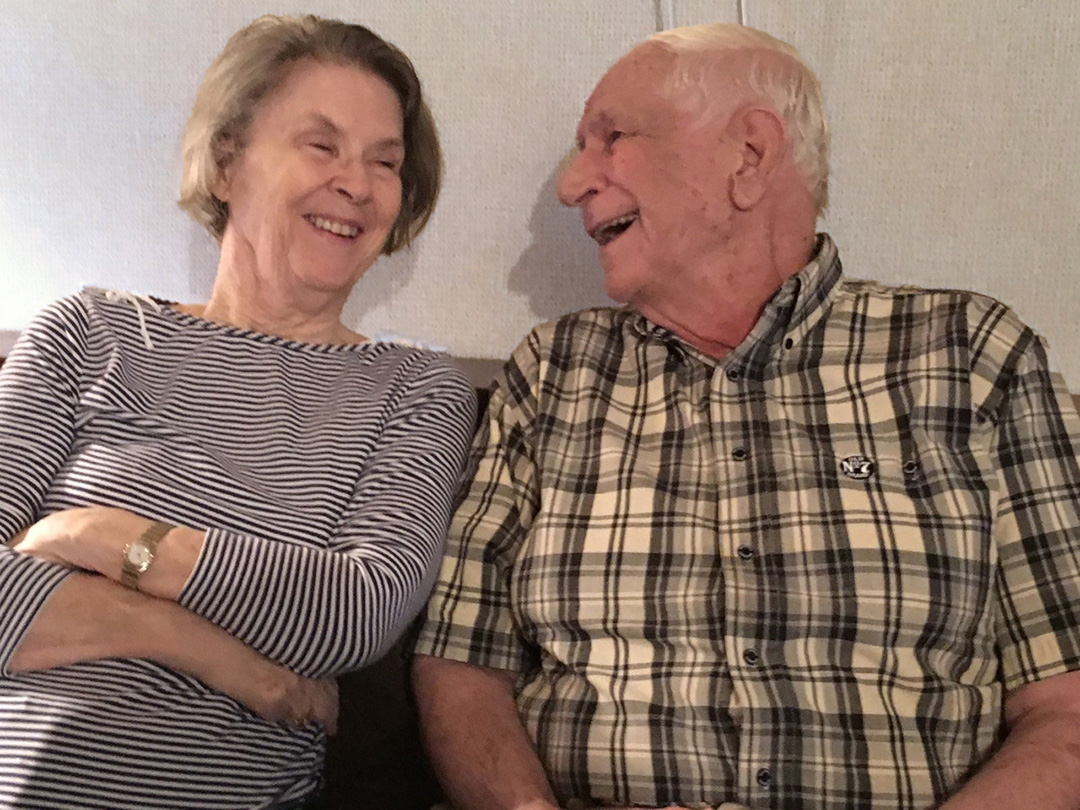 Michelle's parents laughing together at home in 2017. "My dad was a big giggler."
What made you join the LGBTQ Dementia Care Partner Support Group?
I felt pretty isolated. I didn't want to overload my friends, so I started looking for a support group. I wanted to be in a group that was supportive and where I felt more comfortable. I was so happy to find the LGBTQ Dementia Care Partner Support Group. The group is offered virtually, so I can attend with my busy schedule.
How has this group helped you?
I find the people supportive and open. I feel like I can talk freely in the group. And it's nice to hear different perspectives from new acquaintances.
Why do you think it is important to raise awareness about this group?
I think it's a comfortable place for people who identify as LGBTQ. We share similar experiences and references, even if we are different ages. Openness is a big thing, and if you identify as LGBTQ, you can be more of yourself in this group. The group leader is kind, helpful, and warm, and the group is welcoming and supportive. It has been a great help.
Share This Story, Choose Your Platform!