walk4ALZ® – 3 Reasons to Register Today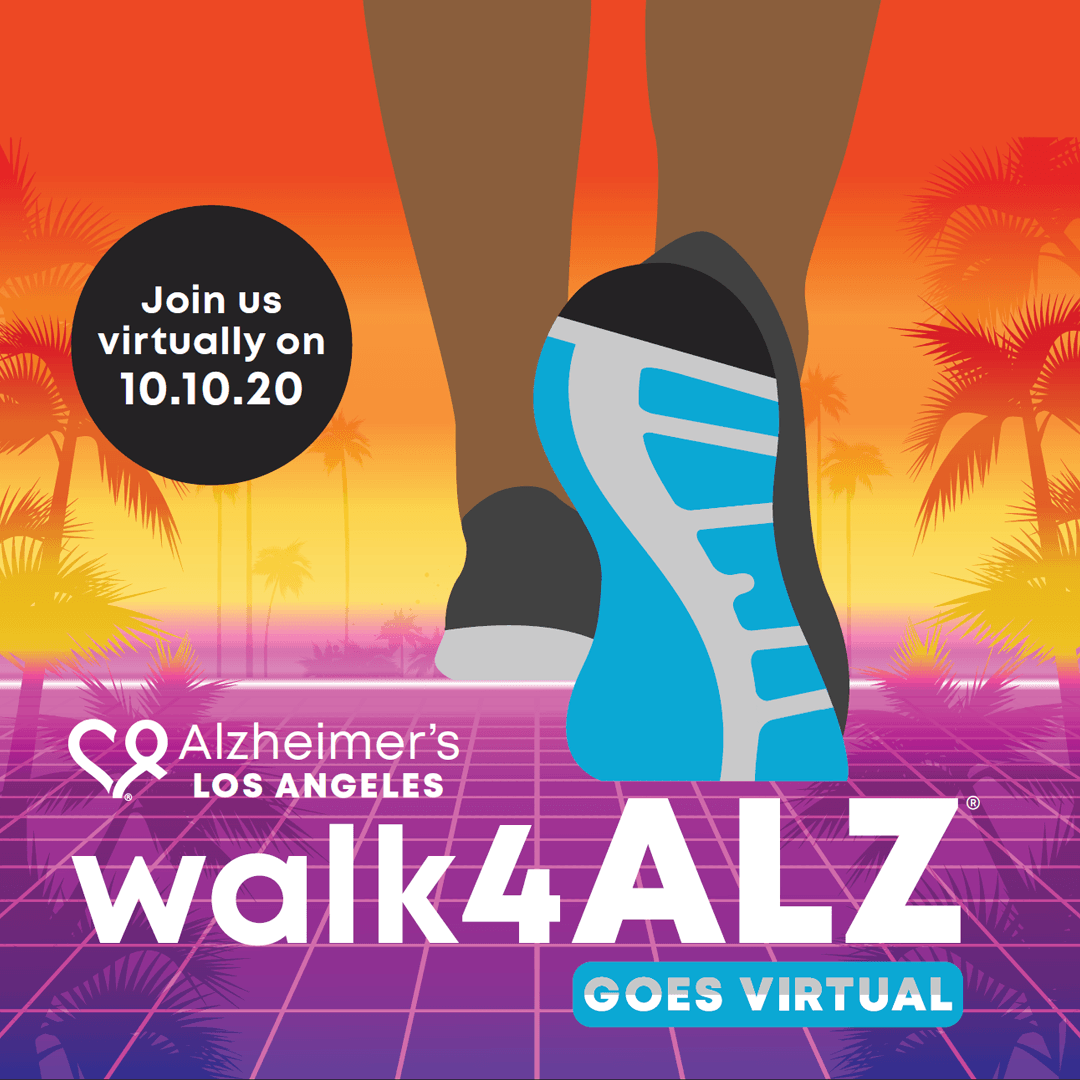 1. Tell your personal story. Share how Alzheimer's has affected your life on your personal fundraising page.
Now in her tenth year, our very own Kristi Holmblad has raised thousands of dollars in support of Alzheimer's LA.
2. Join a team or start a team. Fundraising with friends, family, and co-workers makes it easier and fun.
Check out Team Zenith and what they are doing to support walk4ALZ.
3. Get your furry friend involved. This year you and your pet can join Team pawz4ALZ.
By joining the pack you can make your daily walks count and raise funds.
Register today for walk4ALZ Goes Virtual and help us maintain programs that make a critical difference in the lives of families facing Alzheimer's and other dementias throughout Los Angeles.
As a virtual walker, you'll join hundreds of other participants all walking for the same cause. The great thing about a virtual walk is that you can participate anytime from anywhere. Choose the date, time, and location that works for you.
Share This Story, Choose Your Platform!