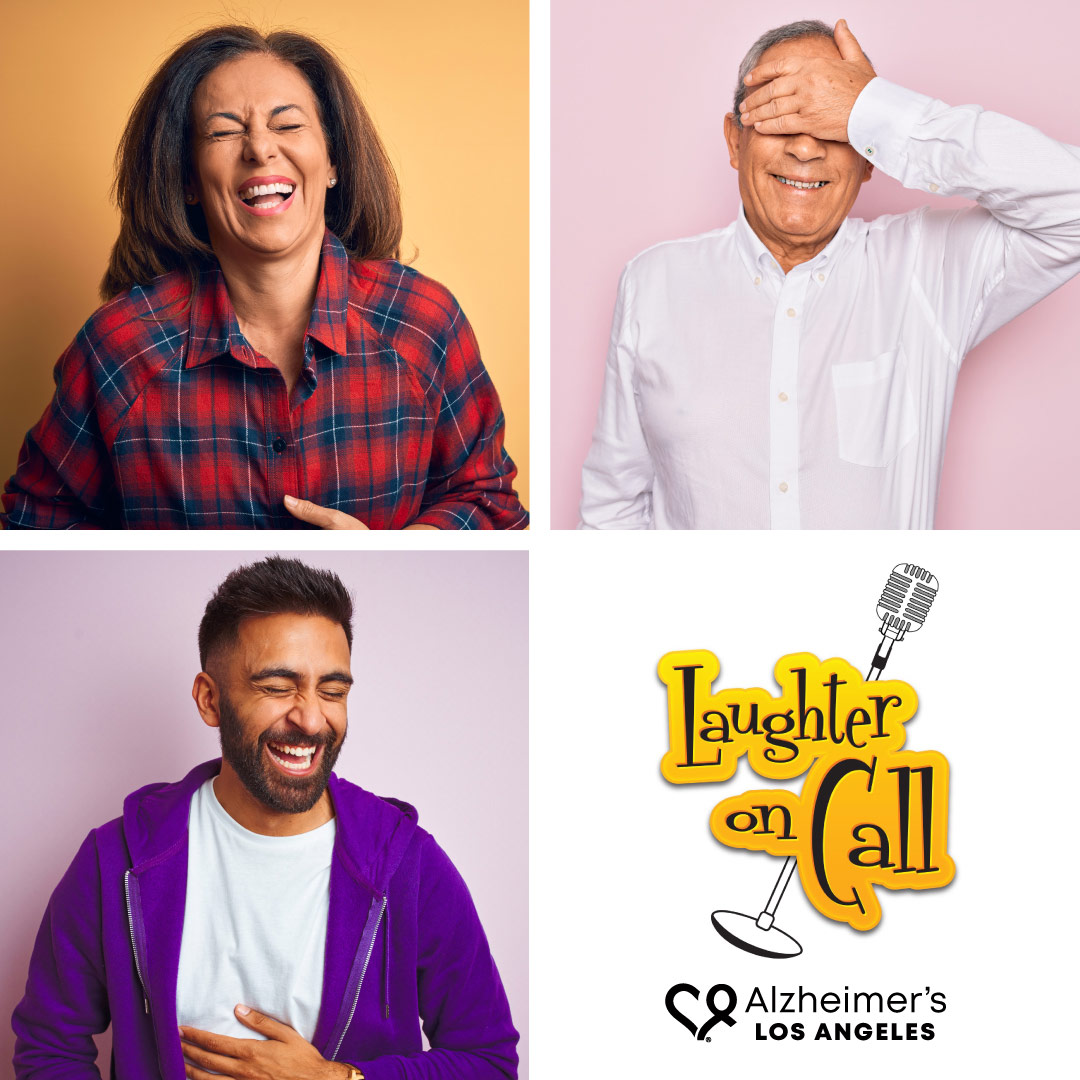 Separate but Not Alone: Shared Laughter for Caregivers and Loved Ones
A simple & effective half hour comedy curriculum to create connection through shared laughter! Our exercises get the blood flowing, games to get the mind going and guest comedy experts. This is family friendly and, of course, fun! Anyone is welcome to join! If you have someone with cognitive decline, please have a caregiver or a loved one there to assist them.
The sessions will be July 8 & 10 from 11:00-11:30 AM Pacific time.
Please RSVP with Anne Oh at aoh@alzla.org or 323-930-6271.
Share This Story, Choose Your Platform!