Spotlight: Caregiver Felice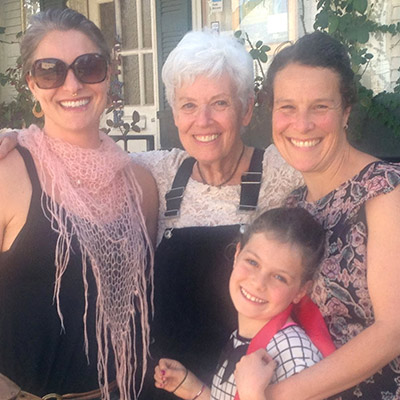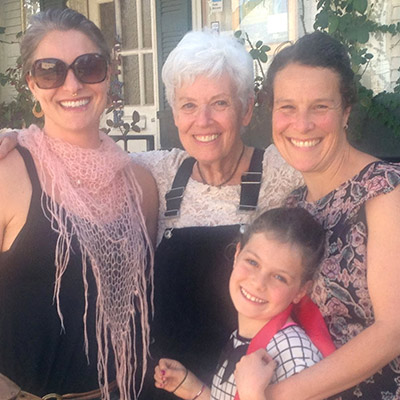 Felice discovered the power of music early in life.
When she was a young girl commuting from New Jersey to New York City to take piano lessons, walking up 42nd Street was scary and stressful. So, she started humming a song that helped transport her to a safer place… at least in her mind… "I Whistle a Happy Tune" from the King and I became her weekly salvation. The words "whenever I feel afraid, I hold my head erect" comforted her until she was able to reach a less-threatening neighborhood.
More recently, while caring for her husband with Alzheimer's, Felice once again used the power of music, specifically that of the Beatles, to get her through tough times on her journey. She said she never really liked to meditate but found her own personal and creative way to do so. During her caregiving experience, whenever she became overwhelmed and frustrated, she started humming the tune "Ob-La-Di, Ob-La-Da (life goes on)" by the Beatles. The song helped bring some relief and hope to her situation.
As Felice explains, "there's a lot in life you have to put up with… and one way to overcome adversity is to look to the light at the end of your journey and keep moving forward. It can help sustain your determination and remind you that you'll truly make it through." She suggests to other caregivers "find a song that will sustain you during moments of desperation. "Life goes on" is what gets me through my husband's Alzheimer's journey." Feel free to use Felice's song, or better yet, find one that has meaning for you.
Felice recognizes that she couldn't do this alone and thanks her wonderful supportive team of two daughters, three grandchildren, friends, neighbors, and multiple caregivers for helping her tackle Alzheimer's head-on. While her husband was moved to a nursing facility after years of home care, Felice continues to sing her self-healing melody.
If you or someone you know are experiencing signs of Alzheimer's or another dementia, Alzheimer's LA can help:
Share This Story, Choose Your Platform!