African American Voices videos – 2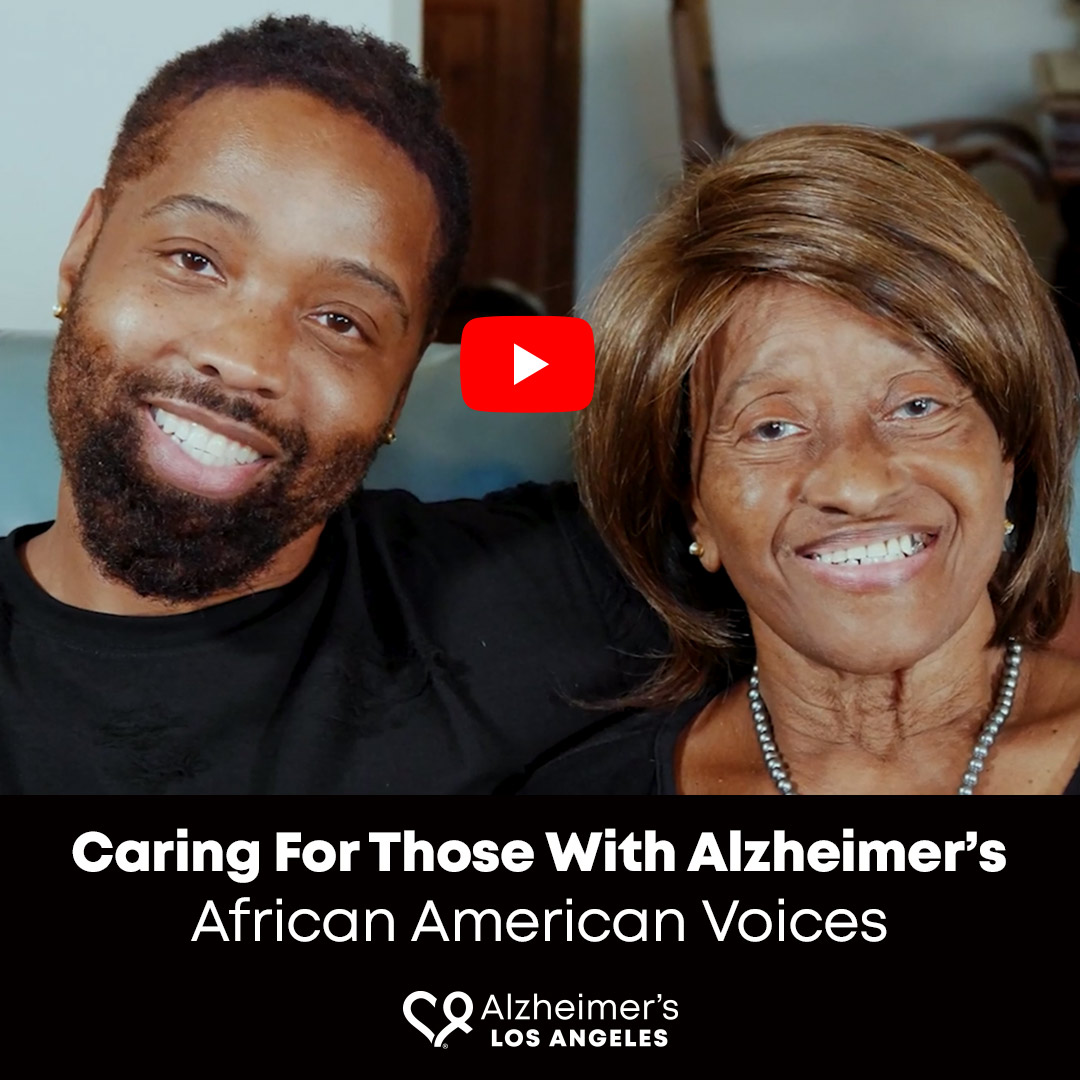 Caring for Those with Alzheimer's: African American Voices – Greg's Journey
Greg was pursuing his career dreams when both of his parents were diagnosed with Alzheimer's and he had to make some tough decisions as he became a caregiver to his mother. Listen to his story to learn how the family navigated this overwhelming journey and found the help they needed.
In recognition of the hard work and dedication of African American caregivers, Alzheimer's Los Angeles, with funding from the Arthur N. Rupe Foundation, has created three short videos featuring local families caring for their family member with Alzheimer's or another dementia.
In these videos, families share information about warning signs, going beyond the stigma of the disease, and getting help to assist them on their journeys. Three families, one disease. Released weekly in February.
For questions about memory loss, please call us at 844.HELP.ALZ / 844.435.7259
Share This Story, Choose Your Platform!