Help with Getting Dressed
Make the person comfortable:
Make sure you allow enough time for dressing. Rushing can cause anxiety and frustration.
Remember that too many choices can be overwhelming for people with Alzheimer's or another dementia.
Keep the temperature of the room comfortable. If it's too cold, they may not want to undress.
Make sure the person has privacy if they want it. Be sure to close the door and curtains. If you're concerned about safety and must stay in the room, put a towel over them or find another way to keep them covered.
Make sure they're sitting in a comfortable chair with armrests If they have trouble with balance.
How to help with dressing:
Simplify choices by keeping the closet and drawers organized. Offer only two choices and ask if they'd like to wear one or the other.
Make dressing a routine by keeping to a schedule in the morning and evening and by putting clothing on in the same order.
Simplify the task by organizing the clothing in the order it should be put on and give simple but clear instructions. Say, "Put your arm in the sleeve, please." Not, "Get dressed."
Choose simple & comfortable clothing.

Items like cardigans, button up shirts, zip up sweaters are easier to put on and take off than something that goes over the head.
If the person has trouble with buttons or zippers, try replacing them with Velcro.
Choose clothing items that are loose especially around the waist.
Choose comfortable shoes.
Try to stay calm and be understanding.

It's fine if the person wants to wear the same outfit again as long as it's clean.
Don't be concerned if their clothing matches.
Be proud that your loved one was able to get dressed on their own.
Make sure the person is appropriately dressed for the weather.
Let them wear layers If they want to. Just make sure they don't overheat.
Strategies to help if the person is more independent:
Place pictures or labels of what clothes are in their closet and drawers.
Place entire outfits together on the hanger.
Limit the amount of clothing in their closet.
Have clothing laid out in the order it should be put on.
Hand them each item or tell them which item goes on next.
When helping someone with a shirt or jacket, use the Hand Under Hand method (video below):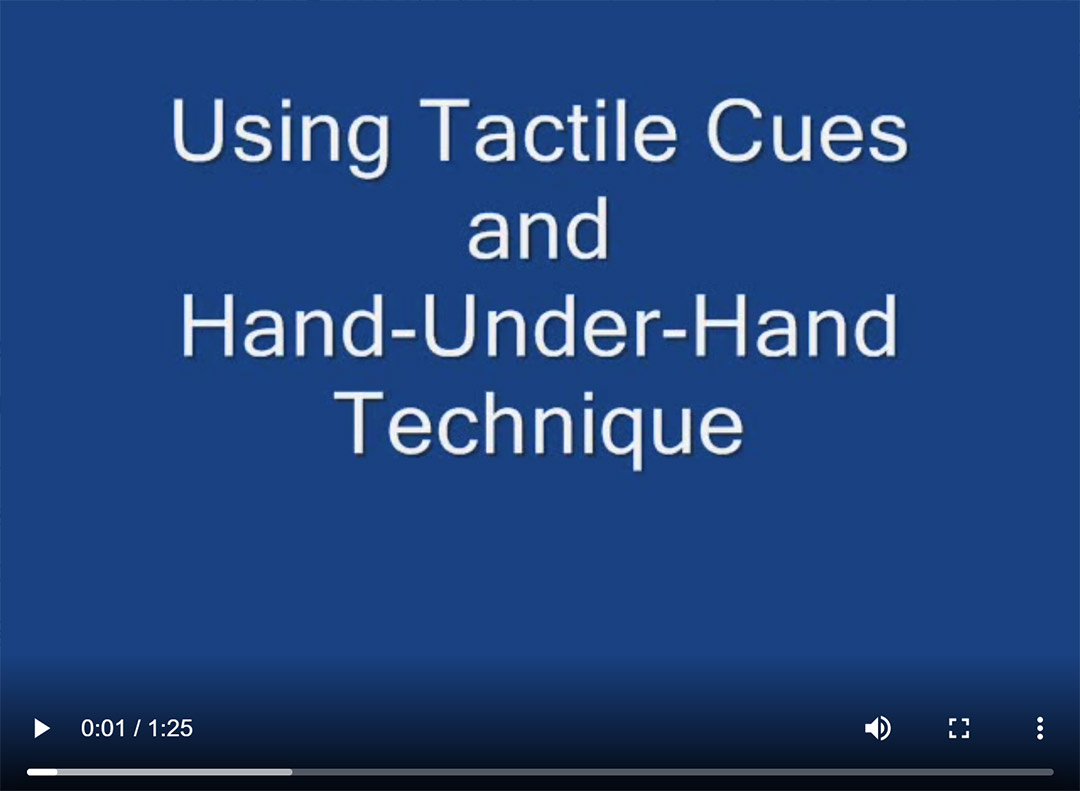 Pages in the Caring for a Person with Memory Loss section