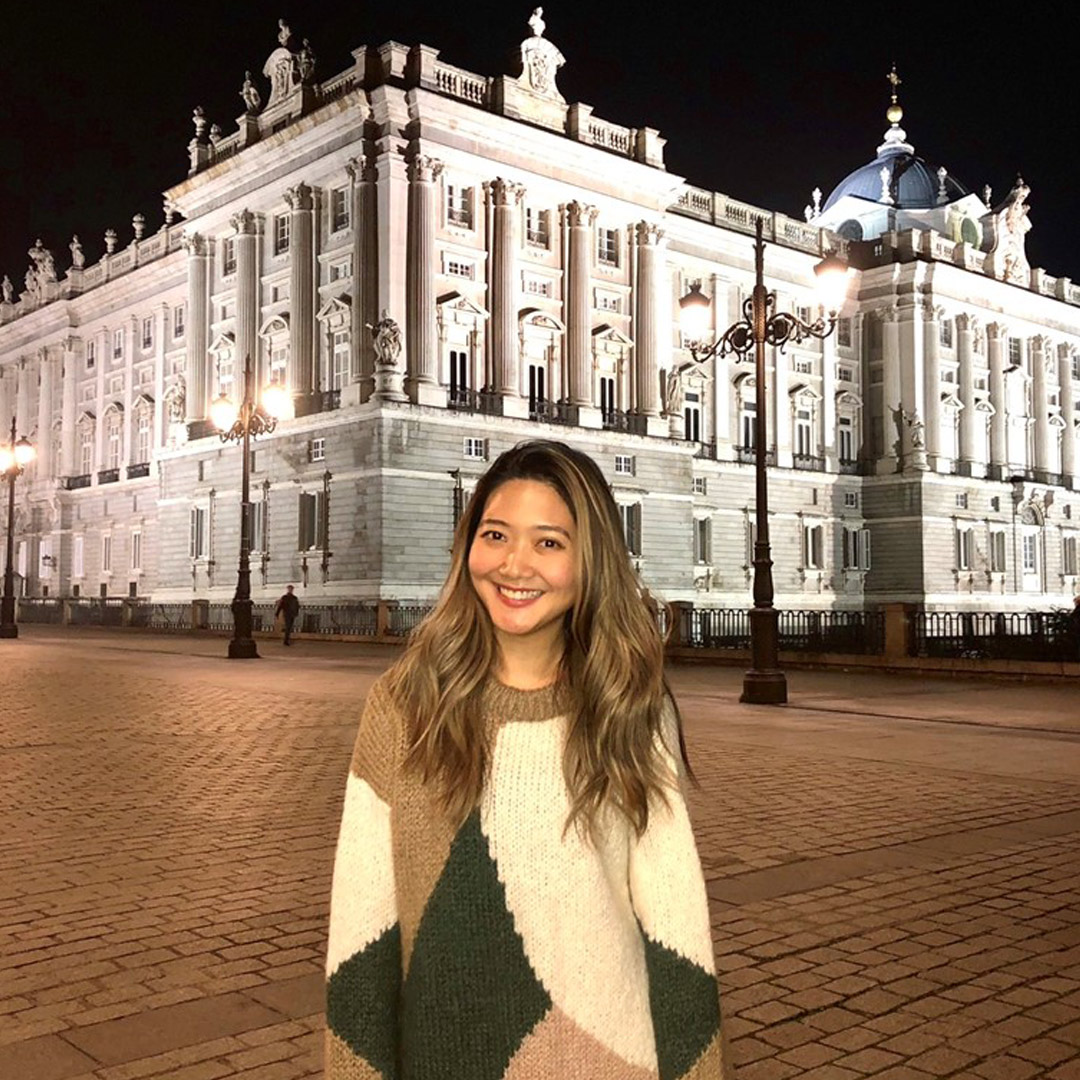 photo: Kristy Huang visiting the Royal Palace of Madrid
Welcome Kristy
Alzheimer's Los Angeles is excited to welcome Kristy Huang as our new Manager of Asian & Asian American Services.
Kristy joins Alzheimer's LA bringing dedicated experience working with low-income seniors from diverse backgrounds, providing families with direct support, working with community partners, and conducting presentations to her senior residents. These skills will be well applied as she works closely with the API Dementia Care Network, a group of dedicated professionals and volunteers with an emphasis on serving members of the Asian and Pacific Islander communities. Kristy will be instrumental in creating and delivering culturally appropriate curriculum and workshops to the Asian and Asian American family caregivers/care partners living in Los Angeles County.
Kristy is extremely passionate and committed to helping support older adults enhance their quality of life. She holds a master's degree in Aging Services Management from USC Davis School of Gerontology and is fluent in Mandarin Chinese. She also has a 3-year-old poodle who thinks he is human and likes to sit in chairs.
Welcome Kristy to the Alzheimer's LA team!
Share This Story, Choose Your Platform!