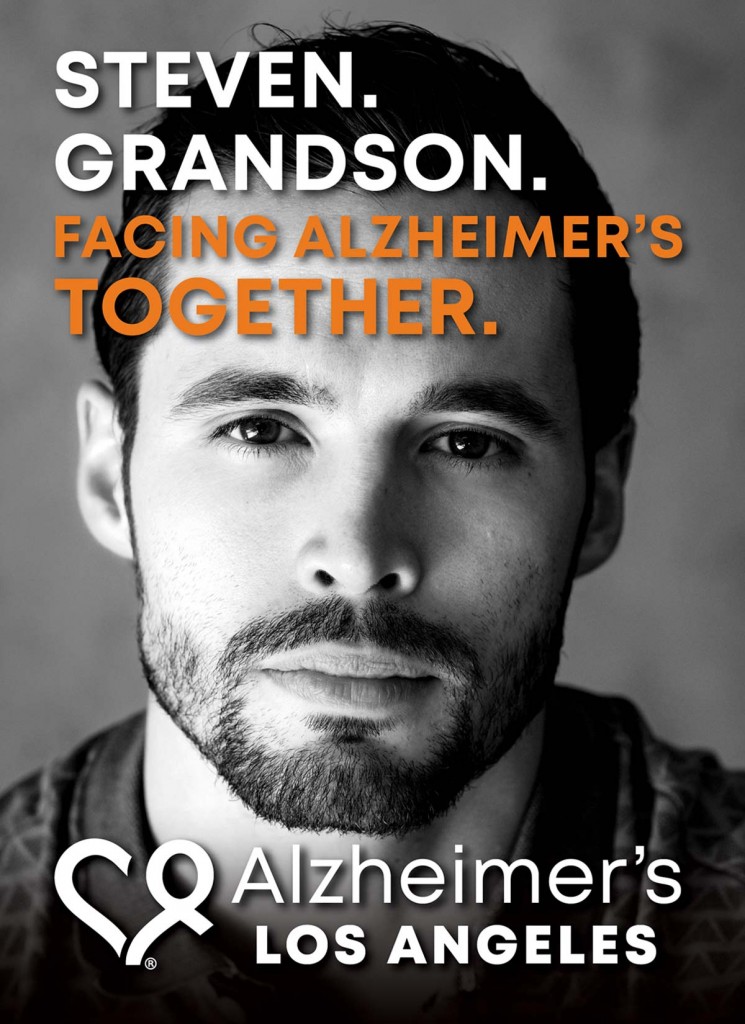 Steven Henao Escobar
Alzheimer's means that every life is sacred to me. And we all have a solemn responsibility to try and help others pass over with dignity, as we will all, inevitably be making the same trip.
My paternal grandmother, Luzmila Henao, battled Alzheimer's for many years and just passed this year on July 8th. I received the tragic news the following day… incidentally, my 31st birthday which I was celebrating in Maui. It was a very sad day.
My grandmother was the matriarch of the family. And even as the disease had taken all her faculties, it never robbed the strength of her eyes. As she sat to be fed, we often watched her eyes in astonishment. Kindness and strength had taken permanent residence in her stare.
I first got involved with Alzheimer's LA because a friend had told me about her parents' struggle with Alzheimer's. I donated to her fundraising campaign and was thereafter, invited to An Unforgettable Evening.  I was honored to attend as my friend and my family were dealing with similar hardships and I knew how many resources are required of all affected by the disease.
I serve on the Governing Board of the only grade school military academy in LA, called North Valley Military Institute. I am passionate about inspiring and educating our posterity, and am currently a writer with a bit of an entrepreneurial side.