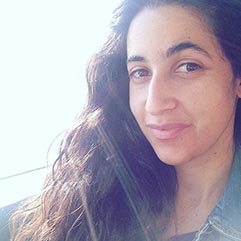 Helpline Coordinator Nora Rahimian Provides Insights as Guest Expert Panelist for #ElderCareChat Discussion on the Value of Art as We Age
July 2017
Nora Rahimian, Helpline Coordinator for Alzheimer's Greater Los Angeles, served as an expert panelist during last week's #ElderCareChat, which focused on the benefits of arts, culture, and storytelling to our aging population.In addition to her role with our organization, Rahimian boasts an extensive background in using arts for change and community-building. Based on this unique experience, she was able to offer an insightful perspective on how artistic pursuits can engage the minds and awaken the senses of elderly individuals, especially those who are living with Alzheimer's disease. The Twitter conversation received close to 3.2 million impressions from 29 participants, who collectively affirmed the therapeutic benefits of art.
During the hour-long chat, Rahimian pointed out how art can change the way we see aging. "When we use arts to reframe aging as something exciting, something to look forward to, it changes our relationship with it," she tweeted.Rahimian cited several ways that artistic pursuits can help elderly individuals stay engaged. For instance, music therapy can increase levels of "feel-good" brain chemicals like serotonin and epinephreine. Others in the conversation mentioned such activities as drawing, reading, and participating in crafts as having therapeutic benefits. One participant made the perceptive comment that art gives persons with dementia the chance to "say" things they may be unable to put into words.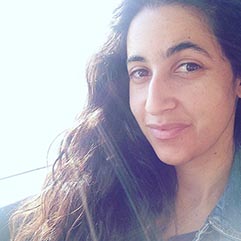 Share This Story, Choose Your Platform!