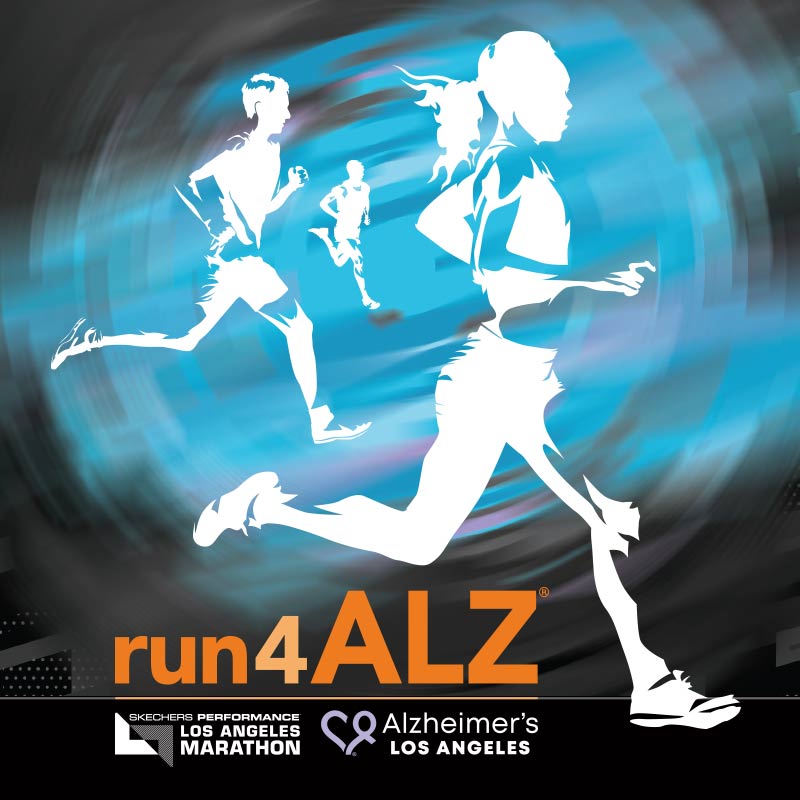 run4ALZ®
Congratulations and thank you to all of our 2019 LA Marathon and Big5K  Runners!
As in previous years, Alzheimer's Los Angeles was well represented in the LA Marathon and Big5K that took place on March 23 & 24. This is a demanding event that required participants to make a huge physical and mental commitment as well as helping to raise funds for Alzheimer's LA.
Thanks to our runners and their supporters, we successfully reached our goal!
Alzheimer's Los Angeles relies on fundraising to provide a wide range of free essential care, education, and support that we provide to thousands of local families affected by Alzheimer's and dementia.
We can't give enough thanks to everyone who took part in making this such a successful event.
You can still give to our run4ALZ® program by clicking below.
PHOTOS: March 24, 2019 | LA Marathon